Q&A: New Law School Dean Rooksby Aims to Innovate, Integrate, Advocate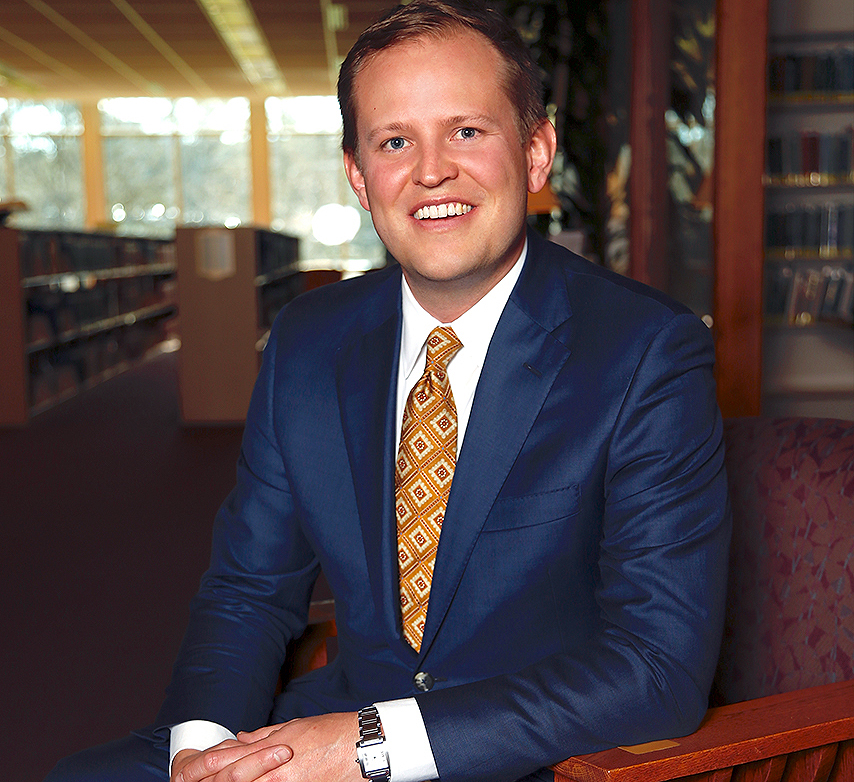 ---
By Jared Brown ('19)

The
new dean of Gonzaga's School of Law, Jacob Rooksby, J.D., Ph.D.
, first got a taste of Jesuit education during his high school years in Indianapolis. By the time he was an undergraduate at the College of William & Mary, unlike some, he knew where his career would lead: education, law, or both. He opted to attend law school at the University of Virginia first, and later earned his M.Ed. and a Ph.D. in higher education. His scholarship is focused on intellectual property and higher education law.
In this recent interview, Dean Rooksby talks about his path to GU and his plans for the School of Law.
This interview has been edited and condensed for clarity.
Q:
Did you always want to be a lawyer? Were you always interested in law?
JR:
I always wanted to be a lawyer. I'm a first-generation lawyer, though. I didn't have lawyers in my family. No one had gone to law school. I think my dad thought that he should have gone to law school. And my mom was a high school English teacher. So she was familiar, I think, with what a law degree could do. And, so at a young age I think it was always in my mind that I would probably become a lawyer. But, I didn't have some profound personal experience that made it happen. I simply liked many of the issues and activities that seemed to correlate with what one does in law school and what one does as a lawyer.
Q:
Were there any other careers you were interested in as a kid?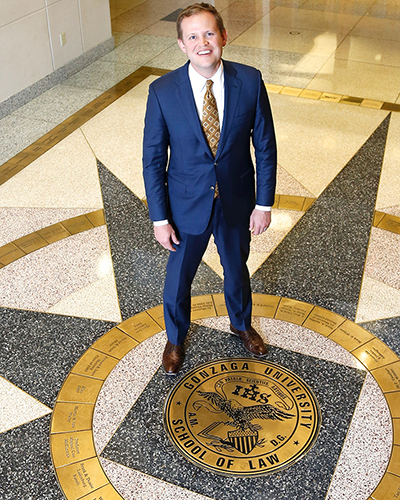 JR:
Teaching. And I get to combine them both now. So it's perfect. Those were the only two.
Q:
What drew you to the GU job?
JR:
Because I had gone to a Jesuit high school, I was familiar with the educational philosophy of the Jesuits and it really speaks to me. And so, when I learned of the opening, my ears perked up because of, in part, the Jesuit identity. The more I learned about where this institution is positioned now, I felt I had something to contribute. I also was intrigued by what I learned about the Spokane community, the legal community, the medical community, the business community. The environment seemed very supportive for the law school.
Q:
Can you tell me more about the launch for the Center for Civil and Human Rights?
JR:
The Center for Civil and Human Rights is our flagship platform for social justice education and action. We officially launched it last Friday (Sept. 28) with a full day of activities.
Q:
Can you describe what the Center is going to look like going forward?
JR:
We're progressing in phases. The first phase is already underway and we're going to be getting into the second. Part of this is providing educational opportunities to students. We've launched this year a certificate in civil and human rights. It's based upon coursework experiences. We have a visiting assistant professor, Professor Jeffrey Omari, who's now affiliated with the Center. Of course we're going to be doing more conferences and other programs throughout the year of an educational nature. As we get further along, it's envisioned that the Center will play a role in advocacy, both for live clients, in the form perhaps of a clinic, and also through amicus briefs, advocacy and high-profile litigation, policy advocacy through white papers, and other research reports. Professor Jason Gillmer, who's the director of the Center, has a great vision for it. So we're really excited.
Q:
Can you tell me about your overarching vision for the school? Any big plans for leaving behind a mark at GU?
JR:
President [Thayne] McCulloh has charged me with innovating and integrating. What I'm very excited about, and I think we will see over the next several semesters, [is] the introduction of some additional programming that goes beyond the J.D. experience. There's a great need for legal education in forms and formats that are nontraditional, in the sense that they are not a three-year or a two-year law degree experience. So we're looking at ways to partner with other schools on campus and integrating some of their programming into what we're doing, and contributing our programming to what they're doing. That's the innovation aspect, but it also ties into the second piece of the charge, which is to integrate. By that I mean integrate better into the GU community and also the Spokane community. We want to be seen as a school that has lowered the barriers to entry for colleagues who may want to collaborate with us, who may want to work with us in some way.
To keep up with the action at the School of Law follow @GonzagaLaw on Twitter and Instagram. Dean Rooksby posts on Instagram as @ZagLawDean.