Washington State Supreme Court to Visit Gonzaga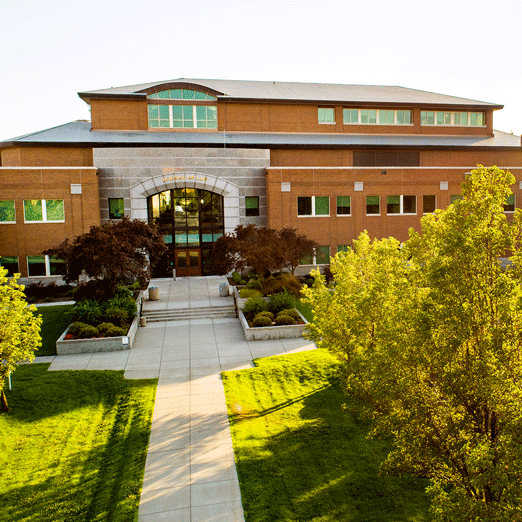 ---
On Oct. 5 and 6, Gonzaga University will welcome the nine justices from the Washington State Supreme Court to campus for the first time since 2014.

"We are delighted to welcome the Washington Supreme Court—the most diverse state supreme court in the country—to Gonzaga Law School," said Jacob Rooksby, dean of the Gonzaga University School of Law. "We are extremely grateful to the justices for taking time out of their busy schedules to meet with students and faculty and allow us the opportunity to observe their important work in person, as real cases are presented before them in our very own Barbieri Courtroom."

On Oct. 5, the justices will be hosting an open Q&A forum for all Gonzaga students, complete with snacks and time to mingle with the justices at the end. The Q&A will be from 2:30-3:30 p.m. in the Gaffney Room in Volkar Center.

On Oct. 6, the court will hear cases in front of the public at 9 a.m., 10 a.m. and 1:30 p.m. in the Barbieri Courtroom in the law school building. Depending on the length of the arguments, the justices will host a Q&A at 10:45 a.m. and 2:15 p.m. to answer questions about the proceedings.
The 9 a.m. case involves the state's Involuntary Treatment Act and addresses limits to the state's role in involuntarily detaining a person suffering from a behavioral health disorder for treatment and evaluation. The 10 a.m. case asks whether an Involuntary Treatment Act petition should be dismissed because the state held a person in custody longer than the period allowed by law. And the afternoon session at 1:30 p.m. addresses a recent change to the city of Spokane's charter that says the city's negotiations with public employee unions must be open to the public.

Following oral arguments, some justices will participate in the Red Mass at St. Aloysius Church at 5:30 p.m. on Oct. 6, with a reception to follow at Cataldo Hall. The public may RSVP for Red Mass by emailing boorman@gonzaga.edu by Oct. 1.

The justices were last scheduled to visit in 2020 but that trip to Spokane was canceled due to the COVID-19 pandemic. This will be the first visit from the court since the retirement and passing of Chief Justice Mary Fairhurst, for whom the Chief Justice Mary Fairhurst Bench-Bar Room in the Gonzaga University School of Law was dedicated in 2019, making this the first time many of the justices will see the space firsthand.

Currently, the nine state Supreme Court justices are Chief Justice Steven González, Associate Chief Justice Charles Johnson, Justice Barbara Madsen, Justice Susan Owens, Justice Debra Stephens, Justice Sheryl Gordon McCloud, Justice Mary Yu, Justice Raquel Montoya-Lewis and Justice Helen Whitener. Madsen and Stephens are both Gonzaga Law alumni.
Keep up to date with the Gonzaga University School of Law