New Leaders: Rooksby & Gonzalez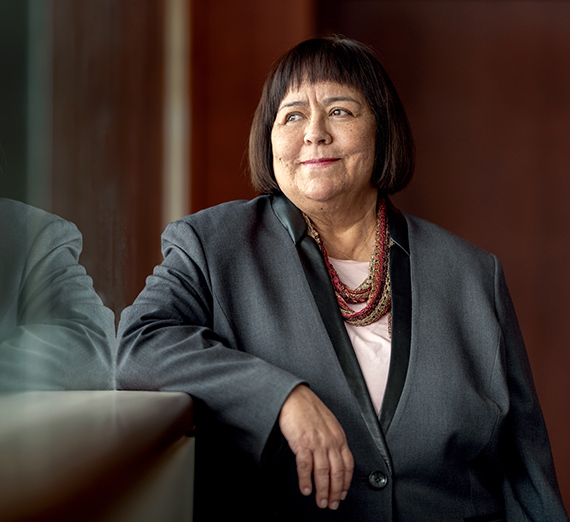 ---
Innovate and Integrate
Law school enrollments are declining across the country. But Gonzaga's new law school dean is not lacking for ideas on how to fortify his school's importance to this region.
Jacob Rooksby began his tenure as dean of the School of Law in June 2018. Since that time, this energetic and visionary 37-year-old leader has made fast work connecting with people on campus and in the community.
"Gonzaga has such positive brand recognition, which provides us with a wonderful opportunity to build our programming and infrastructure," says Rooksby, who previously served as associate dean and professor at Duquesne University School of Law in Pittsburgh.
He began by building strong relationships with his faculty and staff, and the campus and community at large. He recognized opportunities, and is developing programs to answer those. One is a wine-focused certificate program with the School of Business Administration.
"We have a number of alumni involved in the wine industry," Rooksby says. "We are creating an institute to address legal and business aspects of the wine industry. This will be of particular interest to those working in the wine industry or looking to start a winery."
Offered through Gonzaga's online graduate program, it will allow students to complete a niche program focusing on specific interests and include a field experience at a winery.
Gonzaga's connections with prominent Florence winemakers, the Antinori family, in particular, have given rise to an alumni and lifelong learning program for those who want to learn more about the wine industry and have access to the experts, Rooksby says. The program launches this summer, June 1-9. Enrollment is open.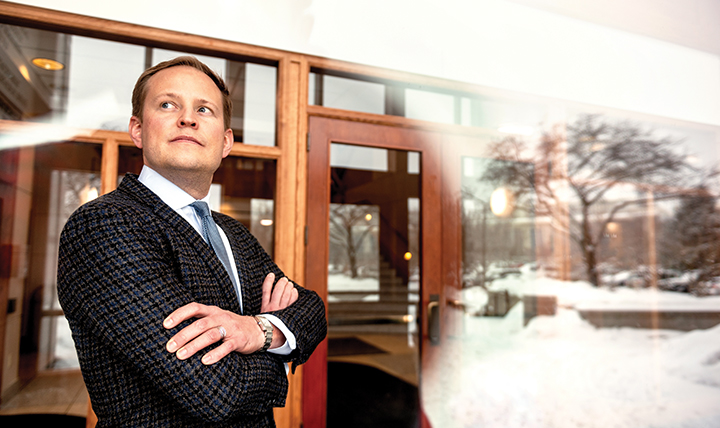 Rooksby also has initiated an agreement with Eastern Washington University to create a "3+3" program. Once finalized, Eastern students will be able to complete their undergraduate degree through EWU and their law degree through Gonzaga in six years. In addition, the Law School and EWU will work to establish new joint degree programs, adding options for students beyond the already successful J.D./Master's of Social Work joint program.
And there are opportunities for EWU students to be involved in Gonzaga Law's new Center for Civil and Human Rights, and for the two universities to share resources in attracting speakers on important law topics, Rooksby says.
"Eastern is in our backyard, and is a natural feeder school for us. They have the most diverse student body in our area, and we must be more intentional in our effort to recruit students who will bring diversity to our law school and the legal profession," Rooksby says. He is in the process of creating similar connections with Washington State University.
Gonzaga's law and business schools have a combined J.D./ M.B.A. program, and Rooksby would like to develop more collaborative efforts across campus. The Center for Law, Commerce and Ethics will launch this summer. "This will provide a robust educational experience for students and enhance our brand nationally in the work we do," the dean says. "It's a natural extension of our Jesuit identity. We'll be training students to fight the good fight, some through classically defined roles within the law, others representing companies in an ethical way. We will add new coursework,
bring in key speakers, and create internship and externship experiences to support this program."
Rooksby's mandate from President Thayne McCulloh is to innovate and integrate. Rooksby sees as part of that task attracting the community onto campus and into the Law School building.
Starting in March, visitors were greeted with new art in the building. Artist-in-residence Ben Joyce will display 10 works. The Law School lobby will open up for Spokane's First Friday, displaying works by other local artists as well. "We want to make the building inviting. The Center for Civil and Human Rights is conducting a social justice-themed art contest, and the winner's work will be on display. I see this adding value to the student experience. We're selling a three-year experience in our building, so it's important the building reflects our values and tells our story," Rooksby says.
Another recent improvement to the 19-year-old building is two gender-neutral restrooms, both accessible to people with disabilities. Rooksby adds, "We have a great opportunity to tell our story and solidify our future."
And he's capitalizing.
New Provost Takes a Wider View
There's a significant level of energy and excitement across campus for the June 1 arrival of Deena González, Gonzaga's first permanent provost/senior vice president. But she's wasting no time getting to know this place, making periodic trips to campus this spring semester, sitting in on interviews for four dean positions and learning as much about Gonzaga, its students and community as possible.
This new provost model offers Gonzaga a means to provide a more fully integrated student experience between academics and student life. She will work closely with the academic deans, as well as with Vice President for Student Development Judi Biggs Garbuio, to create new opportunities for collaborations and program design.
Jesuit education is nothing new to González, who served Loyola Marymount University in L.A. for the past 18 years, first as chair of Chicana/o studies, then director of faculty development, and associate provost for faculty affairs. She served an American Council on Education Fellowship in 2010-11, and was named one of the 50 most important living women historians in the U.S. by the Sophia Radcliffe/Harvard Project.
Stay tuned to learn more of her vision for GU's academic future.