Gonzaga Hosts International Conference on Hate Studies Oct. 19-21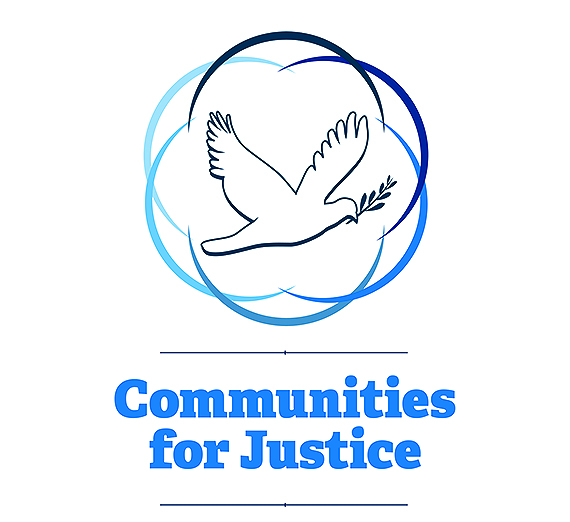 ---
'Engaging with Communities for Justice'
SPOKANE, Wash. – Top researchers and thought-leaders focused on hate and justice will participate in the 4th International Conference on Hate Studies Oct. 19-21 at Gonzaga University's Hemmingson Center.

Titled "Engaging with Communities for Justice," the conference is sponsored by the Gonzaga University Institute for Hate Studies, the Kootenai County Task Force for Human Relations, the Spokane County Human Rights Task Force, and the Gonzaga University Center for Global Engagement. The program represents one of the world's leading interdisciplinary academic forums on hate, related social problems, and ways to create socially just and inclusive communities. Participants from four continents will focus on the development of the attitudes, insights and practical skills needed to address hate-related issues in our communities and to identify pathways for action that produce long-lasting impact.

Gonzaga and its human rights partners embrace the opportunity to lead on this complex and timely topic. A conference schedule, available sponsorship opportunities and registration information are online. Registration for the conference is required.

The interdisciplinary conference is designed for a wide range of participants, including educators, journalists, law enforcement, governmental agencies, nonprofit organizations, human rights experts, community organizers, activists, students and others. Recognized regional, national and international voices will present.

Specifically, the conference aims to empower and provide participants with enhanced skills to:
Encourage and suggest ways for individuals, institutions and organizations to become change agents for social justice in their communities;
Better analyze and combat hatred;
Defuse situations, de-escalate problems;
Recognize the wide variety of opinions that arise around incidents or remarks related to human rights or hate;
Build justice in individual communities;
Understand cultural norms and messages and actions that isolate, blame and marginalize others;
Improve listening, understanding, respecting and engaging different perspectives and ideas;
Help understand hateful behaviors, and identify pathways to communities of justice, equality and respect.
"The lessons learned and plans which emerge will help educators, researchers, advocates and others better analyze and combat hatred in its various manifestations so as to lead to communities being committed to peace, human rights, and justice," said Kristine Hoover, director of the Gonzaga University Institute of Hate Studies. "This work can have real-world impact, including creating models for changes in society, government, culture and our individual and communal lives."

The conference is the centerpiece of a series of campus events and activities taking place at Gonzaga this fall to engage the GU community, the greater Inland Northwest region, and international communities around the theme "Communities for Justice" — view schedule of events.



KEYNOTE SPEAKERS
Jennifer Schweppe, University of Limerick, Ireland, co-director of the International Network for Hate Studies, will open the conference during the opening keynote session, 9-9:30 a.m., Friday, Oct. 20. Her talk is presented by the Gonzaga Center for Global Engagement. A lecturer in law at the University of Limerick since 2004, Schweppe, whose research interests include hate crimes, recently secured funding for a European project entitled "The Lifecycle of a Hate Crime." She is the co-author of "Combating Racism and Xenophobia through the Criminal Law" (National Action Plan Against Racism 2008).
Conference registration is required to attend.
Joe Levin, co-founder of the Southern Poverty Law Center, will speak on Friday, Oct. 20 for the keynote presentation from 9:30-10 a.m. The title of his talk is "Then & Now: History of the Southern Poverty Law Center; development of its intelligence project; politics and culture today and their relationship to hate." Levin has worked with Morris Dees to shut down some of the nation's most violent white supremacist groups, reformed juvenile justice practices, shattered barriers to equality for women, children, the LGBT community and the disabled, protected low-wage immigrant workers from exploitation, and more.
Conference registration is required to attend.
Idaho Sen. Cherie Buckner-Webb, D-Boise, will discuss "With Liberty and Justice for All" at the Friday, Oct. 20 banquet reception, 5-7 p.m., presented by the Kootenai County Task Force on Human Relations. Elected to the Idaho House of Representatives in 2010 and the state Senate in 2012, 2014, and 2016, her leadership reflects collaborative and visionary goals. Banquet includes dinner and a performance by the Gonzaga Women's Choir.
Conference and non-conference attendees are invited to register for this ticketed event.
Rabbi Francine Roston, Glacier Jewish Community B-nai Shalom of Montana, will present "Responding to Hate & Cyber-Terrorism: Lessons from Whitefish, Montana," at the Saturday closing keynote, 7-8:30 p.m., presented by the Spokane County Human Rights Task Force. Rabbi Roston is committed to remaining resilient in the face of hate, most recently from the white nationalist movement and The Daily Stormer, a neo-Nazi website at the center of an online harassment campaign involving threats to several Jewish residents of Whitefish. The community responded with a counter-campaign that included community meetings, "Love Lives Here" signs and a downtown "Love Not Hate" rally. Montana residents and businesses also posted menorahs or a picture of a menorah in their windows during Hanukkah as a sign of solidarity. "In our darkest nights this winter, this state, our elected representatives, the Confederated Salish and Kootenai Tribes, you all lifted us up," said Roston. "You let us know we are not alone." The evening will close with a community prayer for peace and call to action.
Conference and non-conference attendees are invited to register for this ticketed event. Admission is free to those with a Gonzaga University ID.
GONZAGA UNIVERSITY INSTITUTE FOR HATE STUDIES
The Gonzaga University Institute for Hate Studies advances the academic field of hate studies and links the Gonzaga community with experts and key stakeholders worldwide through inquiry, scholarship, and service. Powered by Gonzaga's mission and heritage, the Institute works for the realization of a global society committed to human flourishing and the common good. Founded in 1998 in response to institutional and regional context, the Institute is a positive, enduring, and distinctive catalyst within academia toward greater knowledge of the human condition, the advancement of human dignity and human rights, and the hope of a just, inclusive public life. The Journal of Hate Studies is a peer-reviewed international scholarly journal published by the Gonzaga University Institute for Hate Studies.
For more information, please contact Mary Joan Hahn, Gonzaga director of public and community relations, at (509) 313-6095 or via e-mail.