Gonzaga Institute for Hate Studies Celebrates 20 Years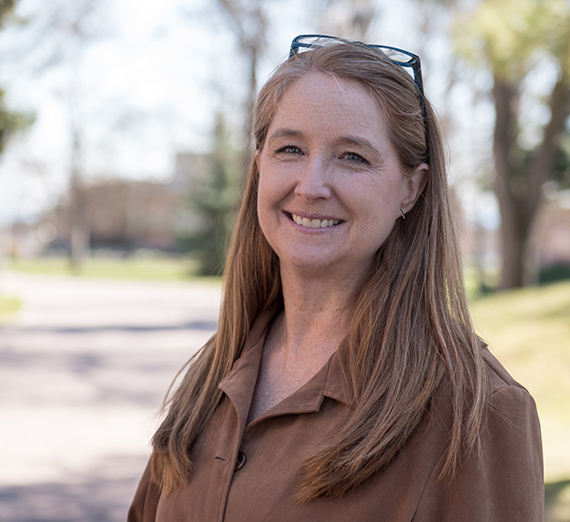 ---
The Gonzaga Institute for Hate Studies will celebrate a landmark milestone on Oct. 12, looking back on 20 years of work and looking ahead to an evolving role as a leader in the community.

The anniversary event will feature a virtual keynote by Professor Nadine Stossen, former president of the American Civil Liberties Union and author of "HATE: Why We Should Resist It with Free Speech, Not Censorship". Strossen's presentation will be streamed from Washington D.C., as the Institute celebrates local leaders who stand up to confront hate, and take a look at the road ahead.

The event, which will be held in the Hemmingson Center Ballroom from 6-8 p.m., will recognize the work accomplished since 1998. That's when the Institute was founded by the community as a response to hateful acts against students at the Gonzaga School of Law.

"The program intends to elevate the important role of our community in telling our stories, both our challenges and victories, in the struggle to stand against hate and for human rights," said Director Kristine Hoover, Ed.D. "Our goal for the evening includes recognizing tensions and ethical dilemmas between free speech and concern for the well-being of others."

The mission of the Institute for Hate Studies is to advance the academic field of Hate Studies and link the Gonzaga community with experts and key stakeholders worldwide through activities of inquiry, scholarship, and action-service in its areas of engagement. That call is the focus of future planning for the Institute.

"What does our work look like heading into the next 20 years?" asks Hoover. "It remains as relevant as ever in today's context. We want to be a part of building the future with our students as we move towards a more just and equitable society."

The Institute for Hate Studies is active on a variety of academic and thought leadership fronts, including recognizing students and community organizations who actively work against hate through the Eva Lassman Memorial Student Research and Take Action Against Hate Awards. In April 2019, Gonzaga will host the fifth International Conference On Hate Studies, whose theme is, "Building Peace Through Kindness, Dialogue and Forgiveness." The GIHS also produces the Journal of Hate Studies, whose 15th edition is in production.

The organization has an advisory board made up of faculty, staff and students. An editorial board, consisting primarily of Gonzaga faculty, oversees the journal. A panel of experts puts together the international conference, which is held every other year.

Hoover has been leading a series of dialogues on campus and with community partners to further refine the mission of the Institute by examining a key question: How do we as a university respond to incidents of hate and discrimination in our larger community?
"The simultaneous call to understand and call to action is as urgent today as it was 20 years ago," she said. "Grounded in the Jesuit tradition of educating men and women for lives of service and leadership, the Gonzaga Institute for Hate Studies has laid important groundwork. And so we will gather to recognize 20 years of Gonzaga's commitment to understanding the roots of hate in our communities, and to rededicate ourselves and our organization - in solidarity with community organizations."
For additional information, see www.gonzaga.edu/hatestudies
– Jeff Bunch