Gonzaga, Spokane Community College Partner for International Conference on Hate Studies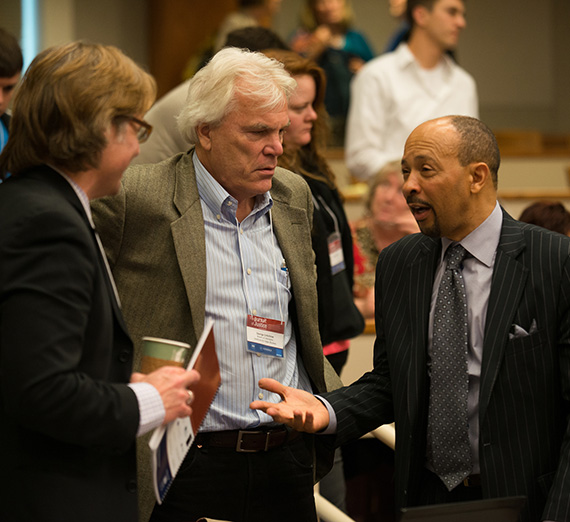 ---
"Hatred is a danger to everyone — and so fighting it must be a job for everyone."

United Nations Secretary-General Antonio Guterres said that in 2021, addressing the growth of intolerance and hate-motivated violence around the world. And this year, Gonzaga University and the Community Colleges of Spokane are teaming to present the 7th International Conference on Hate Studies as scholars from around the globe gather in Spokane to address the "challenges of hate in the 21st century" — this year's conference theme.

"Harnessing the collective wisdom and supporting students, community organizers and academics to learn with one another about best practices" is the very purpose of the conference being held April 20-22, says Kristine Hoover, one of the conference organizers and former director of Gonzaga's Center for the Study of Hate. "We cannot address what we cannot name, and the work of countering hate in the 21st century continues."

Clearly, there's still plenty of work to be done. Hate crimes continue to affect communities across the globe and in Spokane's own backyard. The U.S. Department of Justice has noted a surge in incidents targeting Asian Americans, Native Hawaiians and Pacific Islanders, while the Anti-Defamation League in 2021 reported a 34 percent jump in the number of hate incidents directed against Jews over the previous year.

"Education is the key in the fight against hate," said Jim Mohr, Vice Provost of Strategic Partnerships for Community Colleges of Spokane (CCS).
"We must equip ourselves with the knowledge and understanding needed to recognize and confront hate and to build inclusive and just communities for all."
This year's conference will include presenters from 51 separate institutions of higher learning, 12 countries and 17 different states, as well as 15 local and national organizations dedicated to countering hate in all its forms. Presenters will address topics ranging from online hate speech to victim support to community organizing. Papers on virtual hate speech in the Philippines, hate-motivated lynchings in India, white supremacy in Canada and fighting Asian stereotypes illustrate the international reach of hateful extremism covered at the conference. Issues both historical and more recent in Spokane's own backyard will be covered as well.

Keynote speaker Charlene Teters — an artist, educator, activist and member of the Spokane Nation — will speak to making things better for coming generations in her talk "We the Invisible People" on Friday, April 21, Hoover says. Other guest speakers are clustered around themes each day; Thursday is dedicated to "challenging white supremacy, settler colonialism and dominant narratives," Friday to "protecting civil liberties and centering impacted communities in work against hate," and Saturday to "understanding and countering hate in the Northwest."

CCS is hosting the conference on its SCC campus as the institutions continue to work closely together.

"We are stronger together," Hoover says. "It is more than a saying when it comes to the work of countering hatred in any of its various manifestations and actively being a part of creating greater peace, human rights and justice in our communities."

The International Conference on Hate Studies takes place Thursday-Saturday, April 20-22, at the Lair Student Center at the Spokane Community College Campus, 1810 N. Greene St. Registration for this in-person and virtual event is open until April 10; visit the conference website for the full schedule and to register to attend. Prices vary for professionals and community members; students from Gonzaga, SCC, SFCC can attend for free, as can other college students in the area with ID.