Presenters Invited for the 2023 International Conference on Hate Studies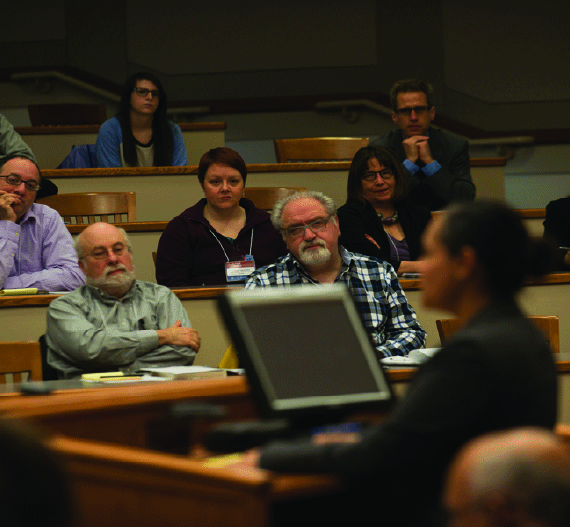 ---
SPOKANE, Wash. — The Gonzaga University Center for the Study of Hate is seeking proposals from students, academics, and professionals worldwide to present at the Seventh International Conference on Hate Studies scheduled for April 20-22, 2023, in Spokane, Washington.
The conference, presented in collaboration with the Community Colleges of Spokane, is an in-person event with select virtual sessions. The theme for the April 2023 conference is "The Challenges of Hate in the 21st Century."
All interested individuals are invited to submit a proposal here, which outlines detailed guidelines and instructions for submittal. Submissions are due by November 15, 2022. [NOTE: The submission deadline was extended to January 4, 2023]
This conference on hate studies is one of the leading interdisciplinary academic forums on hate, related social problems, and ways to create socially just and inclusive communities. Lessons learned at the conference will inform plans to help educators, researchers, advocates, and others analyze and combat hatred in its many manifestations to help communities foster peace, human rights, and justice. Proposal papers may also be considered for publication in the Journal of Hate Studies – Vol. 19, to be published in fall 2023.
The multidisciplinary academic discipline of hate studies brings scholars together to create new understandings to address hate in any of its multiple manifestations — such as racism, anti-Semitism, homophobia, religious intolerance, ethnoviolence, anti-immigration animus, ableism, and others.
Questions should be submitted to a Conference Co-Chair:

James Mohr, Ph.D., at james.mohr@ccs.spokane.edu
Vicky Nann, MBA, MA, at vnann@zagmail.gonzaga.edu
Gonzaga University Center for the Study of Hate
Founded in 1997, the Gonzaga University Center for the Study of Hate (formerly the Institute for Hate Studies) leverages experts in the interdisciplinary field of hate studies — through inquiry, forums, scholarship, and service — to form a research-based coalition to better understand hate in any of its manifestations and develop effective strategies to counter its corrosive impacts on society.
The Gonzaga Center for the Study of Hate also publishes The Journal of Hate Studies (JHS), an annual peer-reviewed international scholarly journal promoting the sharing of interdisciplinary ideas and research relating to the study of what hate is, where it comes from, and how to counter it. JHS presents cutting-edge essays, theory, and research that deepen the understanding of the development and expression of hate and how to counter it. Volume 18 of the Journal of Hate Studies will be published in fall 2022 with the theme "Justice and Equity: Challenging Hate and Inspiring Hope."
For more information about the conference:
For more information about the Gonzaga Center for the Study of Hate you can email them here: