Journal of Hate Studies Seeks Submissions, Special Forum on 'Pandemania'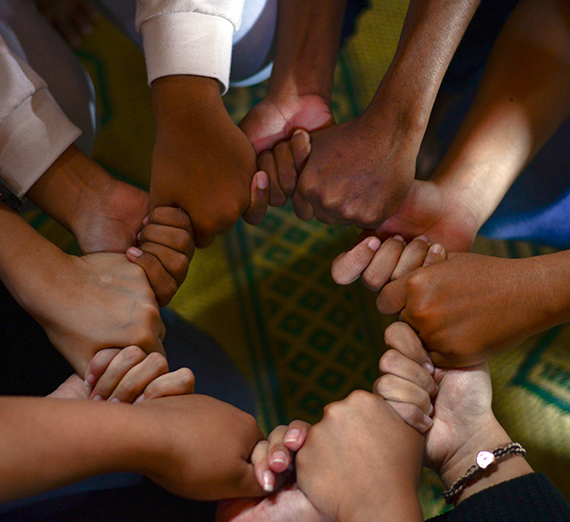 ---
SPOKANE, Wash. — The Gonzaga University Institute for Hate Studies is seeking submissions for Volume 17 of its Journal of Hate Studies, an international scholarly journal to be published in fall 2021. This volume will feature a forum on "Pandemania," a term describing the ill effects of a society dealing with a lingering pandemic.
Lisa Silvestri, Ph.D., associate professor of communication studies at Gonzaga, will serve as guest editor of this volume of the journal, which is accepting general submissions of 6,000-8,000 words on any topic within the field of hate studies. For the pandemania forum, 3,000-to-5,000-word submissions are sought with potential COVID-19 focused topics that may include, but not be limited to:
Racism and anti-racism
Xenophobia
Protests
Policing
Masks and social distancing
Institutional violence
Digital manifestations of hate
Submissions are due Dec. 30, 2020. Notification of acceptance is expected April 30.
First published in 2002, the Journal aims to challenge contemporary hate in society and bring rigorous academic focus on the processes that embolden the expression of hate. The Journal aims to establish a deep repository of theory and research on which to ground practical anti-hate interventions.
For full journal details, including themes and goals, general topic areas, submission instructions or to apply to become a reviewer, please visit: https://jhs.press.gonzaga.edu. For inquiries, contact Professor Silvestri at silvestri@gonzaga.edu or Kem Gambrell, Ph.D., associate professor and chair of the GU Doctoral Program in Leadership Studies, at gambrell@gonzaga.edu.
Recognition of Excellence
The Journal of Hate Studies has received the Seal of Approval from the Directory of Open Access Journals (DOAJ), an online directory of high quality, peer-reviewed, open access journals. The seal is awarded to a select number of journals in the DOAJ that adhere to the highest standards of publishing and accessibility.
To qualify for the seal, journals must demonstrate their commitment to open access and publishing best practices by meeting seven criteria in the areas of accessibility, openness, discoverability, reuse, and author rights. Of the 15,000 open access journals indexed in the DOAJ, only 1,398 have received this recognition affirming the Journal of Hate Studies as a top-quality, open access publication venue.
Open access publication allows the research to be distributed online, free of cost to readers. The journal is indexed in nine outlets: Directory of Open Access Journals (DOAJ), Sherpa/Romeo, Ex Libris, KB+, EBSCO Knowledge Base, Chronos, CrossRef, Google Scholar, and Ulrich's. More information can be found at https://jhs.press.gonzaga.edu/.
Partnership with North Idaho College Molstead Library
The Gonzaga Institute of Hate Studies partners with Gonzaga's Foley Library to house the Journal of Hate Studies. Together they have fostered a regional collaboration with the North Idaho College Molstead Library to stand for human rights and against hate.
Foley Library Curates Anti-Hate Resources, Collections
Kelly O'Brien Jenks and Shayna Pekala, Foley Center librarians, have curated collections and resources for the Gonzaga community and the public to learn how to engage in anti-racism and take action against all forms of othering and dehumanization. See https://researchguides.gonzaga.edu/hatestudies.
GU Hosts International Conference Nov. 4-6, 2021
In this time of the COVID-19 pandemic, political division, racial inequity, and climate injustice, the importance of creating socially just and inclusive communities worldwide is as critical as ever. To do so, the Institute will host the Sixth International Conference on Hate Studies at Gonzaga Nov. 4-6, 2021. The lessons learned at the conference will inform plans to help educators, researchers, advocates and others better analyze and combat hatred in its many manifestations. Students, academics and professionals are cordially invited to participate in the effort to create socially just and inclusive communities. For more information, visit www.gonzaga.edu/ICOHS.
The Institute
Founded in 1997, the Gonzaga Institute for Hate Studies leverages experts in the field of hate studies and other disciplines — through inquiry, forums, scholarship, and service — to form a research-based coalition to better understand hate and develop effective strategies to counter its corrosive impacts on society. For more information, please contact Kristine Hoover, Ed.D., at (509) 313-3831, or visit the Gonzaga University Institute for Hate Studies online.