Scholar, Activist Angela Davis Speaks October 25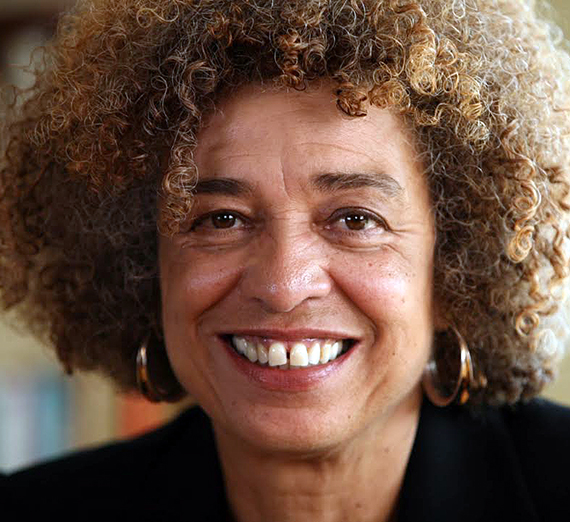 ---

SPOKANE, Wash. – The Gonzaga University Center for Public Humanities is proud to present a lecture by Angela Davis, Ph.D., whose activism and scholarship have been deeply involved in our nation's quest for social justice, at 7 p.m., Wednesday, Oct. 25 in the Hemmingson Center Ballroom. Moderated questions will follow.

The event, titled "An Evening with Angela Davis," is free and open to the public. Tickets are required due to limited space. Gonzaga students, faculty and staff (with GU ID) may register for tickets Oct. 9-13 in person at the Hemmingson Center Welcome Desk. Ticket registration for the public will be online-only Oct. 16-18 at www.gonzaga.edu/angeladavis. Tickets will be available for pickup Oct. 19-24. Tickets not picked up will be redistributed on Oct. 25.

Brian Cooney, English professor and director of Gonzaga's Center for Public Humanities, said Davis represents an important voice on justice in America.

"When you consider the depth of her work and her activism, and when you read her writings going back to the early 1970s, what we can see is that she has had something to say about our current moment long before we got here. To read her work from decades ago now in the context of Ferguson, Missouri, and in the age of Black Lives Matter, helps put the current movement for justice into the context of America's long struggle for racial justice," Cooney said. "She is certainly one of the most important voices on behalf of justice – not just racial justice, but class justice, justice for women, justice for the LGBTQ community, and more – that we have had in America in the last half century."

Davis' work as an educator, both at the university level and in the larger public sphere, has always emphasized the importance of building communities of struggle for economic, racial, and gender justice. She has spent the last 15 years at the University of California at Santa Cruz where she is now Distinguished Professor Emerita of history of consciousness, an interdisciplinary Ph.D. program, and feminist studies. In addition, she has taught at San Francisco State University, Mills College, University of California at Berkeley, UCLA, Vassar College, the Claremont Colleges, and Stanford University.

Davis is the author of eight books and has lectured throughout the United States as well as in Europe, Africa, Asia, Australia, and South America. A persistent theme of her recent work has been the range of social problems associated with incarceration and the generalized criminalization of those communities most affected by poverty and racial discrimination. She draws upon her own experiences in the early 1970s as a person who spent 18 months in jail and on trial, after being placed on the FBI's official list of the Ten Most Wanted Fugitives. She has also conducted extensive research on numerous issues related to race, gender and imprisonment. Her most recent books are "Abolition Democracy" and "Are Prisons Obsolete?," about the abolition of the prison industrial complex, and a new edition of "Narrative of the Life of Frederick Douglass."

Gonzaga's Center for Public Humanities
The interdisciplinary Center for Public Humanities, launched last fall by Gonzaga's College of Arts and Sciences, promotes, sponsors and supports community engagement with the humanities through teaching, service, research, and the public dissemination of knowledge in the tradition of a Jesuit, Catholic, and humanistic education. In its first year, the Center focused on veterans and brought to Spokane prominent guests including William D. Adams, chair of the National Endowment of the Humanities, and American novelists Tim O'Brien and Whitney Terrell.

A Centerpiece of 'Communities for Justice'
"An Evening with Angela Davis" and the 4th International Conference on Hate Studies Oct. 19-21 at the Hemmingson Center form the centerpiece of a broad initiative Gonzaga is leading this fall to engage the GU community and the region around the theme "Communities for Justice." Many other events and activities are planned at Gonzaga this year to explore issues of race, equity, diversity, and inclusion.

Part of Gonzaga University Visiting Writers Series
This event launches the 2017-18 edition of the celebrated annual Gonzaga University Visiting Writers Series. Tod Marshall, English professor, award-winning poet and the Washington State Poet Laureate, organizes the series that he started in 2007. A schedule of events in the for the 2017-18 series will be announced when finalized.

In addition to Gonzaga's Center for Public Humanities, this event is sponsored by the following Gonzaga entities: the GU Visiting Writers Series, the Academic Vice President's office, and the women's and gender studies department.

For more information, please contact Professor Brian Cooney at (509) 313-6680 or cooney@gonzaga.edu.