Care for Our Common Home
Stories by Madeline Hueske ('19) | Illustrations by Tracy Martin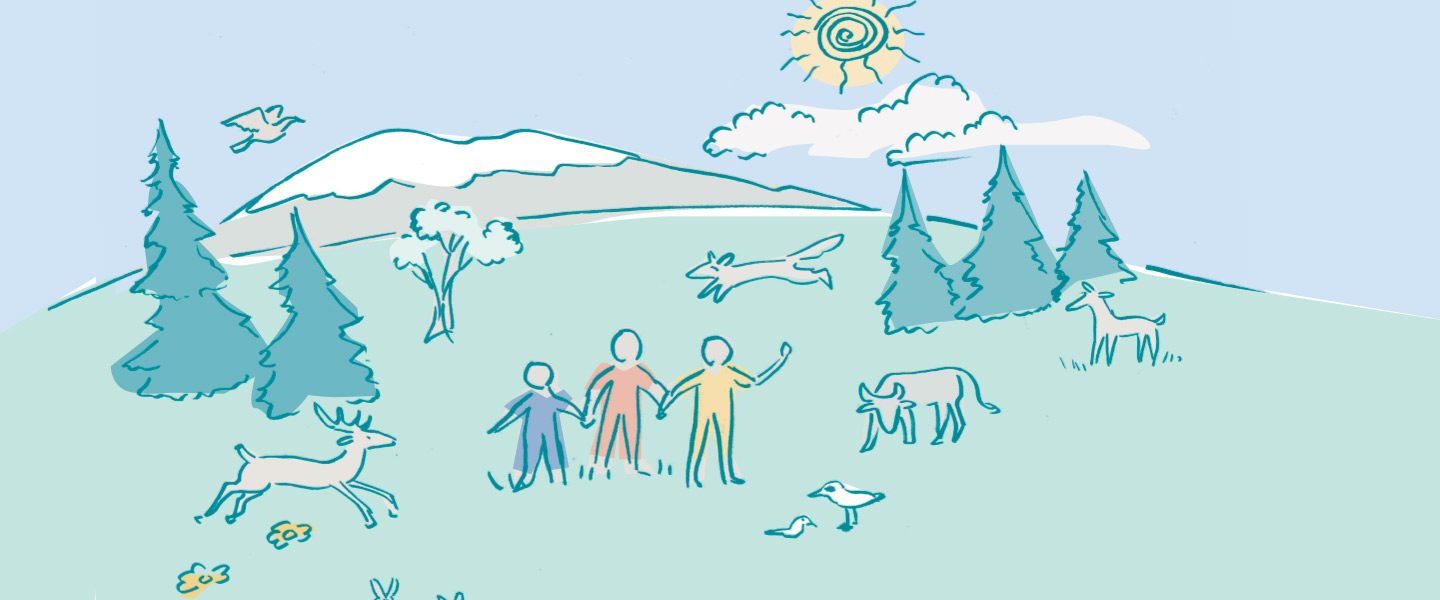 Cape Kiwanda – a rugged, windswept peninsula on the Oregon Coast – is the reason I'm an environmental studies major. A few years ago, tourists there destroyed a sandstone pillar that had been a symbol of peace to me since my childhood days watching waves crash into rocks. At once I knew my purpose: to protect the places I hold so dear.
That, in essence, is really what sustainability is about.
Learn how Gonzaga seeks to improve the care of our common home, and the ways students, faculty and alumni are helping to protect the special places where we live, work and play.
INSIDE THIS FEATURE:
Sustainable Magazine Production in Motion (coming soon!)
---
Sustainable Printing
Gonzaga Magazine — which first featured this story on sustainability — is printed on a stock called "Conservation" – it's 100% post-consumer recycled, and with plant-based inks, is fully compostable. Our printing partner generates power with rooftop solar panels — just one example of its efforts to reduce its carbon footprint.
Support the Passion of Students
Feed the desire of today's students to create innovative solutions on the Gonzaga campus! Give a gift at gonzaga.edu/ReadersCare.
Academics
Careers & Outcomes
Global Impact
Sustainability
College of Arts & Sciences
Office of Sustainability
Gonzaga Magazine