Organizational Leadership Transformed my Life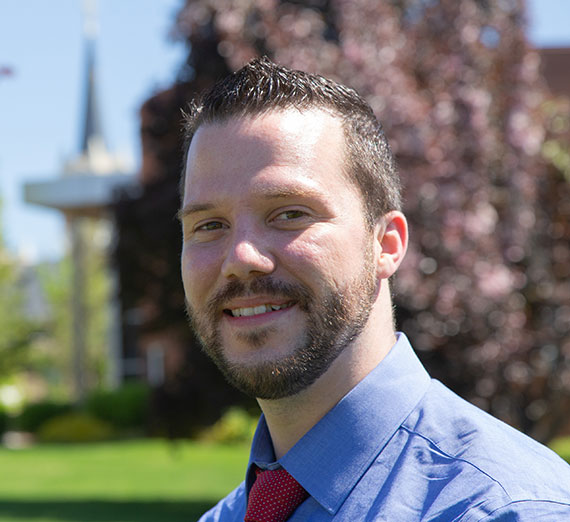 ---
The
Organizational Leadership
program gave me opportunities that I never thought would have been possible while working full-time. While you can complete the entirety of the program online with a short 3-day immersion on campus (highly suggested), the program offers so much more. There are so many classes that feature a hybrid format, where you complete your reading, coursework, and dialogue online throughout the semester; but then you meet up somewhere in the world with your classmates and instructor for an intense immersion experience of anywhere from 3 days to 2 weeks.
Through this unique structure, and focused on completion of the
Global Leadership concentration
, I traveled the world. My degree took me on journeys through 12 countries, 2 international forums in
Brussels
, I attended multicultural classes and co-matriculated at the oldest University in Central Europe, and climbed a few mountains for good measure. Yes, there's a course where the final class
immersion
has you climbing one of the tallest peaks in the Pacific Northwest (Mt. Adams).
I did all of this while I worked full-time as a federal manager for the United States Navy. Through the competencies and skills I learned in the Organizational Leadership program, I was able to accelerate and expand my sphere of influence, position, and responsibilities. When I started the Organizational Leadership program, I managed a workforce development program for 550 employees at Puget Sound Naval Shipyard in Bremerton, WA. By the time I completed the program, I had been promoted twice, and I had strategically grown my area of responsibility to cover 9 facilities and 3000 employees across the world, including facilities located in Yokosuka, Japan; Guam; Pearl Harbor, Hawaii; San Diego, CA; Everett, WA; Bangor, WA; Norfolk, VA; Portsmouth, MN; and Washington, DC.
I would not have been able to do this without the skills I learned in the Organizational Leadership program. How to manage teams across geographic distances, how to include diverse cultural backgrounds, how to influence and lead across organizational boundaries, how to design effective systems that guide behavior... The list goes on.
To put it simply, this program changed my life. I fell in love with Gonzaga, as well; and applied to continue my studies in the PhD program in Leadership Studies.
Academics
Alumni
Careers & Outcomes
Online Programs
School of Leadership Studies
Alumni
Graduate Admissions
Master of Arts in Organizational Leadership