Nursing Paths to Leadership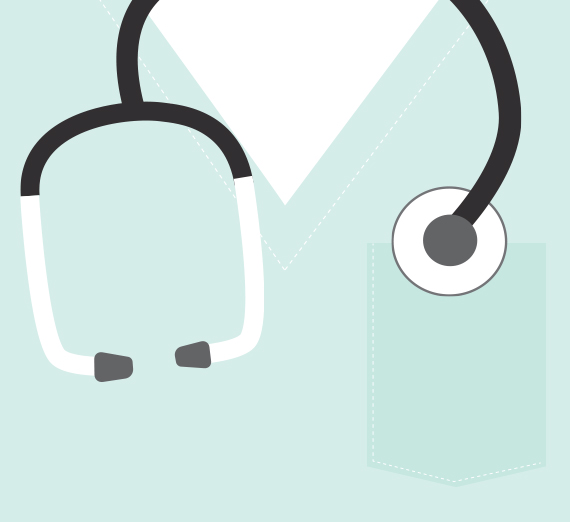 ---
What are the "right" credentials for a nurse who sees his potential in team management, or envisions herself leading major initiatives for progressive health care? There are many options. Two seasoned nursing leaders from entirely different tracks offer their perspectives.
The Educational Leader
The dean of Gonzaga's School of Nursing and Human Physiology, Vince Salyers, is an RN with an Ed.D. (doctor of education). He cared for patients dealing with cancer, and loved being able to walk alongside them and their loved ones in that journey, but once he got a taste of teaching, he knew that academia was for him.
Here's the advice he has for prospective nursing leaders: "Start simple. There are always opportunities as a registered nurse to take on leadership responsibilities within the health care environment, whether through leading continuous quality improvement initiatives, as charge nurse, or supervisory roles. Each role will prepare you with the knowledge, skills and abilities to lead and have great impact on the health and well-being of those you serve. You can, and will, make a difference.
"The sky is the limit … but never forget your nursing roots!" he says. "Always model integrity, caring, kindness and compassion; you can never go wrong if you start with these critical leadership skills."
The Hospital Systems Leader
During an era when many hospitals embraced a "strength in numbers" response to increased complexity and competition in health care, Peg Currie, RN, M.A. ('93) became chief nursing officer at Providence Health Care to integrate the clinical operations of its two Spokane hospitals. Over the last decade, as the system of hospitals and clinics grew, Currie's role morphed from medicalspecific oversight to regionwide executive responsibilities. Today, she is CEO for Providence Sacred Heart and Holy Family hospitals in Spokane, and the COO for all Providence facilities in Eastern Washington.
Currie isn't daunted, however, because "the supporting cast I have is really great," she says. "If you didn't let people do their work, if you tried to micromanage, it would be a nightmare. But raise people up to their level of abilities, and you have an amazing and transformational team."
It's a lesson she remembers from her studies in organizational leadership at GU. "Developing others to be successful and exercise their own strengths, that gets me excited."
Her recommendation for others in health care aspiring to leadership? "It depends on your set of talents, where you think your growth opportunities are, and where you want to go with your career. Each person has to marry their skills with their passions."
Whatever you do, don't stop learning.
Currie says, "Even if you're not going to pursue a master's or a doctorate, lifelong learning is important. Complete a certificate program or find another educational path. It expands your network and contributes to the vitality of your life."
Advanced degree options for health care-related careers
Master of Science in Nursing*
Nursing Leadership in Healthcare
Family Nurse Practitioner
Psychiatric Mental Health Nurse Practitioner
RN to MSN
Master of Arts in Clinical Mental Health Counseling
Master of Arts in Organizational Leadership*
Master of Education in Educational Leadership*
Doctor of Educational Leadership*
Doctor of Nurse Anesthesia Practice
Doctor of Nursing Practice*
*Offered via online programs, making your education easily accessible anytime, anyplace.
Happy Birthday, Florence!
In honor of Florence Nightingale's 200th birthday, the World Health Organization and the American Nurses Association have adopted 2020 as "The Year of the Nurse and Midwife."
Born in the city sharing her name, Nightingale earned the moniker "The Lady with the Lamp" for her practice of making rounds to wounded soldiers at night during the Crimean War. She is credited as the founder of modern nursing, and esteemed as an advocate for health care improvement and a statistician who pioneered the use of infographics.
"The Year of the Nurse" seeks to recognize nurse leaders globally, increase the visibility of the nursing profession in policy dialogue, and invest in the development of the nursing workforce.
Gonzaga's School of Nursing and Human Physiology is proud to support those goals through academic offerings that continually stand the test of strict accreditation standards, and exceptionally high first-time pass rates by students on their national board exams.
These programs also shine in national rankings such as the U.S. News & World Report, which most recently ranked Gonzaga's Family Nurse Practitioner degree as No. 9 among online programs across the country.