Gonzaga Hires Rosemarie Hunter as Dean of School of Leadership Studies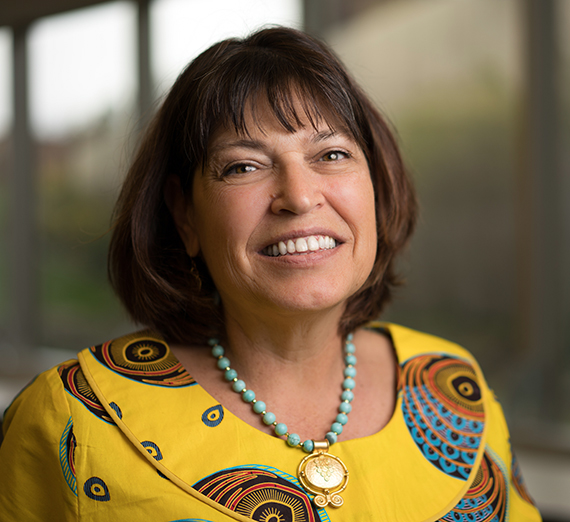 ---
SPOKANE, Wash. — Following a national search, Gonzaga University has hired Rosemarie Hunter, Ph.D., as its new dean of the School of Leadership Studies. Hunter succeeds Jolanta Weber, Ph.D., associate academic vice president, who served as interim dean during the 2018-19 academic year. Hunter will begin her term on June 17.
Deena J. González, Ph.D., Gonzaga's incoming provost and senior vice president, said Hunter brings crucial community-building skills, scholarly experience, and leadership acumen to the School of Leadership Studies.
"Dr. Hunter embodies an enriching set of skills that will help shape the School of Leadership Studies into the next decade," González said. "She will contribute to Gonzaga's mission and values as evidenced daily in her own research and scholarly interests in social work, in students' lives, and in supporting faculty to engage communities across the region through their teaching and scholarship."
Hunter has served the University of Utah since 1995 in various administrative and teaching capacities, most recently as associate professor of social work, special assistant to the president for Campus Community Partnerships, and director of the University Neighborhood Partners program.
"My background in social work has prepared me to understand the world from a systems perspective, a holistic ecological framework where I view all sectors as interdependent and integrated," says Hunter. "If we are to have healthy and thriving communities, we need to have flourishing businesses. Without healthy communities, businesses will suffer and die. That is true in Spokane and across the world. Fundamental to this approach is focusing on justice. For me, this means social, economic and environmental justice. I see this as the Jesuit mission and the heart of Gonzaga University."
Hunter has worked at the forefront of developing university-community partnerships that support community empowerment and participatory action research. Through several pioneering projects, she has linked higher education with under-represented populations, advancing educational pathways and knowledge-sharing across partners.
Hunter has been a member of the faculty at the College of Social Work at Utah for 24 years, serving as co-director of graduate field education and international social work, and director of undergraduate field education. She also serves as a director for the Bridging Borders Project. With partnerships in Thailand, Myanmar, Malaysia and Uganda, this work prioritizes community-identified issues and empowerment strategies as mechanisms for supporting local solutions to community issues.
Hunter earned a Ph.D. from Utah, and a master's from Brigham Young University, both in social work. She received specialized training in participatory action research from the City University of New York, and on issues of trauma with communities of refugee backgrounds from Harvard University.
With nearly 40 years of history offering leadership programs for graduates and undergraduates, Gonzaga established the School of Leadership Studies last June, affirming its commitment to the importance of this field of study. The school includes an undergraduate minor in leadership studies, the Master of Arts in Organizational Leadership, the Master of Arts in Communication & Leadership Studies, and the Doctorate of Philosophy in Leadership Studies. The school also offers a wide variety of non-degree professional leadership training programs, including women's leadership conferences and programs customized for organizations.
For more information, please contact Mary Joan Hahn, community and public relations, at (509) 313-6095 or hahn@gonzaga.edu.