A Sea Change in Academic Leadership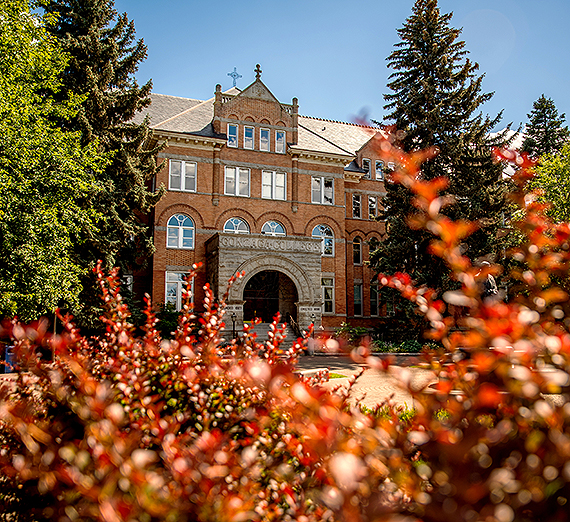 ---
SPOKANE, Wash. — As Gonzaga University begins its 132nd academic year, President Thayne McCulloh, D.Phil., oversees a sea change in leadership as four new academic deans — three of whom are women — assume their roles led by incoming Provost and Senior Vice President Deena J. González, Ph.D.
Yolanda Gallardo Carter, Ph.D., becomes dean of the School of Education. Karlene Hoo, Ph.D., serves as dean of the School of Engineering and Applied Science. Rosemarie Hunter, Ph.D., is the new dean of the School of Leadership Studies. Vincent Salyers, Ed.D., and registered nurse, becomes dean of the School of Nursing and Human Physiology. In addition, Matt Bahr, Ph.D., serves as interim dean of the College of Arts and Sciences.
The changes include a sophisticated switch — begun last year — to a new provost academic leadership structure.
The leadership changes result from a broad-based and intentional commitment of the entire University community to breathe new vibrancy and inclusiveness throughout the Jesuit, Catholic and humanistic institution. Extensive national searches were conducted for each position.
President McCulloh, who begins his 10th year as Gonzaga's leader, says the leadership changes offer "a momentous opportunity" for Gonzaga to build upon its academic excellence and provide unlimited opportunities for students and the University.
"As a group, they reflect an extraordinary diversity of backgrounds, depth of scholarship and global perspective that will enrich the entire Gonzaga community," President McCulloh noted.
González, who started June 1, served as the associate provost for faculty affairs and as a professor and chair of the department of Chicana/o studies at Loyola Marymount University in Los Angeles.
Following an American Council on Education Fellowship (2010-11) she was appointed director of faculty development (2011-18), and associate provost of faculty affairs (2012-18).
González says one motivating factor in her decision to accept the leadership position at Gonzaga is its agenda for the next five to 10 years. She admires Gonzaga's commitment to mission, academic excellence, new developments, student success rates, service learning and focus on diversity.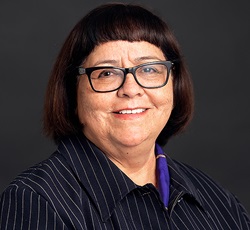 "We know that when diversity is at play and when difference is on the table, that you don't get less of something, you get more of something," González says.
For their parts, the new deans are fast at work advancing their schools but took time to share their initial impressions.
Dean Carter says she admires the quality of care among members of the Gonzaga community.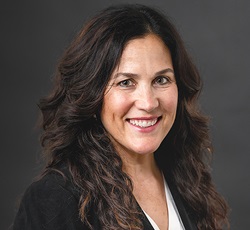 "In the short time that I have been at GU, I have consistently found that those in the GU community have a passion, love, and care for maintaining its mission," Dean Carter says. "The urgency in striving to make things better and the focus on serving others is palpably present here. I am excited to see how things continue to unfold at GU and to be a part of its future."
Dean Hoo says she was surprised at first at how authentically Gonzaga's administrators, faculty, staff and students demonstrated cura personalis, "care for the whole person."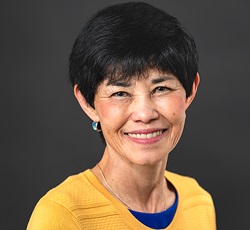 "They walked the talk. But I have come to understand that this selfless act of caring for the whole person defines Gonzaga in tangible and intangible ways that bring about a knowing smile and nodding of the head," Dean Hoo says. "I am delighted to be a member of the GU community and I aim to facilitate the learning of our students with high-impact experiences and to enable the success of our faculty and staff by advocating for modern research and teaching spaces. The world needs more Gonzaga-educated engineers and computer scientists."
Dean Hunter says she is inspired not only by the School of Leadership Studies faculty, staff and students but with Gonzaga's relationship with the community.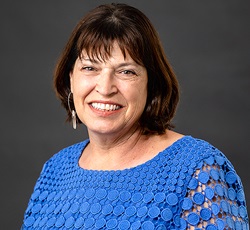 "People often talk about Gonzaga as part of the fabric of Spokane and how it is centered in the cultural life of the community. This relationship is a cherished gift for GU. Similarly, I have experienced the deep respect and responsibility to the broader community from the University's faculty and staff," Hunter says.
Dean Salyers expresses excitement to join Gonzaga at such a pivotal time in its evolution.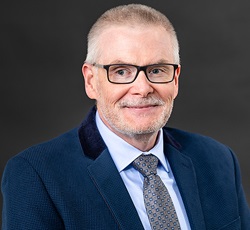 "In the School of Nursing & Human Physiology, we are committed to creating shared experiences that not only inspire, but transform," Dean Salyers says. "We are committed to leading innovative and community-engaged research and scholarship in nursing and the health sciences; and to educating professionals who serve with compassion, minister to the whole person, and who provide safe, competent, and ethical care."
Arcelia Martin ('20) contributed to this story.