Gonzaga Names Deena J. González, Ph.D., Provost & Senior Vice President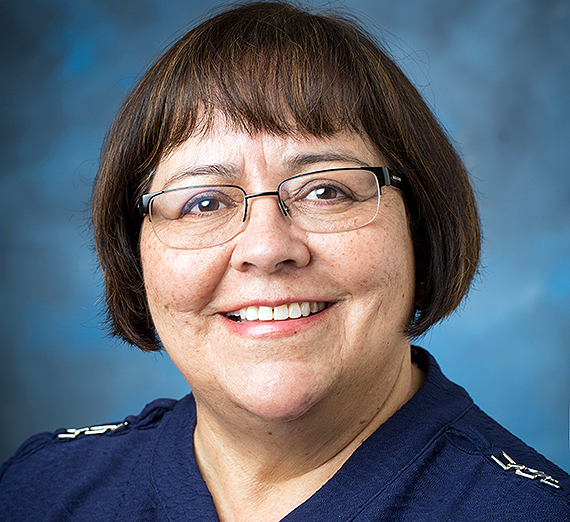 ---
SPOKANE, Wash. — Deena J. González, Ph.D., former associate provost for faculty affairs and professor in the department of Chicana/o, Latina/o studies at Loyola Marymount University in Los Angeles, has been named provost and senior vice president at Gonzaga University effective June 1.
Gonzaga President Thayne McCulloh said the hiring of González comes with the full support of the search committee, which reviewed more than 100 applications and narrowed the search to the finalists who interviewed on campus in late 2018. González will succeed Lizbeth "Beth" J. Martin, Ph.D., who is serving as the interim provost and senior vice president for the 2018-19 academic year and is facilitating Gonzaga's transition to a provost structure.
"In asking Dr. González to join the Gonzaga community, we are so excited to engage with a proven leader in higher education; an accomplished scholar and skillful administrator who will guide Gonzaga's efforts to provide students with an exceptional academic experience in the Jesuit tradition," President McCulloh said. "Dr. González brings deep and distinct experience working with faculty and students alike, along with a powerful perspective in a multitude of areas ranging from interculturalism to interdisciplinary studies."
"I look forward to working with University leadership, faculty, students, staff and Board members in advancing the goals of the strategic plan and supporting the institution's vision as an exemplar of Jesuit and Catholic higher education," González said. "I am eager to meet and serve with people across all units of the University when I officially start in June. Until then, I look forward to participating in the deans' search processes and learning all that I can about the Gonzaga community's accomplishments and goals for student success, innovative approaches to learning and student development, interdisciplinary studies, internationalization, and intercollegiate collaborations."
Gonzaga's transition to a provost structure is motivated by the desire to provide a more fully integrated student experience. The provost position will have responsibility for bringing together the academic and student development divisions, thereby creating new opportunities for collaboration and program design.
Named one of the 50 most important living women historians in the United States by the Sophia Smith Radcliffe/Harvard project, González will be honored at a special session of the Organization of American Historians (OAH) in Philadelphia in 2019 for her work in mentoring historians.
Since 2001, González has served in a number of academic and administrative roles at LMU. From 2001-2009, she served as chair of the department of Chicana/o studies, and led it through its first formal review and accreditation. Following an American Council on Education Fellowship (2010-11) she was appointed director of faculty development (2011-2018), and associate provost of faculty affairs (2012-2018). Guided by her strong commitment to cura personalis (care for the whole person) and by her understandings of a changing Catholic higher education landscape, she helped lead LMU in its newly created rank-and-tenure process, participated in its faculty handbook revisions, and collaborated in support of accreditation and strategic planning as well as in diversity, equity, and interculturalism.
Born and raised in New Mexico (14th generation), González earned a bachelor's degree in history/anthropology/liberal arts from New Mexico State University and both a master's degree and doctorate in history from the University of California, Berkeley; she was the first Chicana to complete the doctoral program. She used her cultural background as the stepping-stone for her dissertation research, which became her first book ("Refusing the Favor," Oxford University Press, 1999). She is a co-founder of the Native/Chicana academic organization, MALCS (Mujeres Activas en Letras y Cambio Social), a mentor to several scholars of the American West, and a passionate teacher-scholar, honed during her first academic position at Pomona College (1983-2001). González has published more than 50 journal articles, book chapters, and working papers, as well as the first and only book series exploring the lives, histories, and experiences of Mexican-origin women, "Chicana Matters," (University of Texas Press). Many of these publications have been instrumental in co-establishing the fields of Chicana/o history, Latina/o studies and Chicana studies.
In making the announcement, President McCulloh also thanked the members of the provost search committee and in particular its chair, biology Professor Nancy Staub, and vice chair, Chief of Staff to the President John Sklut, "for their diligent efforts and many hours spent in this important effort. I am most grateful to them, and indeed to all who participated in this process."