Gonzaga Hires Four New Academic Deans to Lead Schools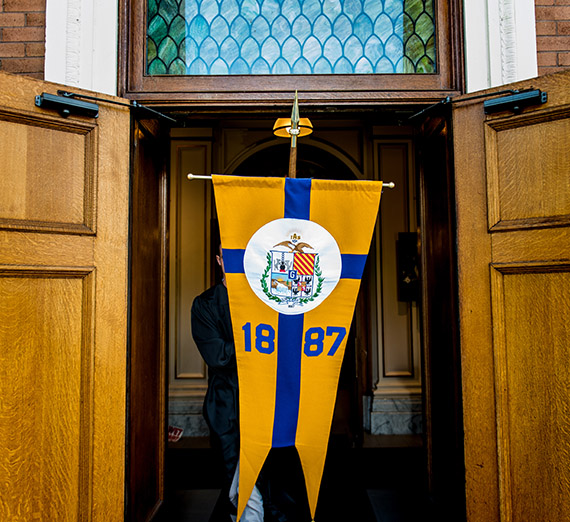 ---
SPOKANE, Wash. — Following extensive national searches, Gonzaga University is pleased to announce the hiring of four new academic deans.
Joining Gonzaga this summer are Yolanda Gallardo Carter, Ph.D., dean of the School of Education; Karlene Hoo, Ph.D., dean of the School of Engineering and Applied Science; Rosemarie Hunter, Ph.D., dean of the School of Leadership Studies; and Vincent Salyers, Ed.D., and registered nurse, dean of the School of Nursing and Human Physiology.
"It's a momentous opportunity to announce the hiring of four new deans that will each build upon our academic excellence and provide unlimited opportunities for our students and University," said Gonzaga President Thayne McCulloh. "Each dean, respectively, is an accomplished expert in their field, bringing with them exceptional real-world experience. And as a group, they reflect an extraordinary diversity of backgrounds, depth of scholarship and global perspective that will enrich the entire Gonzaga community."
Deena J. González, Ph.D., Gonzaga's incoming provost and senior vice president, said the hiring of four new deans required enormous teamwork, collaboration and leadership — all in pursuit of Gonzaga's relentless commitment to provide a premier Jesuit education for its students.
"Our dream and hope for the students of Gonzaga University is that this demonstration of living out our mission and values by finding four new leaders, who understand the University history and future goals for collaboration and programming within and between schools and the College of Arts and Sciences will create enduring undergraduate and graduate student experiences," González said.
Please follow the links below for background and information on each new dean:
Yolanda Gallardo Carter, School of Education
Carter is associate professor and the Robert Charles Billings Endowed Chair in Education at Berea College in Berea, Kentucky. She also served as associate dean of undergraduate education and dean of education at Georgetown, Kentucky, and as associate director of the ESL Dual Language Program at Kansas State University.
Karlene Hoo, School of Engineering and Applied Science
Hoo becomes Gonzaga's first female dean of engineering & applied science. She is a professor of chemical engineering at Montana State University, where she served as dean of the Graduate School for five years. Prior to that, she served as professor and associate vice president for research at Texas Tech University.
Rosemarie Hunter, School of Leadership Studies
Hunter has served the University of Utah for the past 25 years, most recently as associate professor of social work, special assistant to the president for Campus Community Partnerships, and as director of University Neighborhood Partners.
Vincent Salyers, School of Nursing and Human Physiology
Salyers is the founding dean and professor of nursing at MacEwan University, Edmonton, Alberta. Before that, he served as interim associate vice president for research at Mount Royal University, Calgary, Alberta, following several other senior administrative and teaching positions in Western Canada and California.
For more information, contact Mary Joan Hahn, director of community and public relations, at (509) 313-6095 or
hahn@gonzaga.edu
.