Gonzaga Hires Karlene A. Hoo as Dean of School of Engineering and Applied Science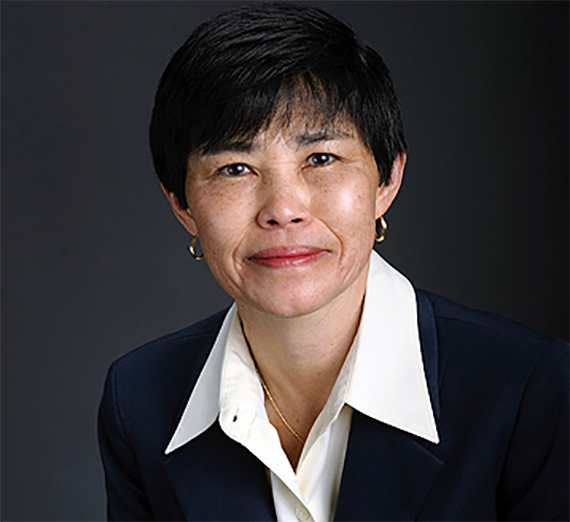 ---
SPOKANE, Wash. — After a national search, Gonzaga University is pleased to announce Karlene A. Hoo, Ph.D., as the new dean of the Gonzaga University School of Engineering and Applied Science. Hoo succeeds Joe Fedock, Ph.D., who served as interim dean during the 2018-19 academic year. Hoo will start her term on June 17.
Deena J. González, Ph.D., Gonzaga's incoming provost and senior vice president, lauded Hoo's scholarship, dedication, experience and expertise.
"Dr. Hoo has held positions in Texas as well as in Montana and brings a dedication to, as she says, 'helping all faculty, students, and staff realize their full potential.' Her devotion to this goal was palpable," said González. "We are welcoming in her a seasoned administrator who has directed programs at all levels of a university while preserving an awareness of the education of the whole person, in the Jesuit pedagogical tradition. Her record of service and engagement evinces Gonzaga's teaching mission and interests in future collaborations between the schools and the College of Arts and Sciences."
Hoo comes to Gonzaga from Montana State University, where she is a professor of chemical engineering and has served as dean of the Graduate School for five years — supervising 26 doctoral programs, 53 master's programs, and 13 certificate programs for approximately 2,000 graduate students. Before that, she was a professor of chemical engineering at Texas Tech University, where she served as associate vice president for research and acting vice president for research. Under her leadership at MSU, three new doctoral programs — education, psychology and the individual interdisciplinary Ph.D. — were developed, approved and successfully implemented.
"I want to thank all the faculty, students, and staff of the School of Engineering and Applied Science and the academic leadership of the university — President Thayne McCulloh, Interim Provost and Senior Vice President Lizbeth Martin and incoming Provost and Senior Vice President Deena González — for their participation in the process," Professor Hoo said. "I am proud to become a member of the Gonzaga community and to serve the School as it prepares students for careers in engineering and applied science while retaining the values inherent in a liberal arts education."
All of her academic degrees (bachelor's, University of Pennsylvania; master's and doctorate, University of Notre Dame) are in chemical engineering. Her research scholarship has focused on the areas of dynamical system theory, artificial intelligence/machine learning, supervisory and model-based control synthesis, and fault identification and monitoring. She has more than 65 peer-reviewed publications and more than 50 contributed presentations at international and national conferences.
Hoo also has government experience, having served as a program director at the National Science Foundation in the Engineering Directorate and as a visiting scientist with NASA Johnson Space Center and Sandia National Laboratories. At the NSF, her programs were the first to support entrepreneurship activities for graduate students and funding for faculty to consider startups, patents, and licensing opportunities. Today, these programs are vital sources of funding for innovative faculty. Before entering academia, she worked for Exxon and DuPont companies.
Hoo has a record of sustained scholarly and professional achievement as well as leadership activities in professional societies.
The School of Engineering and Applied Science offers bachelor of science degrees in civil, computer, electrical and mechanical engineering, engineering management, and computer science. In addition, it offers a minor in computer science and a graduate program (master's degree and certificate) in power transmission and distribution.
For more information, please contact Mary Joan Hahn, community and public relations, at (509) 313-6095 hahn@gonzaga.edu.