Gonzaga Hires Yolanda Gallardo as Dean of School of Education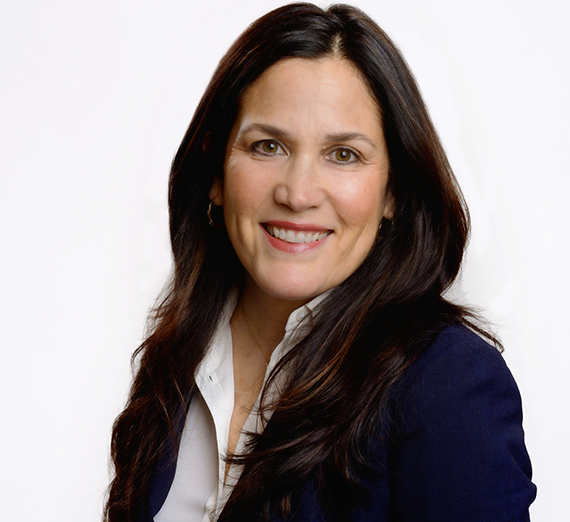 ---
SPOKANE, Wash. — Following a national search, Gonzaga University is pleased to announce Yolanda Gallardo, Ph.D., as the new dean of the Gonzaga University School of Education. Gallardo succeeds Dean Vincent Alfonso who began his tenure in 2013. Gallardo will start her term on July 1.
Deena J. González, Ph.D., Gonzaga's incoming provost and senior vice president, said Gallardo brings impressive experience in academic research, teaching, and leadership to advance the School of Education.
"Dr. Gallardo has a strong background of interests in teacher preparation, educational pedagogies, and in graduate and undergraduate training, including familiarity with bilingual and multilingual education," González said. "From her familiarity with the U.S.-Mexico border, having grown up in Arizona, to her residencies in the Midwest and Southern United States, her wide-ranging leadership and scholarly experiences offer the School of Education's faculty, students, and staff unique opportunities to enhance the current curriculum, support programs, and internships."
Gallardo currently serves as associate professor and the Robert Charles Billings Endowed Chair in Education at Berea College in Berea, Kentucky. Previously, from 2007-2010 she served as associate dean of undergraduate education at Georgetown College, Georgetown, Kentucky; from 2010-2014, as dean of education at Georgetown College; and, from 2001-2005, as associate director of the ESL Dual Language program at Kansas State University.
"I am looking forward to serving alongside my colleagues, both faculty and staff, in the School of Education at Gonzaga University," Gallardo said. "They, along with the current leadership in the School, have laid the foundation upon which we will continue to grow, enrich, renew, and build transformative practices that are rooted in a spirit of service for all people."
Gallardo earned her bachelor's degree in elementary education with a bilingual specialty from the University of Arizona, and a master's degree in multicultural education from Northern Arizona University. She completed a Ph.D. in curriculum and instruction from Kansas State University, where her work focused on the transition to English literacy for Spanish-dominant students and where she served as associate director for the ESL/Dual Language Program.
Gallardo taught elementary school in the state of Arizona on the border of Mexico for 12 years. During her years as an educator, she conceptualized, designed, and implemented a dual language program, served as a bilingual consultant and district writing specialist, and co-founded Mexicayotl Academy, a school focused on bilingual/biliterate/bicultural education that is now in its 20th year. She is the president of the Kentucky Association of Colleges for Teacher Education and the Kentucky representative for the Association of Independent Liberal Arts Colleges for Teacher Education. She has also done work in the area of culturally responsive instruction/critical pedagogy, and diversity and inclusion.
Gallardo has received numerous awards in her career, including: the 2014 Senior Class Nominated Professor of the Year and 2012 Outstanding Advisor Award at Georgetown College; the 2019 Faculty and Staff Unity Banquet Award and 2018 Elizabeth Perry Miles Award for Community Service at Berea College; and the 2003 Student Life Nominated Professor of the Year at Kansas State University.
The School of Education offers 15 master's or doctoral degree tracks along with bachelor's degrees in sport management, special education and kinesiology and physical education. In addition, it offers three certification programs. Its graduate and professional programs are delivered in a variety of ways to meet the modern demands of students. Currently, it offers 12 programs in Spokane; one site-based program in British Columbia and Alberta, Canada; and two programs online.
For more information, please contact Mary Joan Hahn, community and public relations, at (509) 313-6095 hahn@gonzaga.edu.