Up Close: Leadership Studies Dean Rosemarie Hunter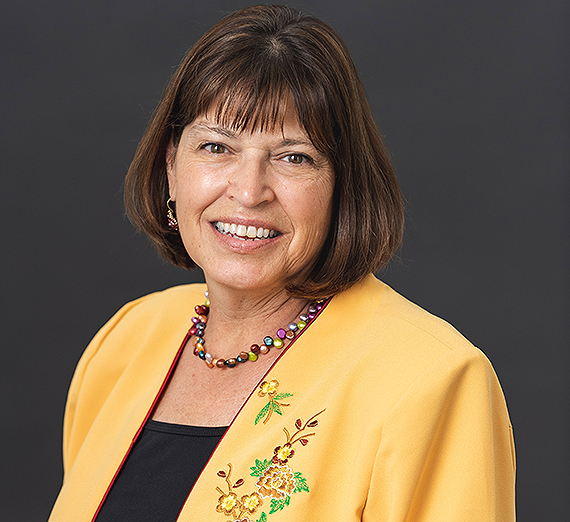 ---
SPOKANE, Wash. — As Rosemarie Hunter, Ph.D., settles in as dean of the School of Leadership Studies, she envisions exciting new educational pathways and an expansion of current programs in an effort to reach traditionally underserved student populations, and new partnerships to better serve business and corporate needs.
"We are in the process of thinking broadly in terms of populations that we reach. Where do we need to be and how do we need to expand our programs in ways that will bring a more diverse student body together," said Hunter, well known for pioneering work at the forefront of university partnerships to empower communities through research.
Hunter started her deanship in June after serving at the University of Utah in administrative and teaching roles, most recently as associate professor of social work, special assistant to the president for Campus Community Partnerships, and director of the University Neighborhood Partners program.
A faculty member at the College of Social Work at Utah for 24 years, she served as co-director of graduate field education and international social work, and director of undergraduate field education. She also directed the Bridging Borders Project, work that develops empowerment strategies to create local solutions to community issues.
Hunter is passionate about the school and its future.
"This school is doing amazing things in many different areas. Our identity as a whole school is coming into its own," she said, pointing to online offerings for two well-established online master's programs, a doctoral program for which a hybrid online track is newly available, and new certificate programs such as WomenLead and others.
"The undergraduate minor is an opportunity for us to think about how we expand our pathways to work with undergraduates and even reach into high schools and communities," she said. "We see ourselves extending to work with younger populations all the way through adult learners."
With nearly four decades of experience offering leadership programs for graduates and undergraduates, Gonzaga established the School of Leadership Studies in 2018. Gonzaga is among a handful of universities with schools dedicated solely to leadership studies, and is one of the few schools to offer a four-year undergraduate leadership minor, two different leadership master's degrees, and a doctorate.
The school's mission is to educate individuals to impact their communities and deeply serve humanity as principled practitioners of leadership, scholarship, and communication. That purpose is linked with Gonzaga's core mission: To educate students for lives of leadership and service for the common good.
Interdisciplinarity: A Powerful Approach to Problems
Leadership studies offers a highly interdisciplinary approach to help organizations of all kinds manage vexing problems in areas of leadership, scholarship, and communication.

"Leadership studies is a discipline almost before its time. It started bringing groups together in this interdisciplinary fashion. Leadership cuts across everything," Hunter said. "You can talk about it with doctors, nurses, academics, higher education and in the corporate area, in schools, everywhere we use leadership."

Bringing multiple disciplines to bear on complicated problems is powerful, Hunter said.

"Interdisciplinarity is going to continue to grow. The world's issues are complex, whether they be business or social issues, there is no one discipline that's going to be able to address everything. Our graduates are well-positioned to be in that space and to lead their organizations," she said. "They're going to be educating others about why we need to keep bringing multiple disciplines to the table and how we need to stop thinking about solving a problem from just one area of expertise; our problems don't exist like that anymore, nor do our opportunities."

Globalization requires a multidisciplinary approach to modern problems, such as climate change.

"Everything that is happening in the global south affects the global north. So while something may appear like it's happening on another continent, in fact we've organized ourselves in the world in a way where the interdependence that we have on each other globally is present in our everyday decisions," Hunter said, adding that the school is evaluating how indigenous communities might contribute to knowledge and solutions in the area of climate change.
"This is what we do in leadership: We develop relationships and a shared process that brings together multiple forms of knowledge so we might find new solutions to problems that are challenging our world." — Rosemarie Hunter, Ph.D.
"Indigenous communities historically have had strong relationships with nature, they often are dependent on the land and the water for their ways of life and that's still the case," she said. "As climate change has happened, it's those same communities that now bear the brunt of some of its biggest consequences. So, we're looking at how we might bring that knowledge from indigenous communities together with the best-practices from climate scientists and engage these communities to share knowledge and come to new understandings. This is what we do in leadership: We develop relationships and a shared process that brings together multiple forms of knowledge so we might find new solutions to problems that are challenging our world."
Asked about the sources of her greatest joy, Hunter cited family, on a personal level, and relationships, professionally.
"I believe if we're really to be intentional about creating a more just and humane world and to serve others we need to develop relationships to understand each other, and to think about how we communicate across our differences," she said. "Learning from others is a joy for me. I am a lifelong student and I see all relationships as an opportunity to learn."
Hunter's experiences and education inform her perspective of service.
"I think about it as service with others more than to others because I think we all bring strengths to the table," she said. "If we can find these intersections in our relationships and common, shared, collective values, then serving together with each other for care of our planet and care of the people who live here is what I strive for. It brings me great joy to do this work."