Nursing Graduate Abby Beck, from Wisconsin, bound for Mayo Clinic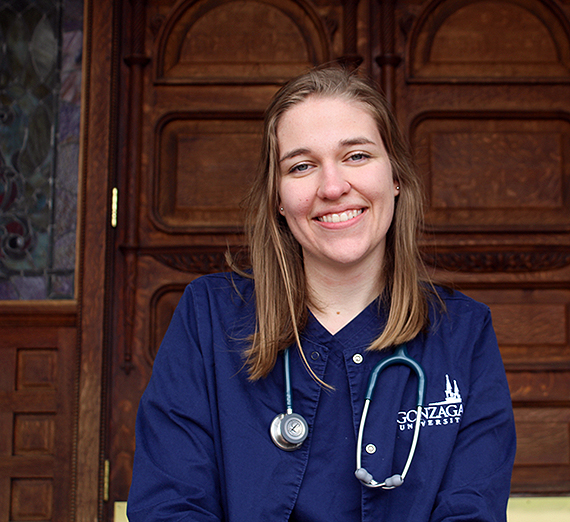 ---
Gonzaga News Service

SPOKANE, Wash. -- For most people raised in Wauwatosa, Wisconsin, Gonzaga University is not the first school on their list when it comes to choosing a college. For Abby Beck, however, Gonzaga has been the perfect home away from home for the last four years.
"My time at Gonzaga has not only shaped me as a professional, but also as a person," said Beck, who graduated with a bachelor of science in nursing in ceremonies May 13 and will move to Rochester, Minnesota, where she will be a nurse on the bone marrow transplant unit at the Mayo Clinic.

She also developed a passion for emergency medicine while completing my senior practicum.

"I hope to return to the emergency department at some point in my career. I also plan on pursuing my master's degree and I would love to teach nursing students someday," she said.
Beck has taken full advantage of the different opportunities on campus, including participation in the Center for Community Engagement as well as University Ministry.

"My experiences with CCE and the University Ministry broadened my perspective in a way that will allow me to better care for my patients in the future," she said.
Instructor Kaye Slater describes Beck as "an old soul" with "maturity beyond her peers."

"She is real, she is compassionate, she knows her limits, and she seeks to be more and serve others," Slater said.

While her time in Spokane is done for now, Beck knows that she will walk away from Gonzaga with more than a degree.

"I have found lifelong friends in the women I lived with, the people I studied with in class and the professors who taught me so much," Beck said. "I will be forever grateful for these four years in the Gonzaga community."