The Value of a Trek: San Fran/Bay Area Version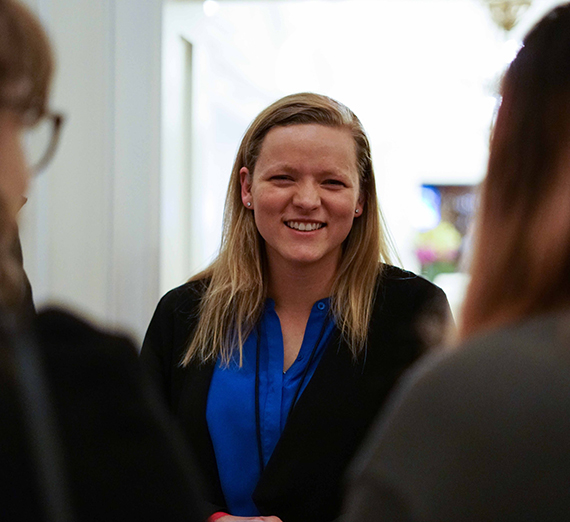 ---
Julia Donovan ('18)
Major: Business Administration concentrating in Marketing
March Trip to Silicon Valley: 38 students visited Google, Tesla, HighFive, Stryker and Dynamic Signal. March Trip to San Francisco: 40 students visited LinkedIn, JPMorgan, Salesforce, Docusign and First Republic. Thanks to alumni, parents and friends who serve as corporate excursion hosts, panelists and participants in the networking socials!
Throughout my time at Gonzaga, I have attended both the Seattle and San Francisco Bay Area Treks. I have met Zag professionals in small start-ups, and others in big businesses. I have toured campuses like Starbucks, Salesforce and Uber, and have met so many passionate and unique Gonzaga alumni. Each had their own individual journey to get to where they are today, yet what unites all of us is that we come from the same community, and have shared experiences as Zags. Each alum has given insight and advice into what the real world is like outside the walls of College Hall.
Here are a few of the lessons I've learned from attending the Career Treks.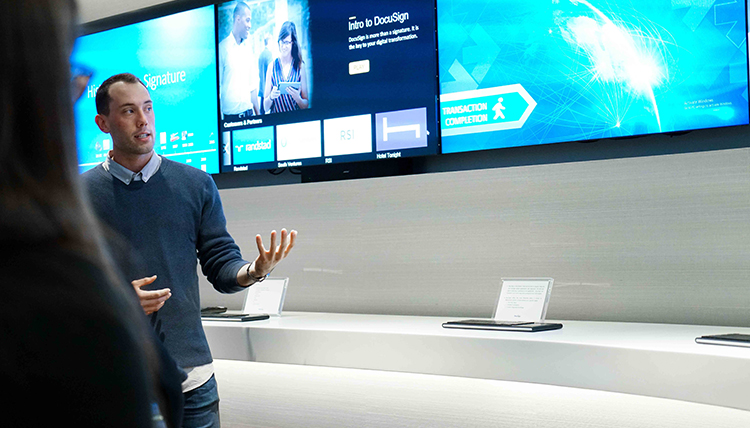 Lesson #1:There is no straight path in your career, or even in life.
You might think that you have everything figured out, but then a door closes, and you either open a new door, or you keep knocking. As many Gonzaga alums have expressed, most are not at the job they expected to have when they graduated and entered the workforce. Each journey has its own unique twists and turns, and sometimes you find what suits your talents best in the least expected place. I've learned that if you keep following your passions, you will find yourself in the right place, with the right people, and in the right job. However, it's not just luck that gets you to success, it's a lot of hard work and persistence in what you are working towards. If you continue your career journey with determination and the energy that all Zags possess, then you will achieve success within the professional world.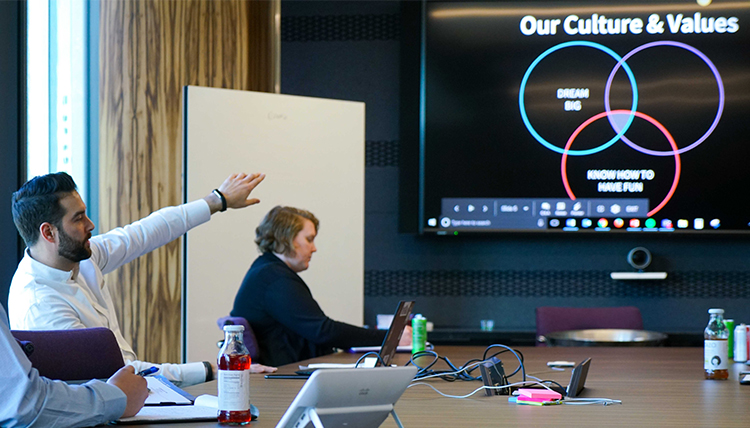 Lesson #2: Zags take care of Zags.
Our alumni network is incredible, and everyone here is willing to help each other succeed. As a senior looking towards my own future plans, I know that I will always have alumni to reach out to for support and guidance, as we all share in this Gonzaga experience. This community is one that will be with us for life, and it is important to use your networking skills and connections, because you never know what opportunity might open up thanks to your Gonzaga family. You might have more in common with another Zag alum than you think, which could lead to your next step in the journey. Maybe your connection is that you both studied abroad in Florence, or you might have had the same philosophy professor, or that you both love Domantas Sabonis. Not only is the Gonzaga community one that takes care of each other, but it is also one that takes care of the world, and this is something that is unique to being a Zag, and makes me proud to call myself one. What sets us apart as Zags is that we work to leave the world better than when we found it, and strive to improve the lives of others through social justice and being men and women with and for others. As students, we have our amazing alumni to look to for guidance not only in our careers, but also in how we hope to better the communities we live in.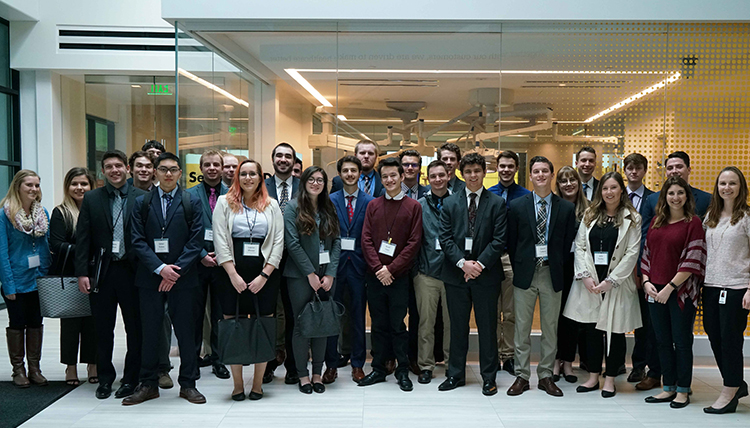 Thank you...
To all the alumni, employers, businesses, and the career center, who have made Treks so successful. Thank you for sharing your journeys and advice with us students, and for taking the time out of your busy work days to visit with Zags. Our Treks are just another example of the many opportunities and support that the Gonzaga community provides, and I hope that the students here today create close connections, learn the power of hard work and good networking, and always know they have their Zag family to lean on and learn from. Thank you, and GO ZAGS.
Learn More
Whether you're a student looking to experience a Trek, or you're a professional who would like to host one, visit Careers & Treks to learn more.