Stephen Silliman Named Dean of School of Engineering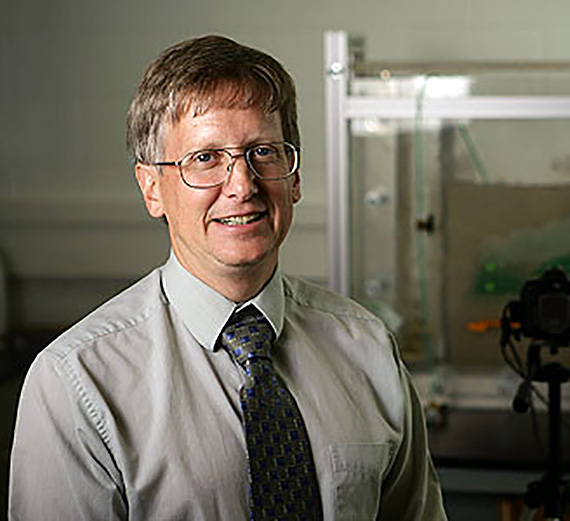 ---
Gonzaga News Service
SPOKANE, Wash. — Stephen E. Silliman, professor and associate chair of the civil engineering and geological sciences department at the University of Notre Dame, will become dean of the Gonzaga University School of Engineering and Applied Science effective July 1, Academic Vice President Patricia O'Connell Killen announced recently.
Silliman, an expert groundwater hydrologist, has received numerous teaching awards and held several key administrative posts at Notre Dame since he was hired in 1986. He will replace Dennis R. Horn who will retire June 30 after a successful tenure as dean that began in 1997.
"The search for a new dean of engineering and applied science garnered a strong pool of candidates, itself a testimony to the growing reputation of the School and the excellent work of our outgoing dean, Dr. Dennis Horn," Killen said.
Led by Horn, the School achieved its highest ranking ever from U.S. News & World Report magazine (September 2010) as the nation's 17th best undergraduate engineering program (among schools without an engineering doctorate). Horn more than doubled enrollment, from 280 to approximately 600 students, launched new undergraduate degree programs (computer engineering and engineering management), and started both a graduate certificate program and (most recently) master's degree program in transmission and distribution engineering.
Silliman's experience and education position him well to be the next dean of the School.
"Dr. Silliman brings to Gonzaga a passionate commitment to undergraduate engineering education, a track record of providing international research opportunities for engineering students, and professional networks that will benefit our students and our faculty," Killen said. "He is deeply committed to attracting and retaining women and underrepresented minorities into engineering. He brings to us successful experience in this area from his work at Notre Dame."
Silliman is committed to Gonzaga's mission, rooted in the Jesuit, Catholic, and humanistic tradition, Killen said.
"Who we are as an institution in no small part drew him to take on the opportunity of leading the School of Engineering and Applied Science into the next phase of its promising future," Vice President Killen said.
After earning a bachelor's degree in civil engineering from Princeton University, Silliman earned a master's of science and a Ph.D. from University of Arizona — both in hydrology — and has published and presented extensively on both groundwater flow and transport processes, and on engineering education.
Recognized for excellence in teaching, service, and research, Silliman has received many awards, including the American Society for Engineering Education's Outstanding Teaching Award as well as the ASEE Global Engineering and Engineering Technology Award. He was nominated for the University of Oklahoma World Water Prize for his efforts developing water resources in Benin, West Africa, and was chosen as the National Ground Water Association's Distinguished Darcy Lecturer for 2011.
Silliman said he plans to spend plenty of time talking with faculty, students, advisory committee members, alumni, and industry representatives to determine how the School can make a larger impact. While he plans no immediate changes, Silliman has some ideas.
"I will continue to build our undergraduate curriculum in ways to make our students most attractive to graduate programs around the country," Silliman said. "There is a strong spirit among our faculty and students to look at service work nationally and internationally that would provide tremendous learning opportunities. I'd like to challenge our engineering alumni to start building a foundation for endowment funding to help us attract more top-notch faculty with real-life experience, and for student development opportunities."
The School of Engineering and Applied Science celebrated its 75th anniversary in 2009. The School was founded in 1934 when the world was in the throes of The Great Depression. President Franklin D. Roosevelt's promise of a "New Deal" included massive public works projects such as the Hoover Dam hydroelectric project, completed in 1936. In Washington state, widespread interest in hydropower spurred construction of the Grand Coulee Dam in 1933.