Dr. Steve Silliman named a Jefferson Science Fellow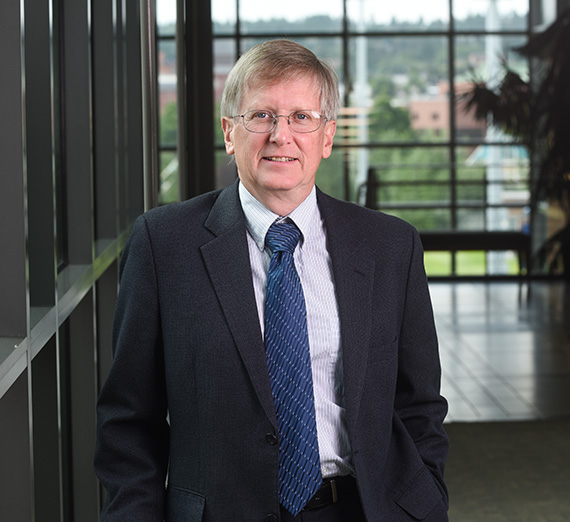 ---
Stephen Silliman, Dean of Gonzaga's School of Engineering and Applied Science, has been selected as one of five Jefferson Science Fellows who will be working with the U.S. Agency for International Development (USAID). Starting mid-August 2018, Silliman will spend 12 months as a senior science advisor in the Global Development Lab within USAID's Center for Development Research in Washington, D.C.
The Global Development Lab serves as a hub for innovation focused on testing new ideas and partnering within USAID and with others to seek innovation in tools and approaches that accelerate the impact of development efforts.
"In my mind, the bottom line in approaching a development effort is not only identifying appropriate new technology, but more importantly, new strategies to apply the technology to help the world's poor," Silliman said. "This is most effectively accomplished through working in close collaboration / partnership with the populations and in-country professionals dedicated to living in and developing the region of interest." He has been passionate about this topic for more than two decades, collaborating with US and international colleagues and students in Benin (West Africa), and other areas around the globe.
Silliman hopes to return to Gonzaga in fall 2019 to work in collaboration with Dr. Joseph Kinsella and the Center for Global Engagement to develop a prototype of an international center for development initiatives. Initially focused on water resources, this center will be based on the philosophy that effective development assistance must be founded on close collaborations among Gonzaga, partner universities in Africa, local government agencies in Africa, and the local populations impacted by that assistance.
This is the 15th year of the Jefferson Science Program, designed and managed by the National Academies of Science, Engineering and Medicine to advise and educate policy makers on global STEM issues.