Director
Brian G. Henning, Ph.D.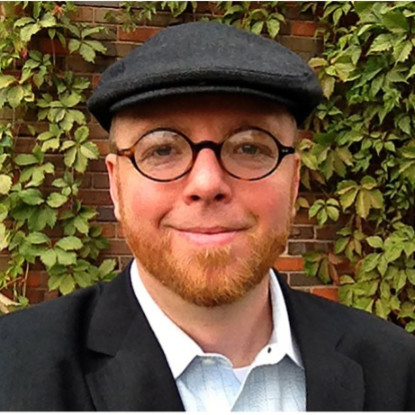 Dr. Henning is Professor of Philosophy and of Environmental Studies at Gonzaga University and is the inaugural director and founder of the Gonzaga Center for Climate, Society, and the Environment. Originally from Boise, Idaho, Dr. Henning joined Gonzaga's faculty in 2008 and is a Professor of Philosophy and Professor of Environmental Studies. He earned a B.A. from Seattle University and an M.A., M.Phil., and Ph.D. from Fordham University. An award-winning author, Dr. Henning has written or edited more than 10 books and 35 articles and chapters, including
Riders in the Storm: Ethics in an Age of Climate Change
(Anselm 2015) and
Climate Change Ethics and the Non-human World
(Routledge 2020). He has delivered more than 150 talks to general and academic audiences in North America, Europe, and Asia.
Professor Henning can be reached at
henning@gonzaga.edu
. For more on his work, visit
https://connect.gonzaga.edu/henning
.
---
Program Coordinator
Karli Honebein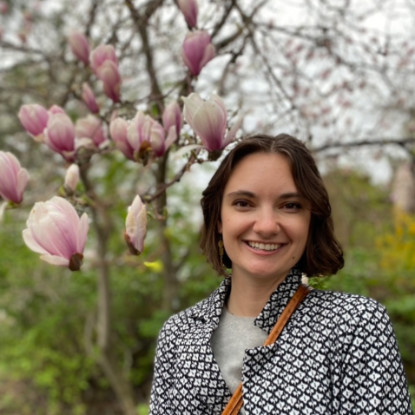 Karli is originally from Reno, Nevada and has lived in Spokane since 2014. She is a Gonzaga University alumna with a BA in Environmental Studies and Biology. Karli has hands-on experience teaching environmental education in the classroom and volunteers regularly in the environmental community. After a brief detour into the corporate world, she is returning to her passion for climate and environmental education. In her free time, Karli likes to go backpacking, skiing, and biking with her husband and their dog, Rosie.


Karli can be reached at
honebein@gonzaga.edu
---
Social Media and Event Support
Laurel Burlingame
Laurel is a Junior at Gonzaga University studying Psychology and Sociology with a minor in Leadership. She is originally from Colorado Springs, CO. She is passionate about exploring the great outdoors and protecting our common home.
---
Climate Project Assistant
Ben Brown
Ben is a senior studying Environmental Studies and Economics with a minor in Sustainable Business. He hopes to pursue further graduate work in Environmental Studies after graduating from Gonzaga. Ben is from Portland, Oregon, and spends his free time running, foraging for mushrooms, and reading.
---
Climate Literacy Fellows
Learn more about the Climate Literacy Fellows program.
Nina Berry
Nina Berry is a senior at Gonzaga University majoring in Environmental Studies and minoring in Sustainable Business and Biology. She likes to spend her free time hiking the Dishman Hills!
Jordan Cruz
Jordan Cruz is a junior Environmental Studies and Spanish majors from Pueblo, Colorado. Her passions are environmental justice and advocacy!
Abby Woodside
Abby is a Sophomore Communications major and Environmental Studies minor here at Gonzaga. She is from Portland, Oregon and in her spare time, either in Portland or Spokane, she enjoys hiking, biking, running, taking pictures, drawing and painting.
Emily Wright
Emily is a senior Environmental Studies and International Relations student with a passion for research. She plans on later completing graduate school so she can continue to research and study in the field of ecology. She also enjoys helping young people get excited about the planet and hopes to pursue a career where she can discuss science with people of all ages for years to come.
---
Affiliated Faculty
John Traynor, Ph.D.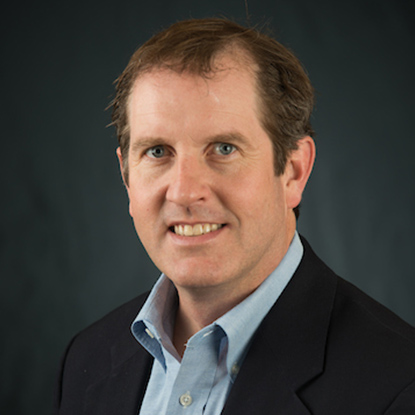 Dr. John Traynor is Associate Professor at Gonzaga University in the Department of Teacher Education where he specializes in the Foundations of Education, Teaching in the Middle School, and Community and Place-Based Education. John received his B.A. from the University of Washington in Political Science, went on to receive his Masters in Teaching in Secondary Social Studies from Seattle University, and finally received his PhD in Culture Studies and Social Thought in Education from Washington State University. Prior to coming to Gonzaga, John taught for nine years as a high school social studies teacher. John's current work involves partnership efforts with local K-12 schools throughout the region. John is an avid outdoorsman with passions for skiing, biking and fly fishing.
John is a key contributor to the Center's
Climate Literacy Project
---
Faculty Advisory Board
The Center's
Faculty Advisory Board
provides support and advice to the Director in advancing the Center's mission and ensuring the Center's alignment with the University mission and strategic priorities.