Director
Brian G. Henning, Ph.D.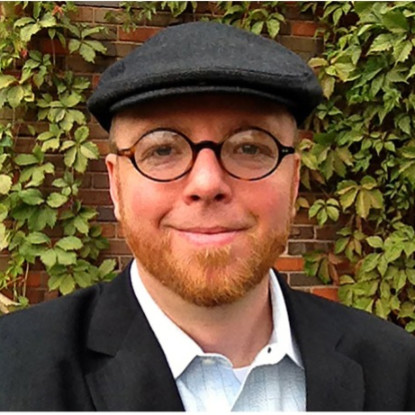 Dr. Henning (he/him/his) is Professor of Philosophy and of Environmental Studies at Gonzaga University and is the inaugural director and founder of the Gonzaga Center for Climate, Society, and the Environment. Originally from Boise, Idaho, Dr. Henning joined Gonzaga's faculty in 2008 and is a Professor of Philosophy and Professor of Environmental Studies. He earned a B.A. from Seattle University and an M.A., M.Phil., and Ph.D. from Fordham University. An award-winning author, Dr. Henning has written or edited more than 10 books and 35 articles and chapters, including
Riders in the Storm: Ethics in an Age of Climate Change
(Anselm 2015) and
Climate Change Ethics and the Non-human World
(Routledge 2020). He has delivered more than 150 talks to general and academic audiences in North America, Europe, and Asia.
Professor Henning can be reached at
henning@gonzaga.edu
. For more on his work, visit
https://connect.gonzaga.edu/henning
.
---
Climate Literacy Program Coordinator
Karli Honebein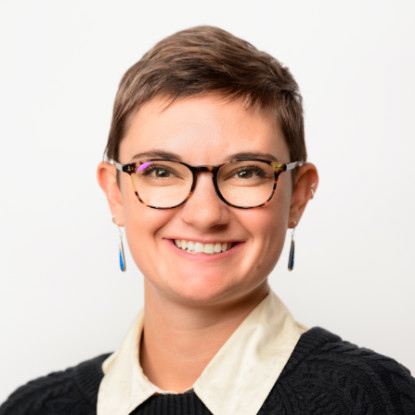 Karli (she/her/hers) is originally from Reno, Nevada and has lived in Spokane since 2014. She is a Gonzaga University alumna with a BA in Environmental Studies and Biology. Karli has hands-on experience teaching environmental education in the classroom and volunteers regularly in the environmental community. After a brief detour into the corporate world, she is returning to her passion for climate and environmental education. In her free time, Karli likes to go backpacking, skiing, and biking with her husband and their dog, Rosie.


Karli can be reached at
honebein@gonzaga.edu
Climate Resilience Program Coordinator
Dante Jester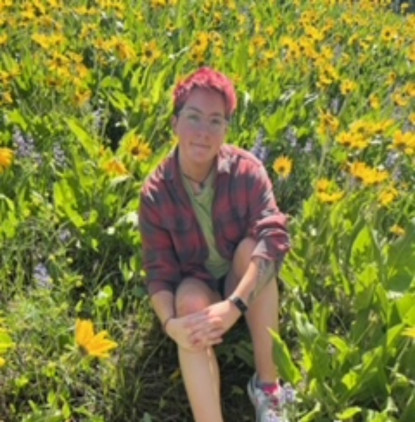 Dante (they/them/theirs) was born and raised in an apple orchard in Orondo, Washington and moved to Spokane in 2015 to attend Whitworth University, where they received degrees in Peace Studies and Environmental Studies. After graduating, Dante spent over two years working in agricultural development in Paraguay. Since returning to the US in 2019, Dante has worn many hats in the Spokane community, including working as manager of a local farm, doing climate justice research for the City, and caring for trees at Finch Arboretum! Now, Dante is on track to graduate with an MS in Climate Change and Development from the University of London in fall of 2023, and they're very excited to be working with Gonzaga to build climate resiliency in the city they love.


Dante can be reached at
jester@gonzaga.edu
---
AmeriCorps Climate Literacy Outreach Specialist
Kali Natarajan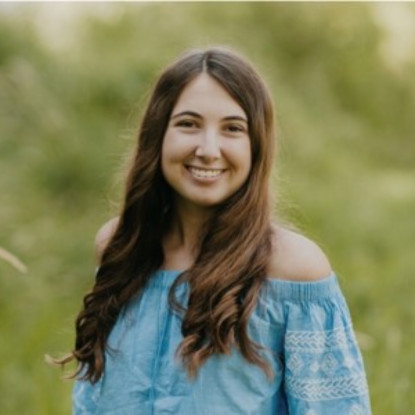 Kali (she/her/hers) recently graduated from Whitman College with a BA in Economics-Environmental Studies and a minor in Anthropology. She is serving through AmeriCorps at Gonzaga's Center for Climate, Society, and the Environment. Kali grew up in Liberty Lake, Washington and is excited to be able to work in the environmental sphere in her hometown area. In her free time, she enjoys hiking with her dog, waterskiing, and gardening.


Kali can be reached at
natarajan@gonzaga.edu
---
CivicSpark Fellow
Dean Pigott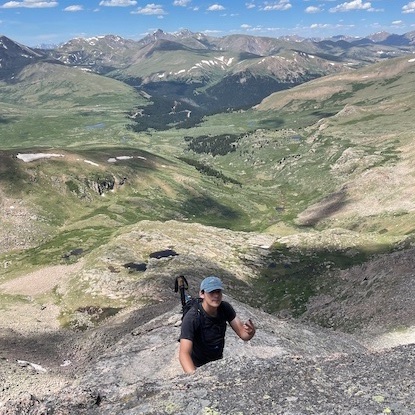 Dean (he/him/his) is a recent graduate from the University of St Andrews where he studied International Relations. Born and raised in Stamford, CT, he is with the Center for Climate, Society, and the Environment as a CivicSpark Fellow working on climate resilience initiatives. In his free time you can find him rock climbing, watching soccer, riding a board, or simply enjoying the outdoors.


---
Event and Communications Assistant
Sidney Ashby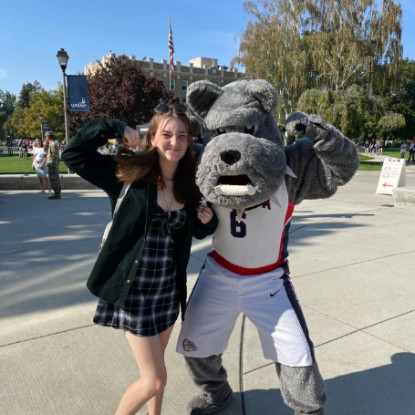 Sidney (she/her/hers) is a sophomore studying Environmental and Political Science with a minor in Film Studies here at Gonzaga. She grew up around the base of the White Tank Mountains in Arizona, where she quickly found her passion for the environment! In her free time, she loves hiking, reading, or watching a good movie.
---
Climate Project Assistants
Olivia Hinds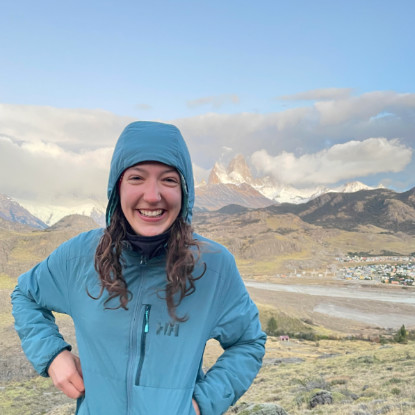 Olivia Hinds (she/her/hers) is a senior at Gonzaga double majoring in Environmental Studies and Biology (concentration in Research). She is minoring in Computer Science, with a specific interest in data analysis. She was raised near Boise, Idaho and enjoys climbing, singing, and skiing. Her experience includes working on a snorkel crew survey team with Idaho Fish and Game, trip leading with Gonzaga Outdoors, researching salamander courtship gland morphology, and being a Wilderness Ranger in the Selway Bitterroot Wilderness Area. She is passionate about science education and bridging the gap between academia and communities in response to climate change impacts.
Logan Kinnard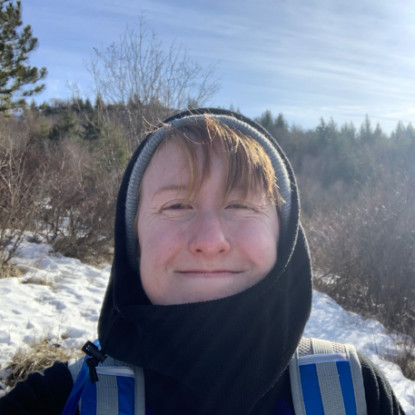 Logan (they/them/theirs) is a senior from Westminster, Colorado and is majoring in Environmental Studies with a minor in Sustainable Business. They just completed a climate education and outreach internship with the National Center for Atmospheric Research and are excited about the opportunity to continue working with the community to address and prepare for the impacts of climate change. In their free time you can find them reading or spending time with their cat, Rigatoni.
Emily Marvin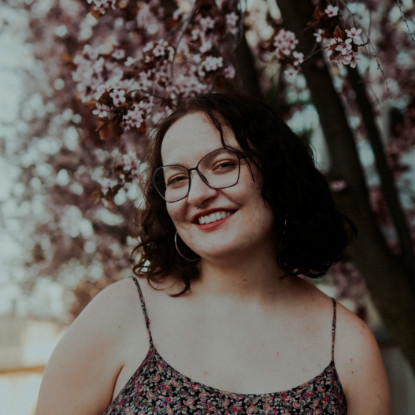 Emily Marvin (any pronouns) recently graduated from Whitworth University, completing a double major in Biology and English (Writing Track) with a minor in Environmental Studies. After completing a year of service at the Northwest Immigrant Rights Project in Seattle for the past 12 months, Emily is thrilled to return to Spokane as an incoming 1L at the Gonzaga University School of Law. Caring about environmental issues from the human rights perspective, Emily seeks to center individuals and communities living on the margins of society, especially Spokane's unsheltered neighbors. In her free time, Emily can be found either on the Spokane River by tube or learning new tricks at the Riverfront Skatepark by board and roller skate.
---
Climate Literacy Fellows
Learn more about the Climate Literacy Fellows program.
John Bergin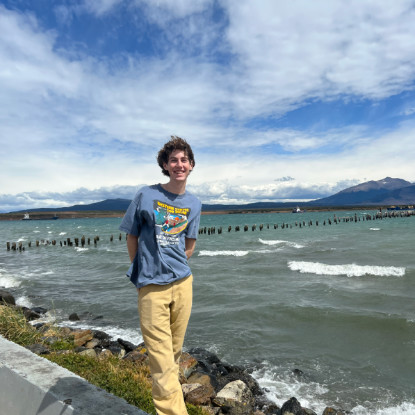 John (he/him/his) is a junior at Gonzaga majoring in Environmental Studies with minors in Sociology and Philosophy. He is originally from Reno, Nevada, and loves music, climbing, cooking, and new places and experiences. John's passion for environmental and climate studies began with his time in the outdoors near Reno, but he is excited to become more involved in the Spokane community through the Fellows program.
Grace Colburn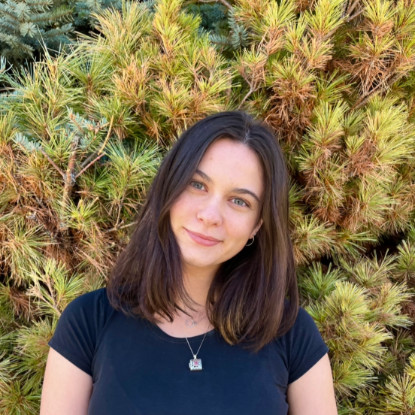 Grace (she/her/hers) is a senior at Gonzaga majoring in International Relations and French and minoring in Art History. She is from Malibu, California, and loves being in the ocean! Grace is passionate about the Spokane community and creating avenues for people to learn about the environment.
Henry Cowles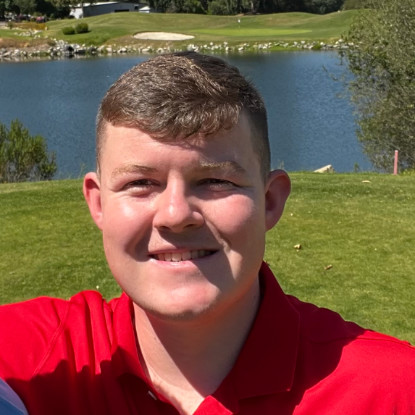 Henry (he/him/his) is a junior at Gonzaga, studying biology and education with hopes to become a school principal someday just like his mother was! He is from Rocklin, California (near Sacramento), and likes to spend his time watching and playing sports, drawing, and playing video games. He is very passionate about teaching and climate change and has experience in the classroom co-teaching middle school life science and coaching basketball!
Holly Fijolek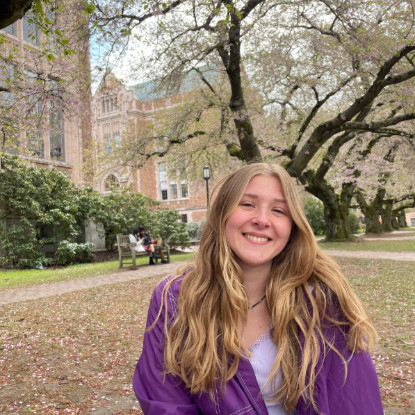 Holly (she/her/hers) is a junior studying Environmental Science. She is from Linden, Michigan and likes to spend her time hiking, picnicking, and playing with her dogs. Holly is passionate about studying the effects of climate change on both human and ecological communities.
Grace Fletcher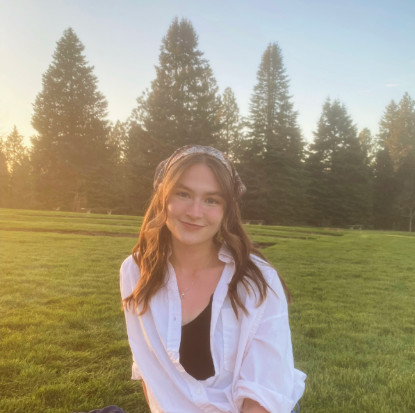 Grace (she/her/hers) is a senior at Gonzaga majoring in Environmental Studies with minors in Sustainable Business and Solidarity & Social Justice. She was raised just outside of Seattle and loves to hike, ski, cook, and hang out with her dog, Charlie. Grace has experience with climate education from her previous work as a Climate Literacy Fellow and is excited about continuing this important work and developing her passion further.
Jordan Kremer
Jordan (she/her/hers) is a junior studying Environmental Science with a minor in History. She is originally from Encinitas, California and spends any free time at the beach, curled up with a book, or baking.
Georgia LaPlante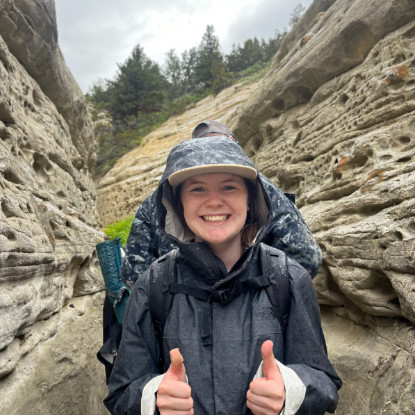 Georgia (she/her/hers) is a sophomore majoring in Environmental Science with a minor in Leadership Studies. She is from Fort Collins, Colorado, and enjoys skiing, camping, concert-going, and exploring new places. She's enthusiastic about environmental protection, wants to take her passion to the next level in the future, and is dedicated to making a difference.
Abby Woodside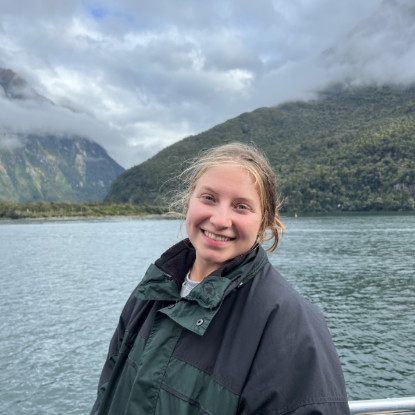 Abby (she/her/hers) is a senior at Gonzaga majoring in Communications and minoring in Environmental Studies and Public Relations. She is from Portland, Oregon and loves experiencing the outdoors through hiking, camping, running and swimming. She wants to help preserve these opportunities in amazing natural places for people coming after her and she is so excited to work towards that as a Climate Fellow.
---
Affiliated Faculty
John Traynor, Ph.D.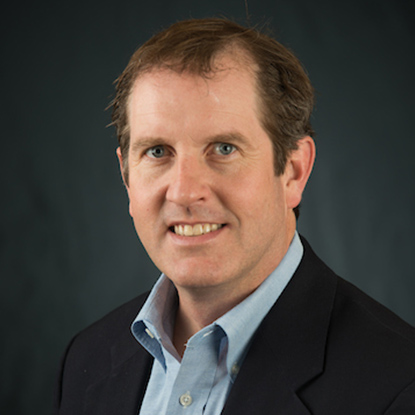 Dr. John Traynor (he/him/his) is Associate Professor at Gonzaga University in the Department of Teacher Education where he specializes in the Foundations of Education, Teaching in the Middle School, and Community and Place-Based Education. John received his B.A. from the University of Washington in Political Science, went on to receive his Masters in Teaching in Secondary Social Studies from Seattle University, and finally received his PhD in Culture Studies and Social Thought in Education from Washington State University. Prior to coming to Gonzaga, John taught for nine years as a high school social studies teacher. John's current work involves partnership efforts with local K-12 schools throughout the region. John is an avid outdoorsman with passions for skiing, biking and fly fishing.
John is a key contributor to the Center's
Climate Literacy Project
Jonas Cox, Ph.D.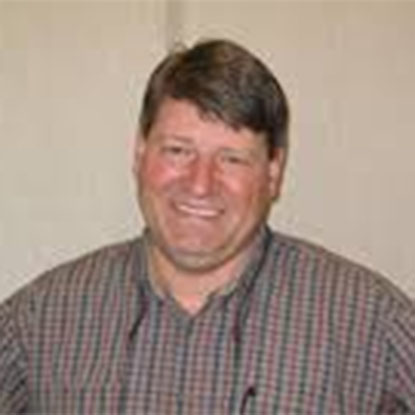 Dr. Jonas Cox (he/him/his) Is a faculty member in the School of Education. He teaches Learning Theory and Epistemology to elementary and secondary teacher candidates. He has been active in environmental education in the state of Washington for years, serving on various boards and he is certified as a trainer in various national environmental education curriculum models.
Jonas is a key contributor to the Center's
Climate Literacy Project
Melinda Howard, Ph.D.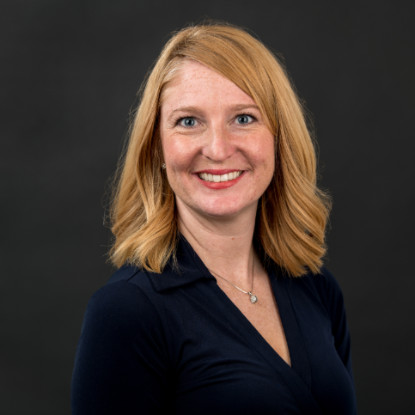 Dr. Melinda Howard (she/her/hers) is a faculty member in the Biology Department. She is interested in how human relationships with the natural world affect scientific literacy, knowledge systems, and values, and how these dynamics play a role in the education of diverse learners. Mindy teaches courses including Human Ecology and Indigenous Science.
Mindy is a key contributor to the Center's
Climate Literacy Project
---
Faculty Advisory Board
The Center's
Faculty Advisory Board
provides support and advice to the Director in advancing the Center's mission and ensuring the Center's alignment with the University mission and strategic priorities.