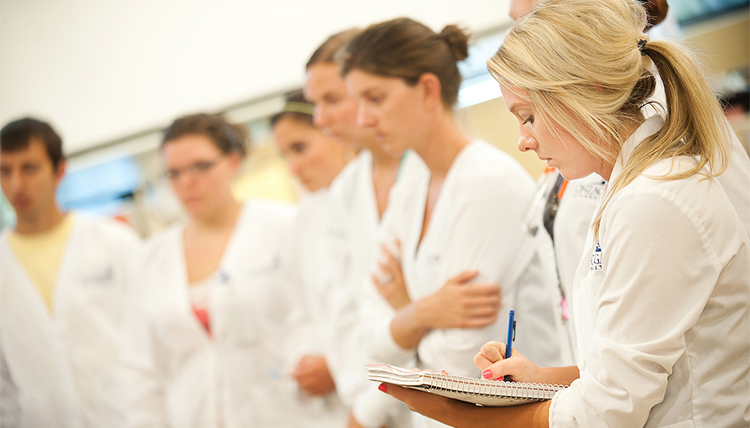 The Bachelor of Science in Nursing (BSN) program is for individuals seeking initial preparation and licensure as a Registered Nurse (RN)
High school students, in the fall of their senior year of study, apply for admission to the nursing program through Gonzaga University's admission process. Once admitted, students will be in the nursing program beginning with the fall semester of their freshman year. Students may request the 8 or 9 semester option for completing a BSN degree.
During their first two years at Gonzaga, students need to maintain a cumulative GPA of 3.0 and achieve a C grade in all of the pre-requisite nursing courses. If a student receives below a 2.0 in any of the pre-requisite courses, the student may retake one pre-requisite course one time only. Continuation to the upper division BSN program is contingent upon successful completion of the first two years of college coursework. After completing the first two years, students will begin nursing major coursework and clinical experiences in a variety of community and healthcare settings. The program also prepares students to take the National Council Licensure Examination (NCLEX) after graduation, a requirement for licensure as a registered nurse.
Note
At this time, we are not accepting applications to nursing from either current Gonzaga students or from transfer students.