Lessons in Leadership From the Art of Dance: A Masterclass with Bruce & Derek Hough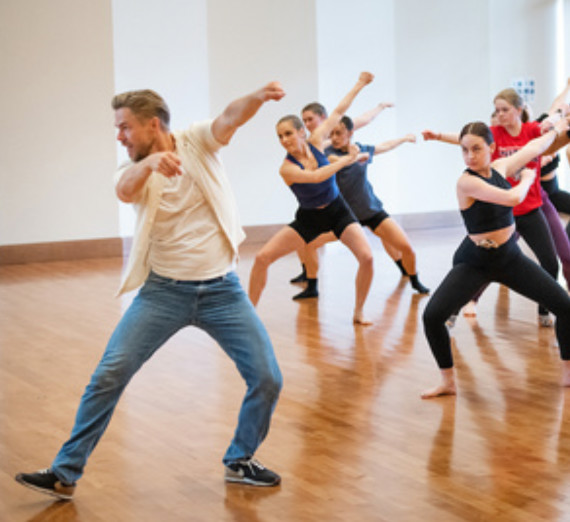 ---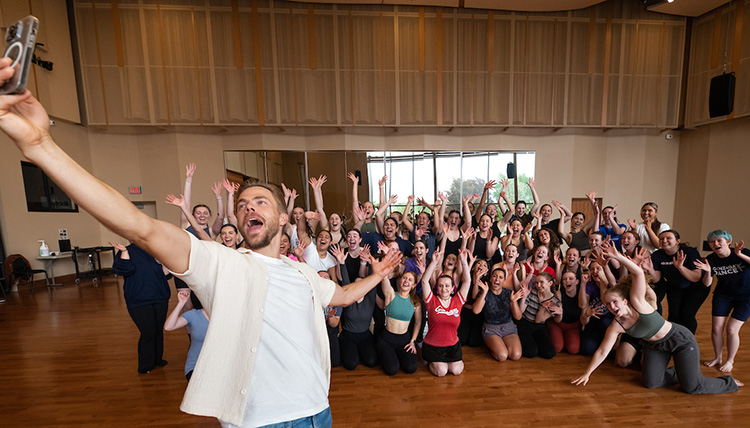 Bruce Hough (ORGL, 2019) and his Emmy award winning son, Derek Hough, paid a visit to Spokane to share their father-son creation, "Lessons in Leadership From the Art of Dance" at the Myrtle Woldson Performing Arts Center. As a School of Leadership Studies alumnus, Bruce spoke to the ways in which Organizational Leadership program teaches students to apply leadership to like, family, and career through the lens of Dance with Derek's help.
The busy May day, just before the end of the semester, started with students at North Central High School. Gonzaga Dancers were ready in Zag apparel to help lead and manage nearly 300 students from schools all over the district, as Derek shared a very relevant message about bullying and taught some dance moves. That afternoon, over 50 Dance Majors and Minors grooved with Derek in a lively Master Class. And that evening, as part of the show with Bruce and Derek Hough, even more students worked behind the scenes, danced on stage, and asked Derek questions about his experience and advice for them as leaders and dancers.
The Houghs engagement was a great opportunity to widen the Gonzaga Dance audience reach, locally and nationally. We are grateful for the generosity of the Houghs as their in-kind donation to make these moments possible were valued at 100K.
This is one of our students most memorable experiences since they've been at Gonzaga with so many calling it the BEST DAY EVER.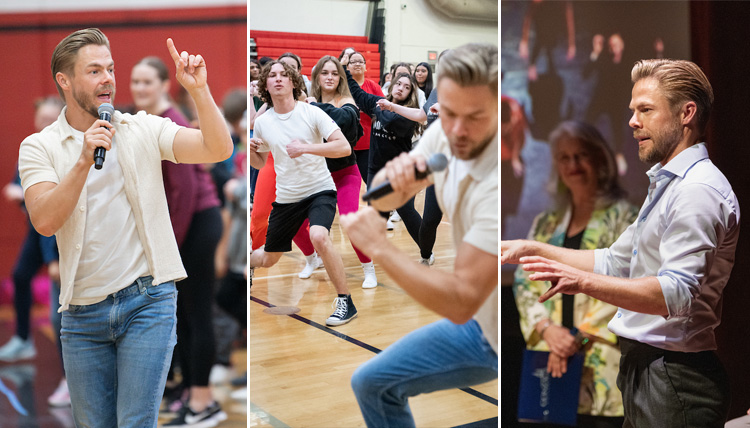 Learn more about the Gonzaga Dance Department's upcoming events.