Gonzaga Dance Program Celebrating 20 Years of Annual Concert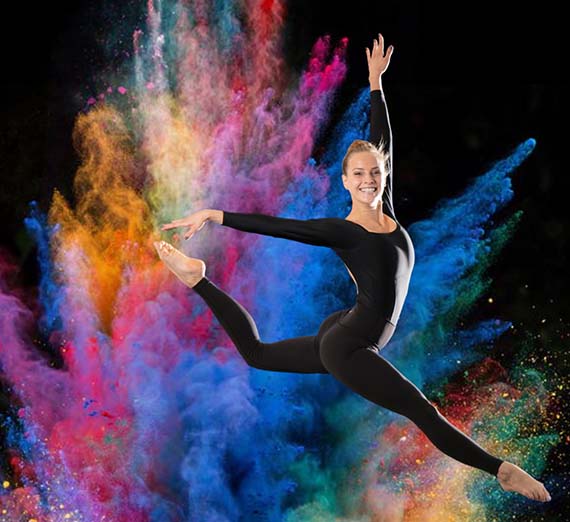 ---
SPOKANE, Wash. – Gonzaga Dance will celebrate 20 years of the Spring Dance Concert on April 22 and 23 with a program featuring ballet, jazz and musical theater.
Students in advanced-level dance classes and the Repertory Dance Companies will perform for an audience that will include ZagDance program youngsters and their families.
Besides Friday's and Saturday's performances at 7:30 p.m. there will be a matinee on Saturday at 2 p.m., all in the Myrtle Woldson Performing Arts Center, 211 E. Desmet Ave.
ZagDancers, fifth-grade students from four Title One schools, were taught by GU students in the Strategies for Dance Instruction course in the fall. The young dancers have been invited back, along with their families, to experience the GU campus and see collegiate dance free of charge.
The Gonzaga Dance program has grown and thrived since its inception in 2000. Alumni and friends will attend the concert to mark the occasion.
The program, part of the Department of Theatre and Dance, is committed to training and developing artists who confront important life issues through engagement with the art form of dance.
General admission tickets can be purchased for $15.00.
---
For more information:
Halle Goodwin, Dance Program Assistant Director
Email: goodwinh@gonzaga.edu
Cell: 509.554.3227