Happy Couples from Gonzaga Magazine Fall '23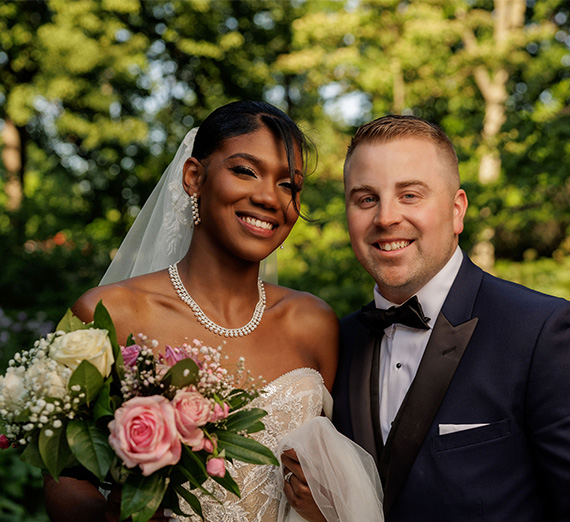 ---
Best wishes to all the happy couples whose announcements appear in the fall 2023 issue of Gonzaga Magazine!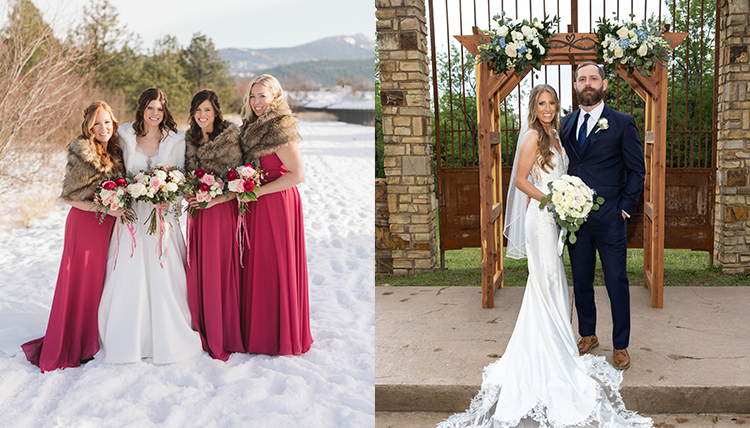 Above left: '09 Jamie Wopschall and Richard Olsen wed in December at the Historic Flight Foundation in Spokane surrounded by many Zags. Jamie is a teacher for Spokane Public Schools and Richard is a lineman in construction.
Above right: '15 Kristina Taylor and James Gately recently married.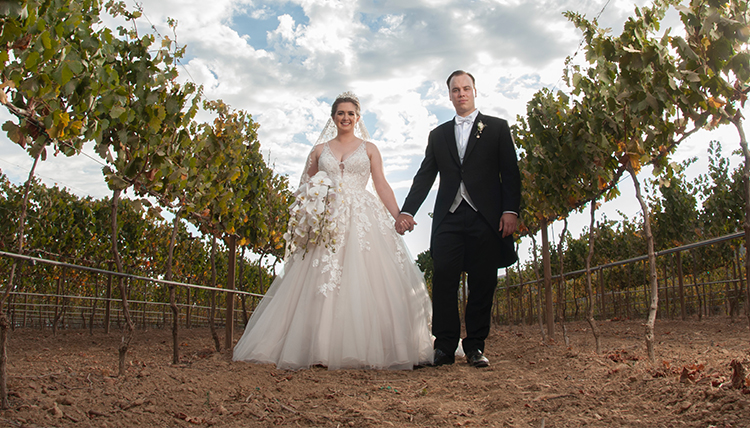 '13 Patrick Spencer-Rios and Lourdes Tames celebrated their wedding at Valle de Guadalupe in Baja California, Mexico.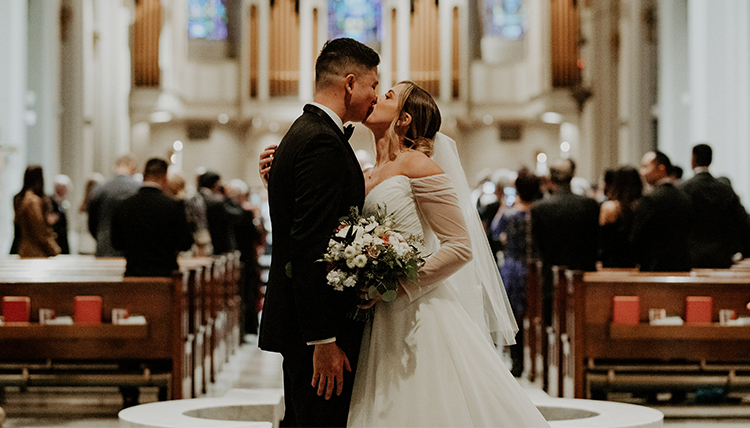 '16 Taryn Smith and '14 Zachary Hanson married at St. James Cathedral in Seattle last October. Taryn is an RN at Loma Linda University Medical Center.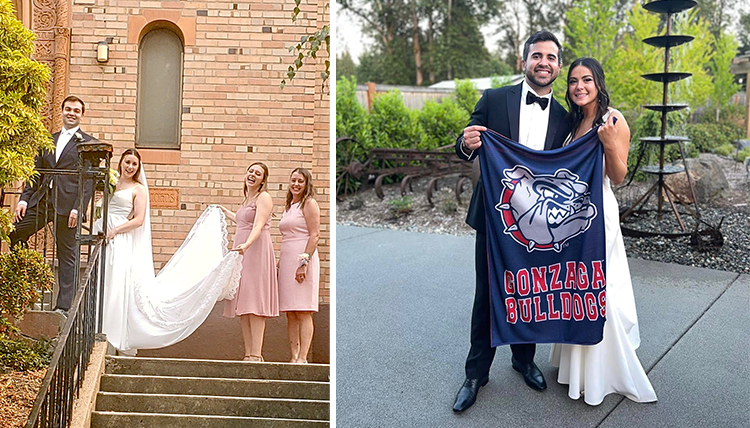 Above left: '16 Katie Burns and '16 Kyle Johnson married at St. John's in Seattle in August 2021. Katie is an occupational therapist and Kyle is a financial adviser.
Above right: '18 Hannah Yount and '18 Gonzalo Del Carpio exchanged vows at Liljebeck Farms in Woodinville, Wash. Hannah is a behavior therapist at Seattle Children's and Gonzalo is a retail success manager at Salsify.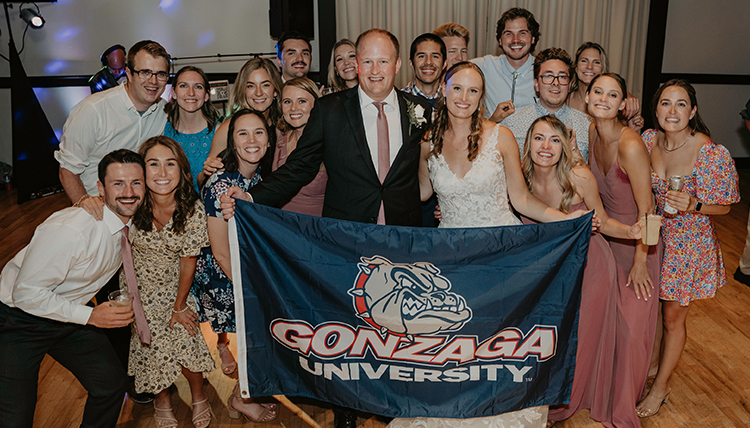 '17 Emily Diedrich and '17 Chris Williamson married in Seattle in August 2022, attended by many members of the class of 2017.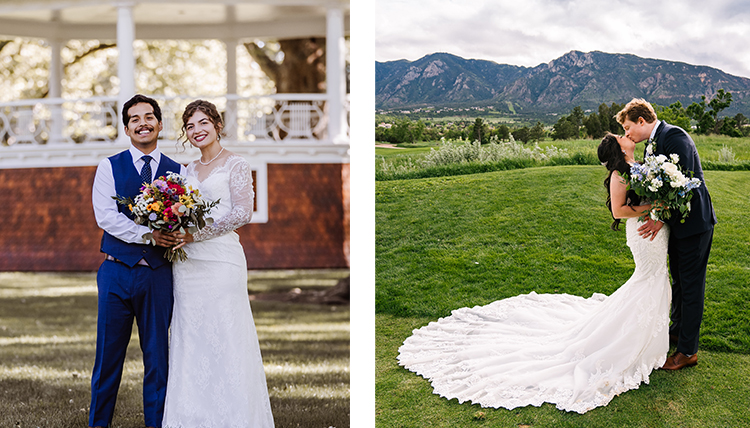 Above left: '21 Rachel Erdman and '22 Cecilio Flores Roque wed at Pioneer Park in Walla Walla, Wash. Rachel is a care coordinator for Senior Services Associates.
Above right: '21 Erica Gonzales and '21 Mathew Kucsak celebrated their wedding. Erica is a medical assistant at an ENT and allergy clinic and Matthew is a test engineer for Gaming Laboratories International.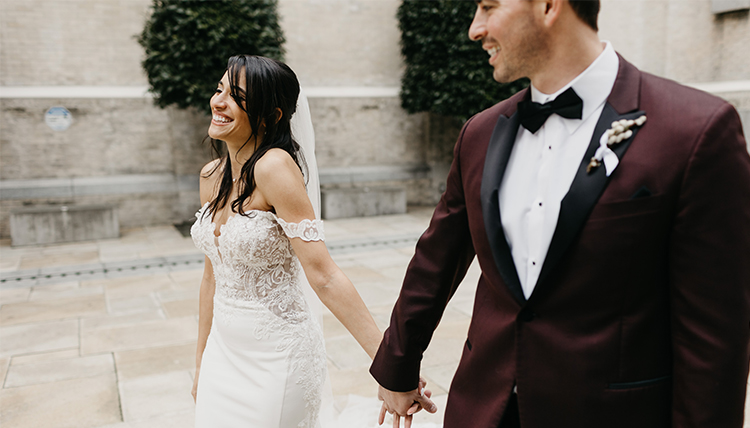 '11 Ilaria Ghattas and Trenton Erker met on the first day of high school at Bellarmine Prep in Tacoma, didn't see one another for 15 years, and then married at St. Mary's Coptic Orthodox Church in Seattle. Ilaria, of Egyptian descent, said the ceremony included an ancient Egyptian hymn for the enthroning of a king and queen. As a global production and program manager at Duolingo, she produces the annual learner's conference, Duocon, a free virtual global event featuring language, learning and technology.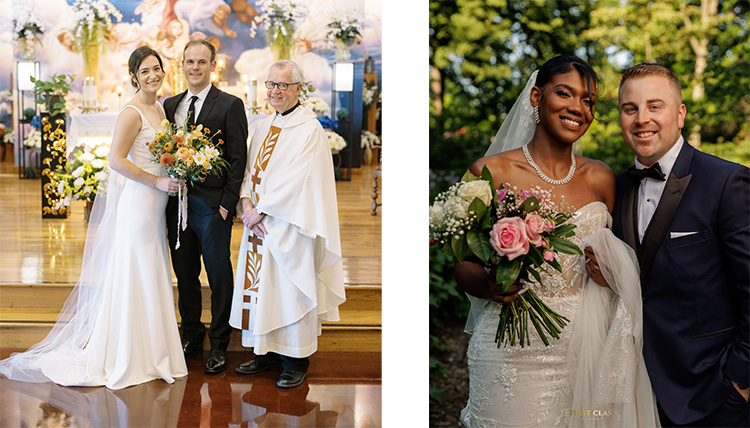 Above left: '16 Gabbie Perko and '15 Greg Esteban met as RAs in 2013. Gabbie is a third-generation Zag. Their officiant was Father Peter Byrne, S.J., who Gabbie says gave "the most beautiful wedding homily I've ever heard." She says even their non-Catholic guests "walked about singing Fr. Byrne's praises."
Above right: '18 M.A. Francois Rene married Marie Evrardine-Berroutte in Montreal, where Francois is entering his sixth season as the women's basketball head coach at Vainer College. Marie played at Bishop's University. Francois also runs a basketball academy providing training services in Quebec and eastern Canada.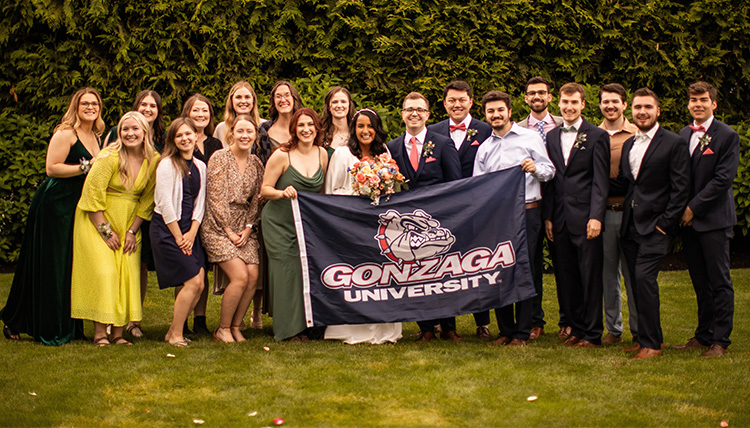 '21 Isha Singh and '21 Josh Madison married in May, surrounded by Zags. Isha is a structural engineer and Josh is a geotechnical engineer.
Not pictured: '18 Cody Miller married Rachael Delamare. Cody is a product marketing manager.
Submit your announcement here: