Ceremonies May 13-14 for 130th Commencement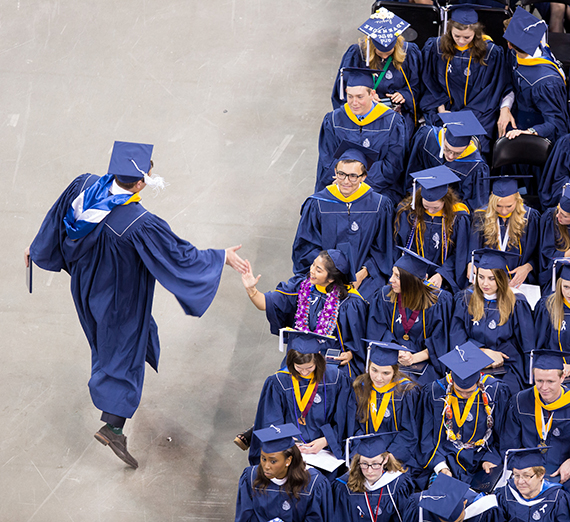 ---
Celebrations will resound across Gonzaga University's campus as the Class of 2023 and their families and guests celebrate the school's 130th Commencement this Mother's Day weekend.
A total of 1,291 undergraduates, 734 graduate and doctoral students and 132 law students are anticipated to receive degrees this year at three Commencement ceremonies.
Class of 2023 Commencement events:
Saturday, May 13
Law School, 9 a.m., McCarthey Athletic Center. The Honorable Salvador Mendoza, Jr., will serve as commencement speaker for the law ceremony. He was nominated by President Barack Obama to serve as the first Latino U.S. District Court judge for the Eastern District of Washington, a role he served in from 2014 to 2022, when he was confirmed to the U.S. Court of Appeals for the Ninth Circuit. Graduating 3rd Year Kacy Tellessen will speak on behalf of students. The Honorable Kathleen O'Connor (retired), an alumna of the Gonzaga University School of Law ('75) will receive the Law Medal. O'Connor was the first full-time female Spokane County Court Commissioner and first female Spokane County Superior Court judge, just two highlights of a long and distinguished career of service. A reception will follow at the Law School.

Graduate School, noon, McCarthey Athletic Center. Janice Ikeda ('17 M.A.), executive director of non-profit community-based organization Vibrant Hawai'i, is the featured speaker and an honorary degree recipient (Doctor of Laws, honoris causa). Ikeda works with native Hawai'ian leaders and citizens to increase access to housing, economics, education, health, community resilience and youth leadership – in pursuit a vision of a Hawai'i that prioritizes and promotes opportunities for native Hawai'ian peoples. Alexander Meyer, receiving his MBA degree, will speak on behalf of students. A reception will follow on the Herak Quad Lawn.

Commencement Mass, 3:30 p.m., McCarthey Athletic Center. Father Tom Lamanna, S.J., will preside, and Father Patrick Baraza is the homilist.


Sunday, May 14
Undergraduates, 9:30 a.m., Spokane Veterans Memorial Arena. Robert "Rob" McCann, a two-time graduate of Gonzaga ('95 M.A., '05 Ph.D.) is the featured speaker as well as the recipient of the DeSmet Medal in recognition of his career of service. He spent several years in the Jesuit Volunteer Corps and worked in 31 countries with Catholic Relief Services, eventually taking over as CEO of Catholic Charities Eastern Washington in 2005. McCann's work providing shelter for individuals and families was vital in the opening of the Gonzaga Family Haven project in 2022. Miguel Acosta Loza, achieving a Bachelor of Arts in international relations and current GSBA president, will speak on behalf of students. Tickets are required for entry, and each attending student is limited to six guests. A reception will follow on the Herak Quad Lawn.

For more information, visit gonzaga.edu/commencement.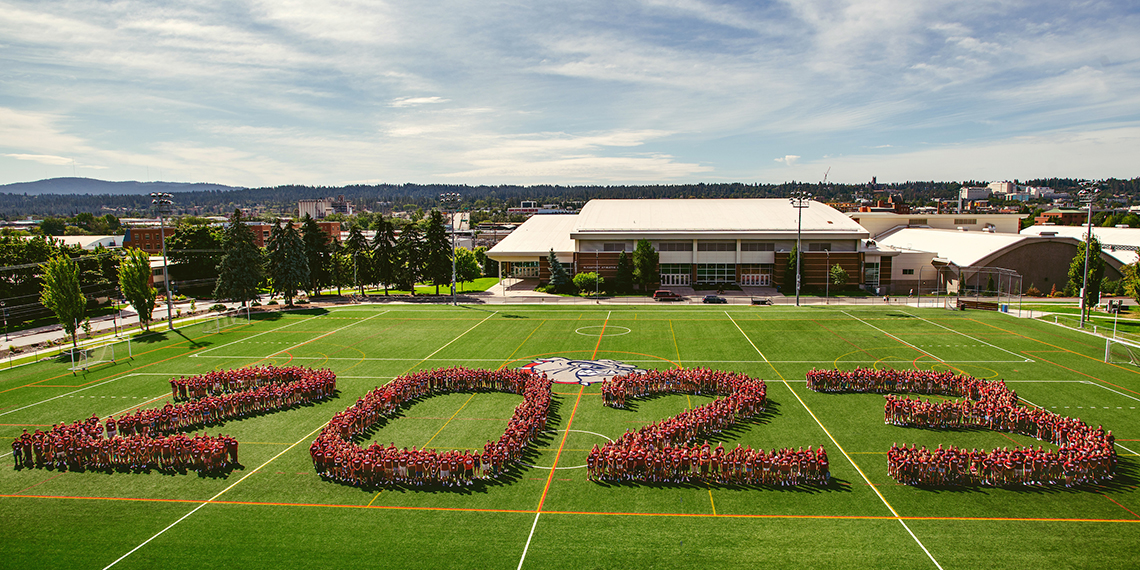 Need all the details on this year's Commencement ceremonies?