Gonzaga Celebrates National Hispanic Heritage Month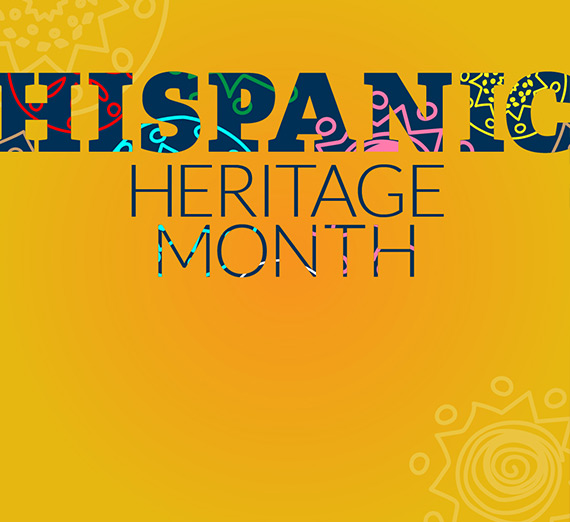 ---
Since 1968 when President Lyndon Baines Johnson declared an "Hispanic Heritage Week," and subsequently when President Ronald Reagan expanded the week into a month by law, the dates between September 15th and October 15th have come to be known as Hispanic Heritage Month. The many cultural events celebrated during this period occur around key dates in the Latin American experience, including independence days like the 15th of September for Costa Rica, Nicaragua, Honduras, and Guatemala and September 16th for México.
Because Latino/a citizens of the United States do not share one comprehensive political or cultural heritage, and because some question the very use of the term "Hispanic," Hispanic Heritage Month means many things to many people. Hispanic Heritage Month also encompasses an official U.S. holiday, Columbus Day, or as some Latino/as term it, "Dia de la Raza," or "day of the people." Contrary to popular belief, "raza" does not mean "race" when used in this title.
The cultural and religious heritage, roots, and political leanings of people of Latin American descent are varied; Hispanic Heritage Month and how we celebrate it at Gonzaga similarly displays such differences.
Some Latino/as are immigrants to the United States while others are several generations resident in the U.S. Others have lived on land that is now part of the United States long before the concept or idea of a national union was formed. In New Mexico, parts of Texas and Colorado, and in Arizona and California, families trace their origins to land they have occupied since 1598. When the United States colonized Mexico's northernmost territories, it brought into its union or nation nearly half a million residents, the majority of whom spoke Spanish and were Catholic. Not all, however, were "Hispanic," or "Spanish." Many were mixed race, mestizos, and had intermarried with indigenous peoples. Some were of African descent. Some were originally Jewish and had converted or been forced to convert for fear about the Inquisition or of not being able to own property if they retained their religious practices. The reality of mixed heritage means that Hispanics or Latino/as today do not look alike or celebrate their cultural traditions in the same way.
Gonzaga University has understood – primarily in an international context, but increasingly in a local one – that Latinx cultures, to deploy a new term which does not privilege one gender over another, are complex and varied. How has it done this, and how will we move forward in the next years to continue to build on Gonzaga's traditions?
Research conducted in Dr. Raymond Rast's history program offers a window into how Gonzaga has traditionally celebrated Hispanic Heritage Month. Before 1968, many events that were labelled as international – plays and performances – highlighted Mexican cuisine or other Latin American foods, dances, or ceremonies.
The first Latino/a graduate of Gonzaga University has yet to be identified, but it is evident that the Civil Rights movements of the 1960s and 1970s had an impact on Gonzaga's educational landscape as the Gonzaga Bulletin reported several international dinners, speakers, and information about the Washington farmworkers and their union activities.
Professors of Spanish played a key role in advancing knowledge about Hispanics. Latin Americanist professors also sought to teach courses with Latin American economic, political, philosophic, cultural, and religious content. Although a full-fledged Ethnic Studies curriculum or department did not exist until 2019, the groundwork for courses about Latinos and Latinas has existed for several decades, and is likely to continue to grow.
Gonzaga Latino/a alumni have also made a significant impact. To name just two, the first Latina-elected U.S. Senator from Nevada, is Catherine Cortez Masto ('90), and Marco Gonzales ('14) is a pitcher for the Seattle Mariners.
What might we look forward to in these next years, and why is there room for optimism in hosting a robust National Hispanic Heritage Month at Gonzaga?
First, the demographics of a young, Latino/a population will play a role because of the nearly 55 million Latino/as in the U.S. today, the majority are younger than twenty years of age. Soon, in California, a state important to Gonzaga's recruitment efforts, the majority of graduating seniors in the public school system will be Hispanic. Similarly, Nevada, Colorado, and Arizona, as well as Texas and New Mexico will outpace the other states in Latino/a residents.
The number of inter-ethnic Hispanics is also growing, as Mexican-origin and Salvadorian marriages in Los Angeles County outpace all other intermarriages. This suggests that more courses about Latino/as in the U.S. will allow all students at Gonzaga to understand the world through the eyes of the largest ethnic minority population of the country, Latino/as or Latinx as many of our students prefer to be called.
Regardless of the term or labels we use, the significance in knowing more about one another, as we discern when we celebrate "Dia de la Raza," on October 12, "Indigenous Heritage Month," in November, or Kwanzaa in December, the commemoration or remembrance allows us to explore events that shape our national consciousness and, we trust, invigorates discussions about what information and knowledge serves our goals for a more inclusive and just society, our cura personalis.
Celebrating National Hispanic Heritage Month
Join us for this year's first Presidential Speaker: Lt. Col. Olga Custodio (Ret.), the first Latina to complete U.S. Air Force undergraduate pilot training, graduating in the top 5% in her class. She will share the essential life insights and perspectives which have allowed her to achieve many firsts in her career. Save the date, October 4 at 7 p.m. at the Myrtle Woldson Performing Arts Center (tickets will be required).
Also, check out the Northwest Museum of Arts and Culture's "Dancing with Life: Mexican Masks" exhibit. Across Mexico, mask-making is an expression of contemporary living culture in which symbols and scripts from pop culture and religious narratives are combined to communicate about spiritual matters, political issues, and community life. The exhibit is guest curated by Pavel Shlossberg, Ph.D., Gonzaga University Tuesdays through Sundays, 10 a.m. to 5 p.m., tickets required.



See other Gonzaga University leadership statements on inclusion.