Sand and Sea in Delft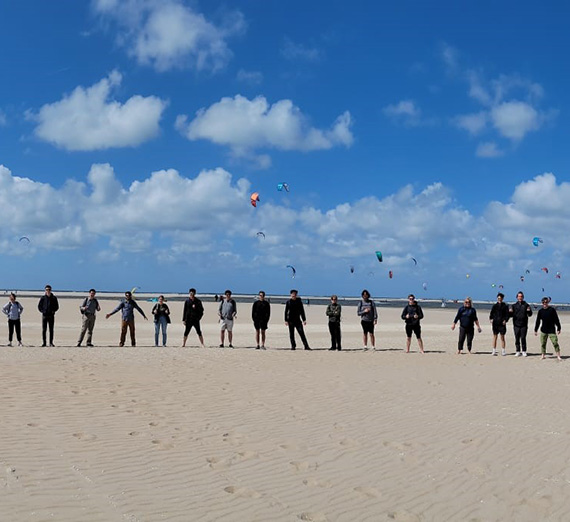 ---
Today, Gonzaga in Delft students had their longest bike ride yet. The cohort biked a 50-kilometer round trip from Delft to see the Maeslant barriers and the "Sand Motor." The
Maeslant barriers
are the largest product of the Delta Works, the famed Dutch water management projects. These barriers protect the southern delta from storm surges. The Sand Motor consists of 31.5 million cubic meters of sand dumped onto a beach near the Hague to reinforce the coastline. The sand is spread along the coast by the wind and the sea.
To pass the time during the long ride, students played music, chatted, and ate cherries from a cherry vending machine! Some of the crew ate lunch on the beach before continuing on to see the Sand Motor. The students are all looking forward to the final weekend of the program as they explore more of Delft and its culture.
See a time-lapse
video
of the student's ride to the Maeslant barriers!
Read more from the Gonzaga in Delft program