Gonzaga Engineering Students Netherlands-bound to Study Sustainable Infrastructure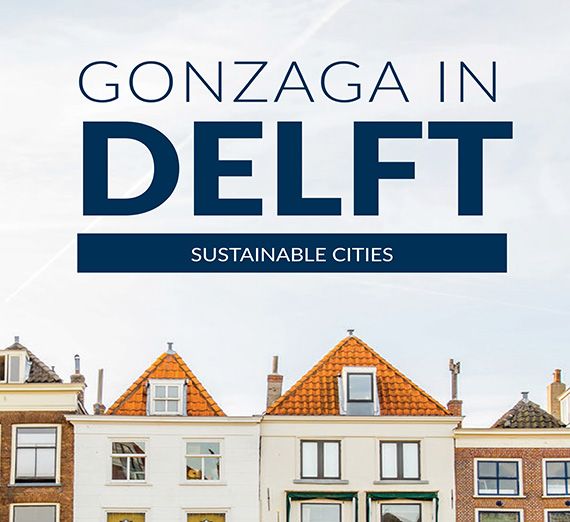 ---
With COVID restrictions lifting, Civil Engineering Chair and Professor Rhonda Young is finalizing plans to take 18 students majoring in civil engineering and engineering management to the Netherlands for three weeks to study sustainable urban infrastructure. She took a similar group of students there in 2019 and the students gained a significant education in urban planning.
"Students will be looking at transportation system design, water management, water and wastewater treatment, food production, and coastal protection infrastructure," Young says.
Students will meet with engineers and planners, as well as conduct field experiments to understand the principles and approaches the Dutch engineers use for designing and operating infrastructure.
"The Netherlands is known for being on the forefront of sustainability and climate adaptation," Young says. "Delft, specifically, was picked as a location near many of the sites of interest (agricultural district, rivers and coastal protection, 10 minutes by train to The Hague and Rotterdam), as well as being the home of Delft University of Technology (TU Delft), one of the top 10 engineering universities in the world and a major innovator in the development of sustainable engineering practices and products."
The work the students do is being linked to the City of Spokane's Sustainability Action Plan and students will report back to City of Spokane decision-makers about what they learn. Students will focus not just on the technical aspects of sustainable infrastructure but will consider the social and political differences between Netherlands and the United States, as well.
The crew takes off May 11 and returns to the U.S. June 1.
Read more from the Gonzaga in Delft program