'Neil Berg's 50 Years of Rock and Roll' coming to Gonzaga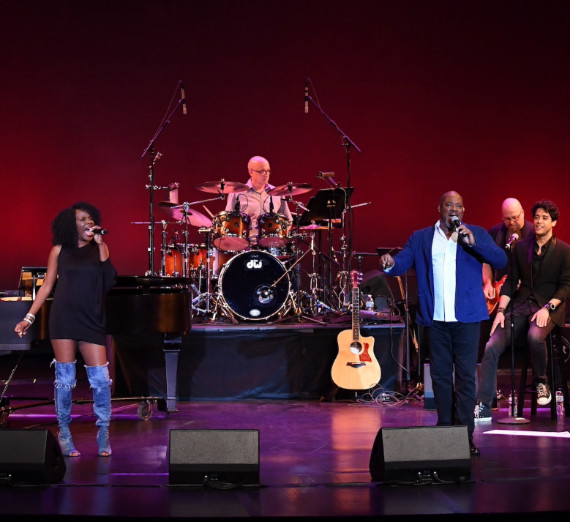 ---
SPOKANE, Wash. – "Neil Berg's 50 Years of Rock and Roll," with music industry artists taking the audience from the birth of rock music to its glory years, is coming to Gonzaga University's Myrtle Woldson Performing Arts Center on Thursday, May 12, at 7:30 p.m.
Berg, an award-winning lyricist and composer, first created "100 Years of Broadway" as a cumulative performance of musical theater hits and history over the last century. Because of his experience and passion in rock, he followed with the current show. Both have been successful national touring concerts over the last 15 years.
Performers will pay tribute to groups and performers such as Elvis Presley, The Beatles, Aretha Franklin, Janis Joplin, Woodstock, Led Zeppelin, Elton John, Bruce Springsteen and Fleetwood Mac.
Besides twists and turns over the 50-year history of rock music, the storytelling performance will include often-unknown stories about rock 'n' roll that changed popular music forever.
For this show, the finale in the Woldson Center's "Season in the Spotlight" series, tickets start at $29. More information can be found at gonzaga.edu/ticketcenter.
Check out past and upcoming performances at the Myrtle Woldson Performing Arts Center.