Gonzaga's 'Season in the Spotlight' brings array of performers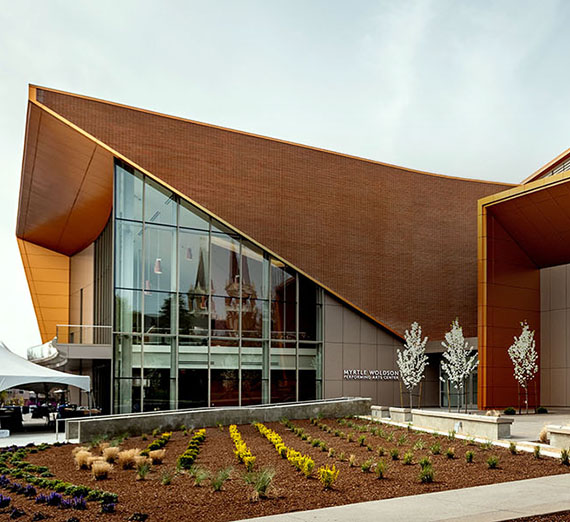 ---
SPOKANE, Wash. – Gonzaga University plans to present five guest performances from February to May for its "Season in the Spotlight" series, offering Asian dance, a saxophone quartet, a Latin Grammy nominee, legendary pop-jazz great Mel Torme's son and a listen to 50 years of rock 'n' roll.
The first show at the Myrtle Woldson Performing Arts Center, 211 E. Desmet Ave., will be February 10 when the Nai-Ni Chen Dance Company performs a dance just nine days after the beginning of the Lunar New Year. A combination of Asian heritage, multimedia performance and American dance, it celebrates the Year of the Water Tiger and is perfect for families.
On February 17, Munich's Arcis Saxophone Quartet will offer a concert suitable for all ages. Performing a rare form of chamber music, the group's idea to come together followed casual conversation at a Christmas party in 2009 while studying at the University of Music and Performing Arts Munich. One thing led to another, and their concerts became more frequent and larger while their repertoire grew more ambitious.
2020 Latin Grammy nominee Gina Chavez will take audience members on a journey through Latin and American culture on March 4. An American bilingual Latin-folk singer, Chavez has been performing since 2004 and released her first recording in 2007. She is a 12-time Austin Music Award winner, including 2019 Female Vocalist of the Year and 2015 Austin Musician of the Year, and has been featured on NPR's "All Things Considered."
On March 25, singer James Torme will offer a concert that will appeal to audiences young and old, combining old-school jazz influences with new American twists on jazz and pop. If the name sounds familiar, yes, the Los Angeles-based vocalist is the son of pop-jazz great Mel Torme, "The Velvet Fog."
Capping the series will be Neil Berg's concert, "50 Years of Rock & Roll," exploring iconic rock history and performance through the decades on Broadway and in popular culture. Many tributes to popular rock artists will be featured in the May 12 show.
Information on Covid-19 protections and requirements, ticket prices and more about the shows can be found at the Myrtle Woldson Performing Arts Center ticket website.
All of the shows begin at 7:30 p.m.