Christian Supremacism and the Religion Clauses Focus of Douglas Lecture Thursday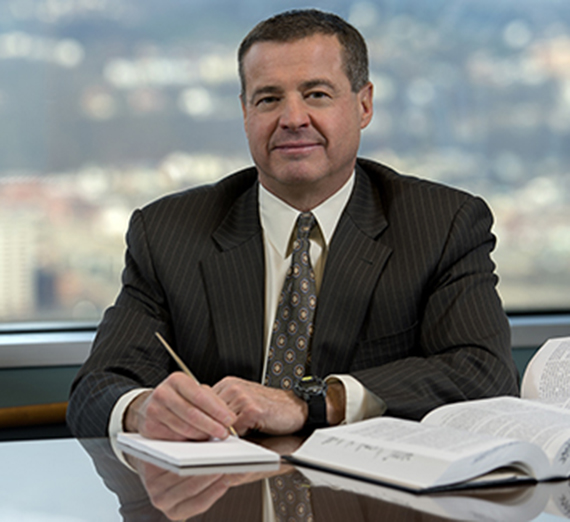 ---
Justice David Wecht of the Pennsylvania Supreme Court will give the annual William O. Douglas lecture Thursday at the Gonzaga School of Law. His lecture will examine Kennedy vs. Bremerton among other cases that involve religious free speech.
Wecht was born in Baltimore, Maryland, and raised in Pittsburgh, Pennsylvania. He grew up in Pittsburgh's Squirrel Hill section of town, and attended Shady Side Academy, where he played football and lacrosse.
A 1984 Summa Cum Laude, Phi Beta Kappa graduate of Yale, Wecht was a National Merit Scholar and earned Yale College Distinction in both history and political science. At the Yale Law School, Justice Wecht was selected as Notes Editor of the Yale Law Journal, and editor of both the Yale Law & Policy Review and the Yale Journal of International Law.
A frequent lecturer to bench, bar, and community groups throughout Pennsylvania and in several other states, Wecht also has served for many years on the faculties of the Duquesne University School of Law and the University of Pittsburgh. He is a visiting professor at the Radzyner Law School of Reichman University, Herzliya, Israel, and has lectured at universities and institutes in Shanghai, Xian, and Rugao, China.
Wecht was elected to a 10-year term on the Supreme Court of Pennsylvania in November 2015 and began his service as a Supreme Court Justice in January 2016. Prior to joining the Supreme Court, Wecht served as a judge of the Superior Court of Pennsylvania from January 2012 to January 2016, and as a judge on the Court of Common Pleas for Pennsylvania's Fifth Judicial District from February 2003 to January 2012. From January 2009 to January 2011, Wecht served by appointment of the Supreme Court of Pennsylvania as administrative judge of the Fifth Judicial District's Family Division.
Wecht's lecture is open to the public on Thursday, Nov. 10th, from 5-6 p.m. at the Gonzaga School of Law School Barbieri Courtroom.