Famed Civil Rights Scholar Kimberlé Crenshaw Speaks Feb. 28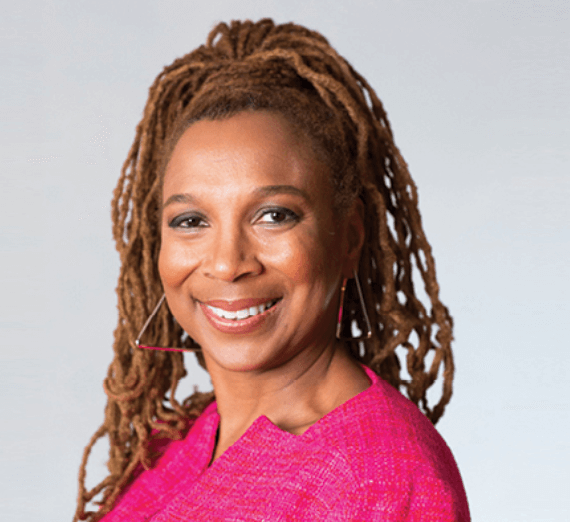 ---
SPOKANE, Wash. — Famed legal scholar Kimberlé Crenshaw will speak about her new book, "On Intersectionality: Essential Writings" (2019), at 7 p.m., Thursday, Feb. 28 in the Hemmingson Center Ballroom at Gonzaga University. All tickets for the public event have been distributed.
Crenshaw is a major scholar in race and the law, feminist legal theory, and critical race theory. She is best known for having coined the term and theorized the concept of intersectionality to describe instances where people experience simultaneous prejudices based on race, gender, and other identities. Her 2016 TED Talk on the urgency of intersectionality in American society, and the importance of speaking up on the topic of prejudice, has been viewed more than 1.2 million times.
Crenshaw's theory of intersectionality focuses on how the law responds to overlapping issues of social discrimination. The particular challenge created by the law is that it often looks at social identities separately. For example, women of color often experience both gender and racial discrimination in areas such as employment, yet the legal regime is designed to respond to one or the other, not both. Crenshaw's intersectionality approach has been crucial in various interdisciplinary studies that work to identify and promote new ways of thinking about how best to address these concerns.
Crenshaw has used the theory of intersectionality in connection with her experience as part of the 1991 legal team for Anita Hill, who accused then-U.S. Supreme Court nominee Clarence Thomas of sexual harassment. The case pitted two factions expressing contrasting views: white feminists supporting Hill and members of the African American community supporting Clarence Thomas. The two lines of argument focused on violence against women on the one hand, and on the opportunity for an African American man to serve on the U.S. Supreme Court for only the second time in history on the other.
Anita Hill's case underscores the perspective that the fight against sexual violence has always been part of the anti-racist struggle. As stated by Crenshaw in 2017, "sexual harassment has been a condition of black women's lives since (slavery), black women were the first plaintiffs in sexual harassment cases, and the legal theory that was built on (black women's) experiences has become the legal cases of sexual harassment (of the contemporary moment)."
Crenshaw's teaching specializes in race and gender issues. She holds faculty appointments at both Columbia University and UCLA law schools. Crenshaw is the founder of Columbia Law School's Center for Intersectionality and Social Policy Studies and the African American Policy Forum, and serves as president of the Berlin-based Center for Intersectional Justice.
This lecture is presented by the Center for Civil and Human Rights at Gonzaga Law School, GU's Office of Diversity and Inclusion, and Gonzaga's Center for Public Humanities.
For more event information, contact Professor Jason Gillmer, director of the Center for Civil and Human Rights, at gillmer@gonzaga.edu, (509) 313- 3750. Media may contact Mary Joan Hahn, community and public relations director at Gonzaga, hahn@gonzaga.edu, (303) 313-6095.