Women Supporting Women: A Leadership Imperative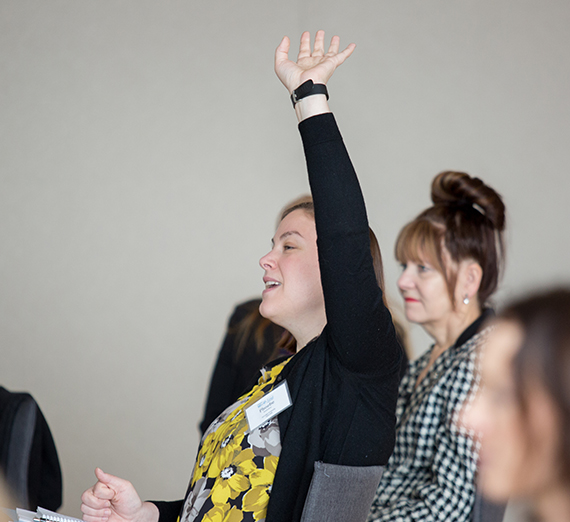 ---
It was a Friday night gathering, and among the attendees were 19 students enrolled in the Certificate in Women's Leadership through the Gonzaga School of Leadership Studies. It was appropriate that the location for the festivity was First Avenue Coffee, a woman-owned business spin-off from Roast House, both of which aim to support women coffee growers through fair-trade partnerships. Participants from California, the Midwest and across Washington marveled at the carefully selected features and purposes of the 12-week-old coffee shop. They were celebrating the completion of the first day of their on-campus immersion at Gonzaga and the chance to be together as a cohort.
The immersion weekend is part of the three-month, non-degree course designed for professionals who wish to develop skills and practices for advancing women in the workplace. Rachelle Strawther, one of the two organizers and instructors, emphasized the goal of learning how to accompany other women on their leadership journey. It is about walking alongside women, she said, not pushing or pulling them into leadership.
After networking and appetizers, the women gathered around to hear shop owner, Deb Di Bernardo, tell her story. It is a story of helping other women succeed, a story of ethically sourced coffee, and a story of a growing city. Deb prioritizes sourcing coffee from women farmers around the world and pays a premium price for it. It is about changing the world for these women. She asked, "Who else can we change the world for?"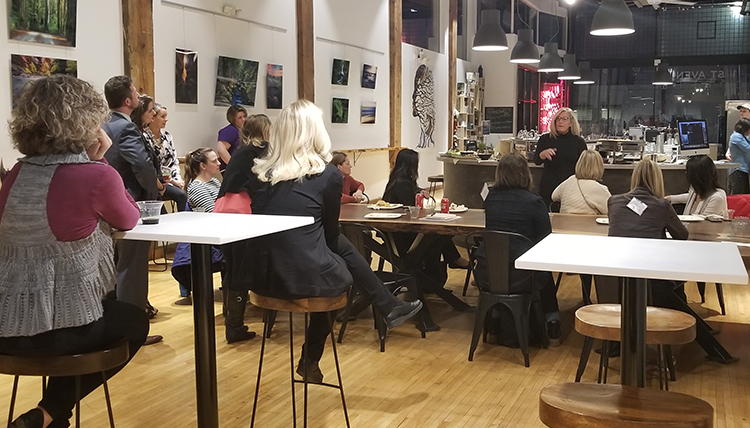 In the shared spirit of the event and the Certificate program, it is all about paving the way for the next women leaders the world will have. Student and Spokane resident, Roxanne Griffiths, resonated with the mission of the program. She is moving into supervisory roles at her organization and is excited to use what she has learned so far to support these next women leaders. She talked of her daughter, a strong young woman, who will be a leader someday. This program is for women like her.
Echoing Michelle Obama, co-organizer and co-instructor Sherri Lynch closed the event saying, it is about holding the door open for those who go behind you.
The next session starts in January; more information can be found here.
- By Kinzie Farmer ('19)