Antiquity and Modernity Blend in "A Midsummer Night's Dream"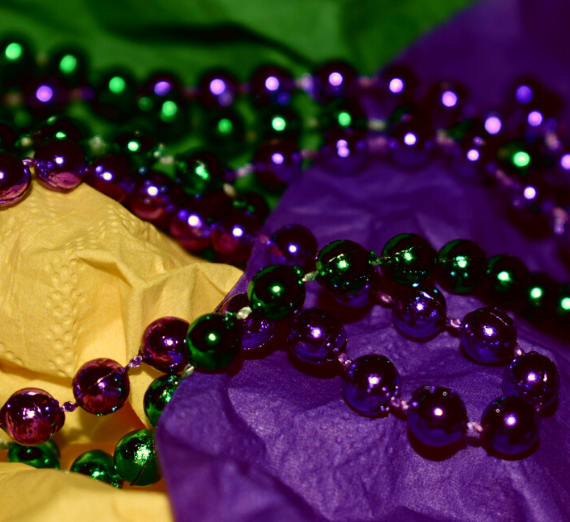 ---
Gonzaga University's Fall 2022 Theatre mainstage production is William Shakespeare's "A Midsummer Night's Dream." But it's a version of the Bard's twist-filled, fairy-laden comedy classic that you've never seen before.
While love is still at the center of this comedy, the action takes place in the early morning hours after Mardi Gras festivities in the Big Easy.
"New Orleans is one of those destinations where people often go to shake off their inhibitions and the restrictions of everyday society, and to celebrate – on a very fundamental level – what it means to be human," explains director Blake Edwards of the setting shift from ancient Athens to modern New Orleans.
For Edwards, this is his first theatrical endeavor since arriving to teach at Gonzaga. And he has a distinct vision for the production.
"As a director, I am striving to help our cast and crew create a festive, celebratory atmosphere, and not just in the theater space – in the lobby as well, and even outside the theater. We are aiming to create a work that transcends the boundaries of the stage. Or, in slightly less pretentious terms: we are throwing a party. And you are invited."
Performances are November 4-5 at 7:30 p.m., November 6 at 2 p.m., and November 10-12 at 7:30 p.m. They will take place in the Harry and Colleen Magnuson Theatre located at the East Entrance of College Hall, 502 E Boone Ave. in Spokane.
Tickets are $10 for Gonzaga students, $12 for Gonzaga faculty, staff and alumni, and $15 general admission. They can be purchased
online
, by visiting the Myrtle Woldson Performing Arts Center Box Office (211 E DeSmet Ave.), or by calling 509-313-2787. Tickets will be sold at the door, but are not guaranteed in the event that a performance sells out.