Senior Spotlight: Acting, Directing and Writing - What more will Morehouse do?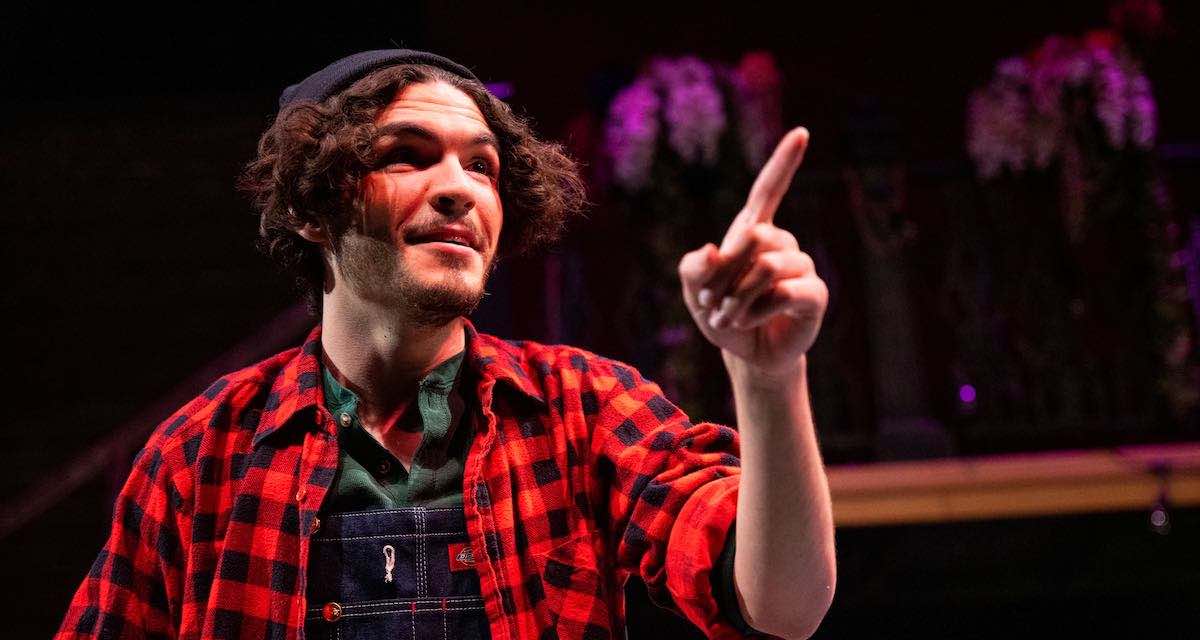 This article is part of our Senior Stories series, in which we highlight GU students throughout the year.
Name: Sam Morehouse

Studies: English with a concentration in writing, minor in film studies and theater

Hometown: Spokane

Sam Morehouse is a theater kid. He is a council member on GUTS (Gonzaga's improv group), a director for Boone Street Hooligans (Gonzaga's sketch comedy troupe), and the vice president of Gonzaga's Theater Council, a student body that works with the theater department to increase student leadership. He has acted in several of Gonzaga's productions, including A Midsummer Night's Dream and A Bright Room Called Day. Even his favorite Gonzaga memory, the support, kindness and happiness that came from the close-knit cast in A Bright Room Called Day, is from within the theater department.

But Morehouse is also a film director, a writer, a comedian, a member of the President's List, a video editor and can hold a brief conversation in Italian. He is a senior of many talents.

These skills uncovered themselves early in Morehouse's life as he was writing scripts, creating characters and starring in self-directed plays as early as third grade. Around this time, he claimed he would beat Ben Affleck to become the youngest person to win an Oscar for best original screenplay (the age to beat is 25).

In Steven Spielberg fashion, Morehouse began making movies with his friends in middle school. This transition from writing scripts to directing films came naturally to Morehouse as he admires "the way that film makes writing tangible" and accessible to a wide audience.

His passion for writing only grew during his time at Gonzaga. One assignment from acting and directing classes required Morehouse to write a play analysis, creating a world around the existing elements of the work.

Morehouse would ask himself: "Where are we? What time of year is it? How does that influence what the characters are wearing or how they are acting?" These exercises allow him to create layers to his writing and to understand the interconnectedness between the various aspects of filmmaking and theatrical productions.

For his senior writing concentration project, Morehouse is putting these skills to use by writing a script. But that isn't all. He is also editing his second feature-length film titled The Pizza Guys, which he cowrote with Michael Finch ('22). Morehouse and his crew shot the comedy over two and a half weeks last July.

The Pizza Guys, which is about two people taking a road trip from Spokane to L.A. to get to the fictional Al Capone's Pizza Wonderland before it closes indefinitely, is a big turnaround from Morehouse's feature-length debut, a horror film titled Tremuloid. The Deer Park-set film spent time in the film festival circuit, showing at AltFF: Alternative Film Festival and the Toronto Film and Script Awards, among others.

No surprise, Morehouse plans to apply to film schools for MFA programs and hopes to work professionally with movies, whether that be acting, directing, editing or writing.

He has four years to beat Ben Affleck but understands that this is not the only measure of success for himself. Rather, he wants "to make something that someone is affected by, moved by, touched by in some way."
Find more great senior stories!
Academics
Arts & Culture
Student Life
College of Arts & Sciences
Theatre Arts
English