Many Ways Zags Say "I Do"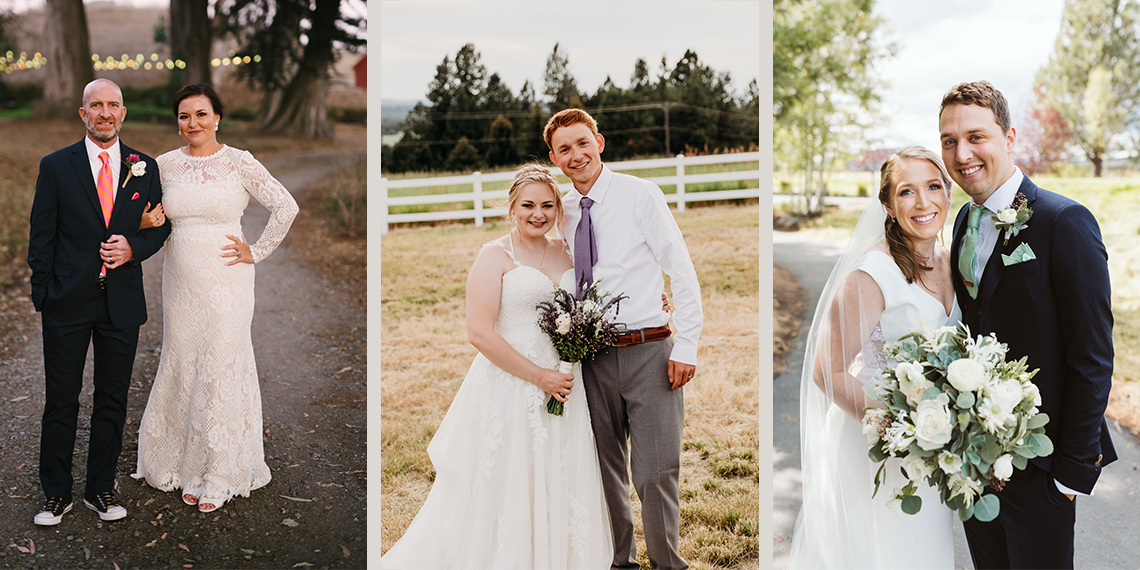 '98 Shelley McCormack and '98 Chris Kerr married in an intimate gathering at a farm in West Marin, Calif.
'18 Jordyn McKenna and '18 Joshua Andrade met in high school and were brought closer by their time shared abroad in Florence. They married near Immaculate Heart Retreat Center in Spokane.
'14 Laura Pflug and '14 John Strub celebrated their wedding in an intimate ceremony shared with five other Zags in Sunriver, Ore.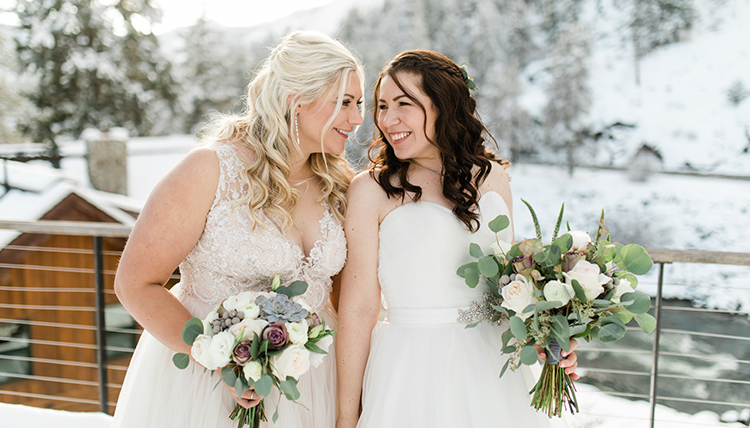 '08 Ellen Caletti and '08 Jessica Joyce married with three other Zags in attendance.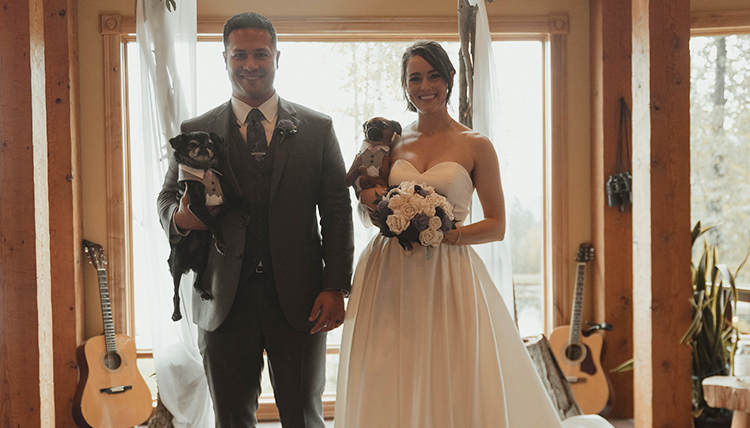 '12, '13 M.A. Rosalyn Langer married John Rossi in Sandpoint, Idaho, joined by their closest friends and their dogs, Max and Steve.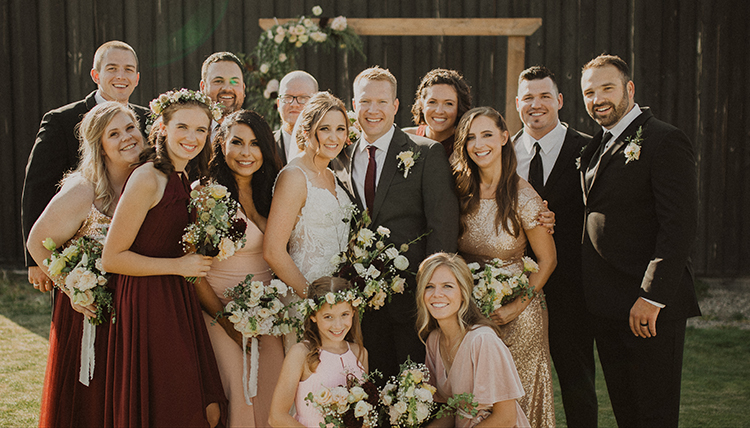 '15 Sarai Salmonsen and '09Andrew Libsack married in an outdoor celebration in Montana. Sarai is an adjunct faculty member in the School of Nursing.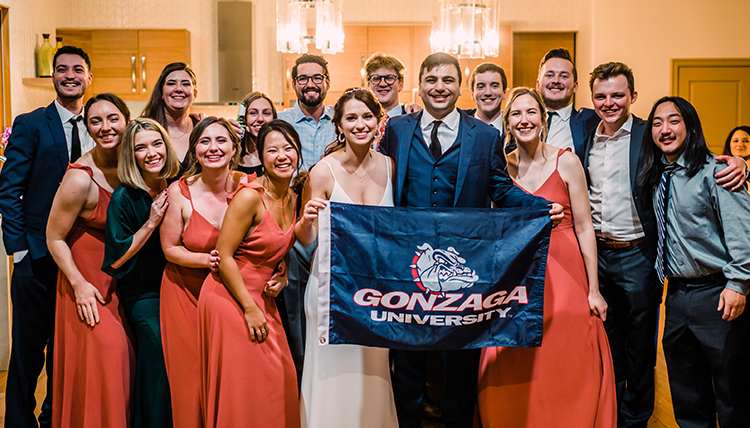 '16 Alicia Hansen and '16 Christian Jacobs married at St. Patrick Church in Tacoma, Wash.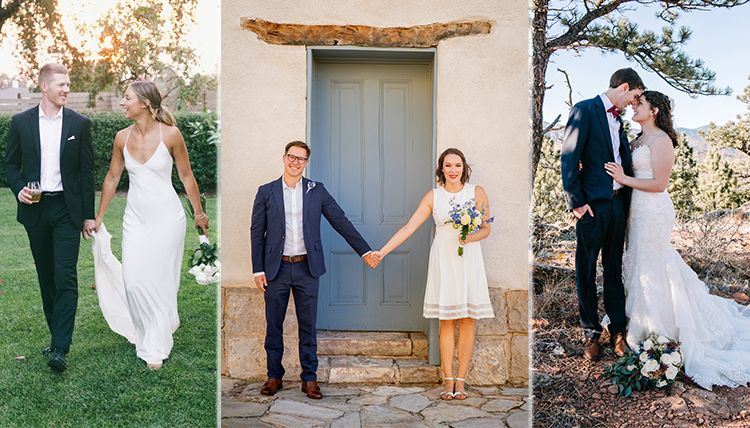 '16 Megan Nonella and '16 Ian Laimbeer (above left) met in Paris during Gonzaga in Florence, where they were assigned to the same family for English for Pasta. Their first photo taken together was six years before their wedding day.
'10 Andrea "Andie" Logue married Michael Fehser (above center) in a small, socially distant ceremony held in Tucson, Ariz.
'19 Laura McConahy and '19 Andrew Zenoni (above right) celebrated their wedding and were joined by six other Zags.
A Belated Congrats
'89 Joe McDermott
married Michael Culpepper at St. Paul's Episcopal Church, Seattle, in 2013. Joe submitted the news but says he never saw it – or other same-sex marriage announcements – in the magazine. After reading a note in the Spring '21 issue of Gonzaga Magazine affirming that the University is supportive of the LGBTQ community, Joe submitted his announcement again.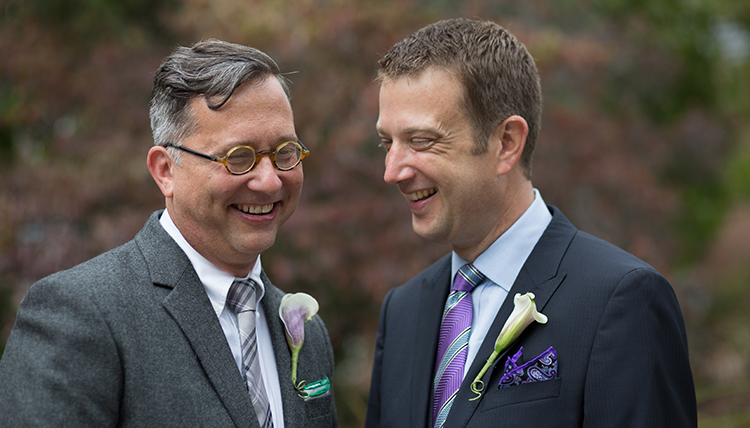 Share your wedded bliss for a future issue!