School of Leadership Studies' Dr. Cunningham Receives Outstanding Mentor Award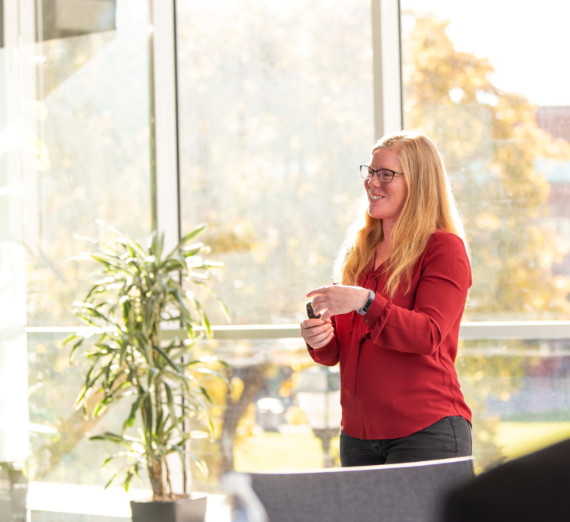 ---
Since 2008, the Master's Education Section of the National Communication Association has accepted nominations for the Outstanding Mentor in Master's Education Award. Nominees must have established strong contributions to Master's education in communication, including but not limited to curriculum design, assessment design, capstone advising, program design, research advising, and career advising.
Dr. Carolyn Cunningham, Associate Professor of Communication & Leadership Studies, was recognized by her peers for her outstanding contributions and service to students. A heartfelt congratulations to Dr. Cunningham for a well-deserved honor!
Carolyn M. Cunningham teaches courses in communication theory, digital media, and women and leadership. Her research looks at the intersections of gender and technology. She is the author of Games Girls Play: Contexts of Girls and Video Games (Lexington Books, 2018) and the editor of the book Social Networking and Impression Management. Her research has been published in journals including the Journal of Children and Media and New Media and Society.
---