Participants Up Sharply at Gonzaga University's Hate Studies Conference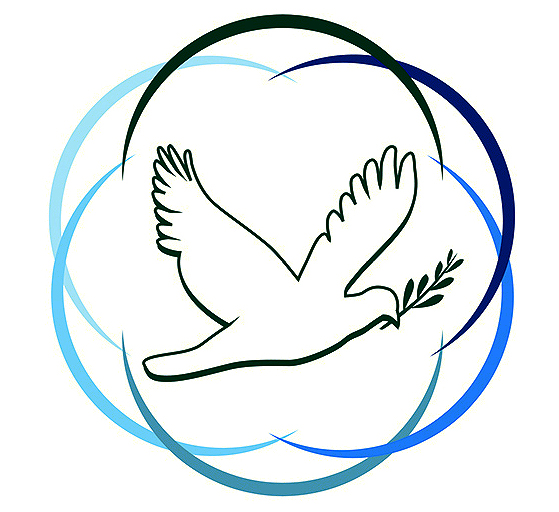 ---
SPOKANE, Wash. – More than 450 people from 30 states and 15 countries engaged with Gonzaga University's sixth International Conference on Hate Studies, nearly doubling registration from the biennial event's numbers in 2019.
The theme this year was "Justice and Equity: Challenging Hate and Inspiring Hope."
"We credit the increase to the ease with which people can participate in a virtual environment, no expense for travel and accommodations, the flexibility to balance competing time commitments as well as the increased need for research in the field of hate studies and growing awareness in the global community of Gonzaga's efforts," said Kristine Hoover, director of Gonzaga's Institute of Hate Studies.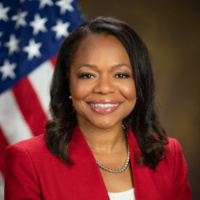 Kristen Clarke, who leads the U.S. Justice Department's federal civil rights enforcement efforts as an assistant attorney general, was the keynote speaker. Sixty colleges or universities and 51 organizations were represented.
This year's participation numbers underline the increased interest in the conference and the topic of hate studies. At the 2017 in-person event in Spokane, presenters represented six international universities and 14 U.S. institutions of higher education.
Topics included hate expressed toward Asian Americans and Pacific Islanders, anti-Semitism, incidents related to the COVID-19 pandemic, hate speech online and political conspiracy theories.
Robert Tynes, a political scientist at Bard College in New York state who researches political violence, child soldiers, online activism and African politics, presented his new State of Hate Index. It explores factors in each state that can be quantified to yield information about hate and the chances people will encounter hate there.
Tynes acknowledges the index is "an initial sketch" of the potential for hate-based violence in a given region. "The goal is to map out where hate, and the possibility of hate-based harm, is more prominent," he said.
His initial index lists New York, Hawaii, Illinois, California and Connecticut as the top states where hate is less likely to flourish and lead to violence. The bottom five states, where hate is more likely to manifest into violence, are Arkansas, Wyoming, South Dakota, Montana and Idaho. (See Table 2 of the report.)
Christopher Strain, professor of American studies at Florida Atlantic University, examined the relationship of violent rhetoric to actual violence as a means of illuminating how hate crimes originate and spread. Noting that while hate speech and hate crime are typically considered separately, he argued that it may be constructive to understand them on a continuum.
Librarians from Brandeis University, Gonzaga, Michigan State University, North Idaho College and Wichita State University presented "Curating Hate: Archives & Libraries Managing Collections that Include Hate-Filled Content." Their work struggles with how these materials can be put to use toward understanding and curbing hate rather than fomenting it.
The theme was decided in spring 2020 and the decision to hold the conference virtually was made in spring 2021 due to COVID safety concerns.
"Although we were not able to come together in person for the conference, we are pleased to have been able to create a space for students, staff, faculty and community members to meet without disruption," Hoover said of the Nov. 4-6 event.
In the off year between conferences, GU coordinates with the International Network of Hate Studies on that group's conference. The network, set up in 2013, is a cross-jurisdictional and interdisciplinary organization that aims to exchange knowledge about the study of hate and hate crime. It recognizes the growing area of scholarship that "has expanded rapidly over the past few decades."
Its next conference is scheduled for May 18-20, 2022, at the University of Paris, coinciding with the 50thanniversary of the criminalizing of incitement to hatred in French law.
While the network acknowledges "various centres and institutes across the globe dedicated to exploring the phenomenon of hate and hate-motivated crime," the History of the Network section of its website offers just two links, both to Gonzaga's initiatives: the specialized Journal of Hate Studies, published by the Institute of Hate Studies. They "symbolise the importance that is now attached to understanding conceptions of hate," the website says.
The Institute for Hate Studies was founded in 1998 as the Gonzaga Institute for Action Against Hate. It emerged from discussion among alumni, faculty, students, staff and the community after African American students at GU's School of Law received racist, vile and sometimes threatening mail and phone calls for three consecutive years.
The name change came in 2010 when GU trustees approved the Gonzaga Institute for Hate Studies and its dedication to creating an academically grounded interdisciplinary model – and sharing it with academics and interested people everywhere – that aims to answer these questions:
How does hate affect the individual, the group, the workplace, society, nations and international relations? What are the best ways to confront, curtail or control hate?
Today, the institute advances the academic field of hate studies and links the Gonzaga community with experts and key stakeholders worldwide through inquiry, scholarship and service-oriented action.
As a working definition, hate studies inquires into "the human capacity to define, and then dehumanize or demonize an 'other,' and the processes that inform and give expression to, or can curtail, control, or combat, that capacity."
Nadine Strossen, former president of the American Civil Liberties Union and author of "HATE: Why We Should Resist It with Free Speech, Not Censorship," was keynote speaker for the institute's 20th anniversary in 2018.