Rising 1L Jessica Mantchev Awarded Diversity in Technology & IP Law Scholarship & Internship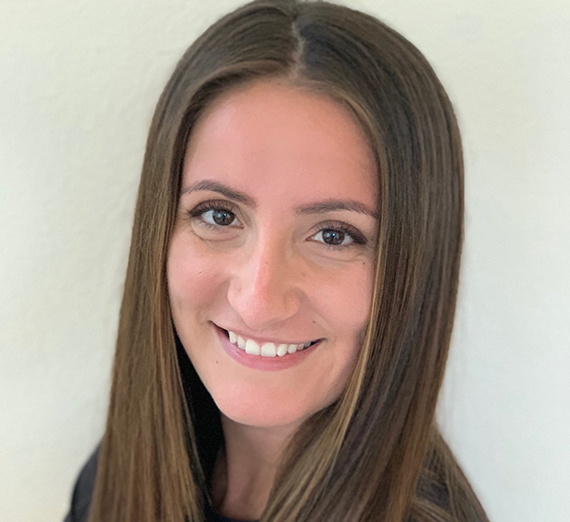 ---
Congratulations to rising 1L Jessica Mantchev, the recipient of the
Diversity in Technology and Intellectual Property (IP) Law Scholarship and Internship.

Now in its second year, the Diversity in Technology and IP Law Scholarship and Internship offers one incoming student a three-year scholarship along with internships at both the private law firm
SBMC Intellectual Property Law
and within the IP department of a technology company. The program is a direct extension of Gonzaga and SBMC's commitment to improving diversity and inclusion for law students interested in technology and IP law.
The award's first recipient is in the midst of her internship with SBMC and corporate partner eBay, a client of SBMC. Ebay's office in San Jose, California is currently closed due to COVID-19, and thus the corporate portion of the internship is underway remotely. "Even in the middle of this pandemic we remain focused on our goal of expanding opportunities and mentorship to young people in the field of patent law," says Mark Niemann a partner at SBMC. "We also appreciate eBay's willingness to work with us this summer to ensure that the scholarship recipient has a full internship experience."
Mantchev, the newest recipient of the award, currently works for Lilac City Law as a disability paralegal and case manager and looks forward to expanding her legal skills. "Through my previous research experience, I gained an in-depth understanding of how the backend of research works, so now I'm really looking forward to learning all about the nitty-gritty, 'behind-the-scenes' workings of an IP law office," Mantchev said.
In her application letter, Mantchev describes her upbringing as "fraught with obstacles." A native speaker of Bulgarian, her background differed from her peers and included "adjusting to the culture shock that awaited me upon my return from Bulgaria, learning to speak English while my friends were already reading and writing, and dealing with the emotional toll brought about by my mother's passing." Mantchev recalls that despite these experiences feeling crushing at the time they "forged me into the strong, well-rounded individual I am today."
"SBMC is beyond excited to have a student of Jessica's caliber joining us as an intern next summer," says Patrick Walsh, also a partner at SBMC. The impetus behind this new program, Walsh explains, is the reality that the patent law profession "is historically not diverse, but also doesn't generally pop up on peoples' radar as an option until really deep into schooling."
Through the Diversity in Technology and IP Law Scholarship and Internship as well as with other efforts at the collegiate and high school levels, SBMC is "hoping to provide awareness about our profession at an earlier age to students who may not otherwise be exposed to patent law and also to provide opportunities for individuals with diverse backgrounds to at least get their feet wet in the profession we have been so fortunate to enter."
"I understand the importance of technology and intellectual property law because I have been on the research end before, and I was grateful to have legal professionals help safeguard breakthroughs that could affect society as a whole," Mantchev said. "Through that experience, however, I discovered that my true professional passion lies within the legal side. I want to be the person that innovators and inventors are grateful to for protecting their brilliant creations."
Mantchev will begin her internship in May 2021 at SBMC in Spokane followed by immersive multi-week internship experience with a technology-focused company.
"I am also genuinely excited about the diversity aspect that I hope to bring to this opportunity - diversity, especially in the legal field, needs to be actively promoted and welcomed," Mantchev said.