Back to Business with the Executive in Residence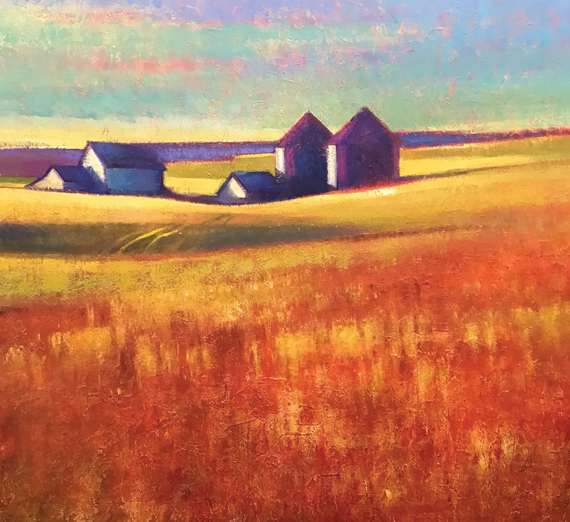 ---
The student-led Gonzaga Business Law Club just re-launched after six years of dormancy. Gonzaga Law recently co-launched a Certificate in the Legal and Business Aspects of Wine with Gonzaga's Schools of Business Administration and Leadership Studies. And Gonzaga Law established an Executive-in-Residence position within the Center for Law, Ethics & Commerce (CLEC) in 2022.
Gonzaga Law is getting back to business. Business law, that is!
THE NEW CLEC EXECUTIVE-IN-RESIDENCE ROLE
The Executive-in-Residence (EIR) is a newly created CLEC affiliation that allows Gonzaga Law to work closely with an experienced business expert who will lend specialized industry knowledge to the Gonzaga Law community. The EIR delivers and attends CLEC- related lectures, consults with students, and enriches programming and student support in the areas of business, technology, and innovation.
I am honored to be the first Gonzaga Law Executive- in-Residence. As EIR, I am championing all things entrepreneurship and business law, including talks, classes, careers, professional development, and networking.
BUSINESS LAW JOBS ARE PLENTIFUL, INCLUSIVE, AND HIGHLY REWARDING
Business law-related positions account for a high percentage of all law job postings. In addition to paying well, business law careers are among the most professionally and personally fulfilling. Business law careers are often focused more on building, creating and protecting, and less focused on fixing problems and resolving disputes.
Many business lawyers also end up in-house where they feel more like an integral team member and less like an outside consultant or adviser. This also brings many business lawyers into more regular contact with non-lawyer colleagues from different departments with different skills and perspectives, unlike lawyers in law firms who interact more routinely with other lawyers.
As a longtime member of the Washington State Bar Association Corporate Counsel Section, including as its past chair, I also see greater progress in achieving diversity in in-house law departments than in law firms. Simply compare the general counsels of 20 random companies with the managing partners of 20 well- known law firms.
NEW BUSINESS LAW OFFERINGS
Gonzaga Law's focus on business law has steadily increased, building on a foundation developed and maintained by dedicated individuals like Professor Daniel Morrissey, whose excellent Business Planning and Securities Regulation classes have been top draws for years.
The Center for Law, Ethics & Commerce substantially expanded in 2019, offering students interdisciplinary programming in business, technology, and innovation. Three new faculty members will strengthen Gonzaga Law's business-law offerings beginning this fall. Professors Dallan Flake brings expertise in labor and employment law; Theodosia Stavroulaki is an expert in health and antitrust law; and Jeffery Omari's expertise lies at the intersection of law and technology, including privacy and entertainment law.
In late 2020, Dean Jacob Rooksby, a technology licensing attorney and IP strategy specialist himself, reached out to me about teaching Counseling Startups: Law, Regulation, and Fundraising, a course I was teaching at Seattle University. Counseling Startups was fully enrolled in its first year at Gonzaga and remains so today.
The course closely tracks my book, "Startup Law and Fundraising for Entrepreneurs and Startup Advisors," which is used in law and MBA schools around the world. My focus with the students is threefold: building companies on solid legal and governance foundations, avoiding common legal and regulatory mistakes, and helping companies fundraise in the right amounts, at the right intervals, on the right terms, and from the right investors – all in compliance with state and federal securities laws.
STUDENT INTEREST IN BUSINESS LAW IS STRONG
Over the last several years, I have spoken to numerous Gonzaga Law classes, including Contracts, Business Planning, Securities Regulation, and Dean Rooksby's own Business Innovation Clinic.
Students from each of those classes approached me afterward expressing strong interest in business law-related careers. They have noticed the uptick in business law offerings and programs, and they are hoping the trend continues and accelerates.
FOUR WAYS YOU CAN HELP SUPPORT GONZAGA BUSINESS LAW-FOCUSED STUDENTS
Here are four ways alumni can help Gonzaga Law's many students interested in business law careers:
Please reach out to me directly if you have a summer position or other opportunity that might be of interest to one of my fantastic current or former Counseling Startups students.