SNHP Staff Recognized for Mission and Innovation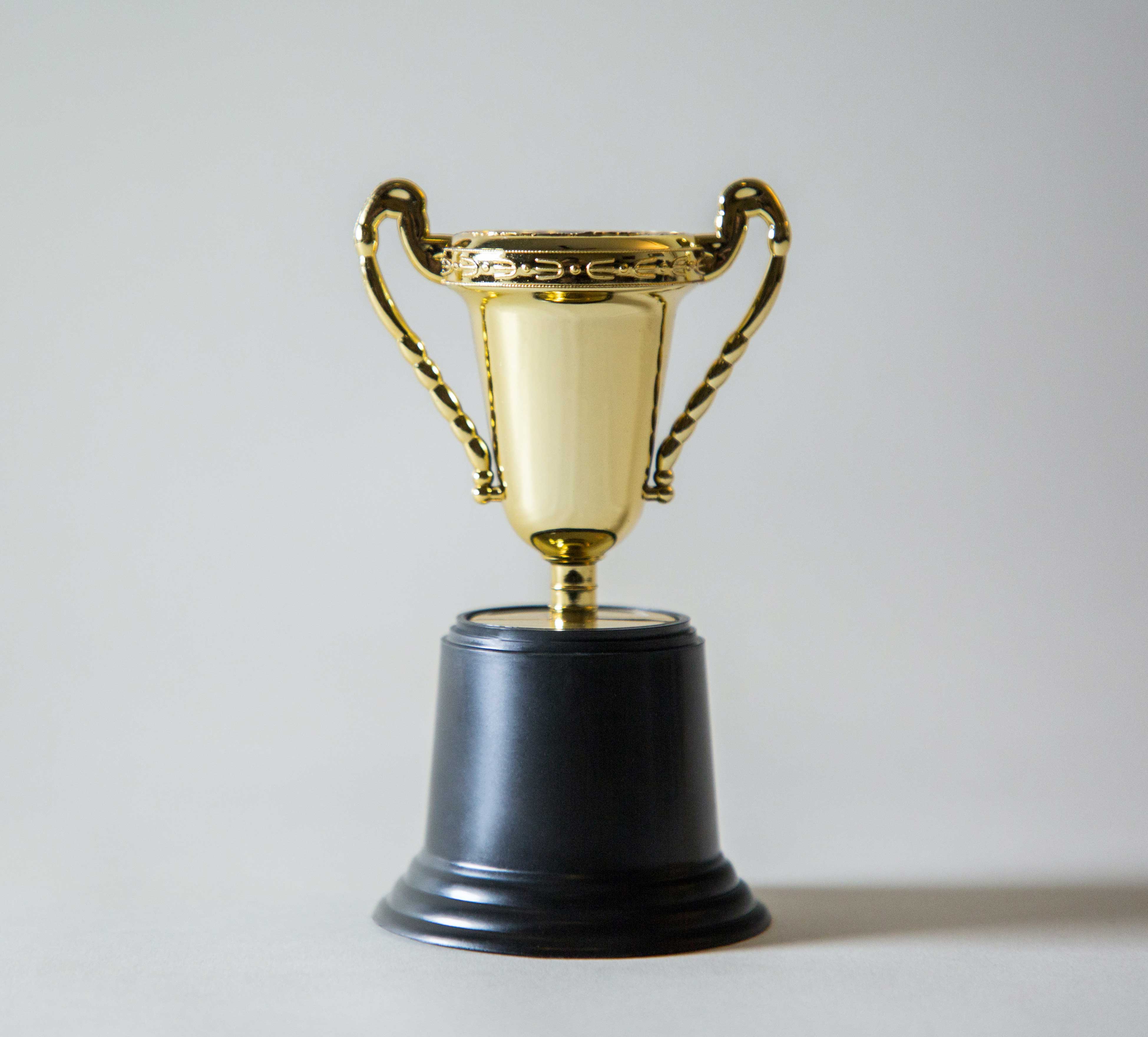 ---
Every year, Gonzaga's Staff Assembly recognizes employees who demonstrate exceptional support of the mission and create innovative solutions towards its realization. Congratulations to the School of Nursing and Human Physiology honorees!
Outstanding Service in Support of Mission
Budget and Personnel Officer, Shannon Zaranski
The Staff Mission Award recognizes individuals for their outstanding service in the mission areas of Faith, Justice, Service, Leadership, and Ethics. The Staff Assembly bestowed its Mission Award to Shannon Zaranski, Budget and Personnel Officer in the School of Nursing and Human Physiology, at the December 2020 Open Meeting.
Zaranski is described by her nominators as "the go-to person on how to navigate a policy or procedure, or to help with innovation and improvements. She is the joyful leader of the Christmas decorations team for the Tilford lobby, and also implemented 5 Minutes of Fun activity for meetings." Armed with a positive attitude and a mischievous smile, Zaranski has the ability to delight everyone in the room (or Zoom) with her quick wit and humor.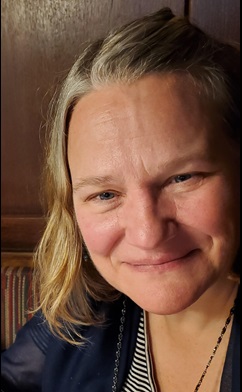 Shannon Zaranski
Staff Innovation Award
Assistant Director of Academic Operations, Rachel Young
Director of Clinical Placements, Shannon Emrey
Program Manager, Gena Hoxha
Program Coordinator, Susie Maher
The Innovation Award acknowledges an individual staff or a team of staff, who has developed a solution to a challenging problem to improve organizational effectiveness and enhance our mission through novel thinking and creative approaches. At the December 2019 Open Meeting, Nursing staff, Rachel Young, Shannon Emrey, Gena Hoxha, and Susie Maher received the Staff Innovation Award for their contributions to the creation of the Clinical Dashboard—a tool that allows faculty and staff to quickly and easily ascertain that students have met the requirements to safely engage in clinical experiences.
The Clinical Dashboard was the product of inter-departmental collaboration, designed by nursing staff, in consultation with faculty, ITS's Project Management Office, and Institutional Research. "This allows us to better—and more efficiently—serve our students, as well as meet our regulatory obligations to the Boards of Nursing in the 10+ states in which we have students," Rachel Young highlighted.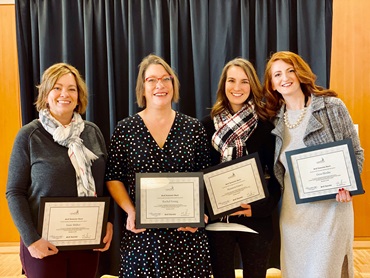 Susie Maher, Rachel Young, Shannon Emrey, Gena Hoxha (left to right)
---