Creative Curriculum: Making the Most of Your Core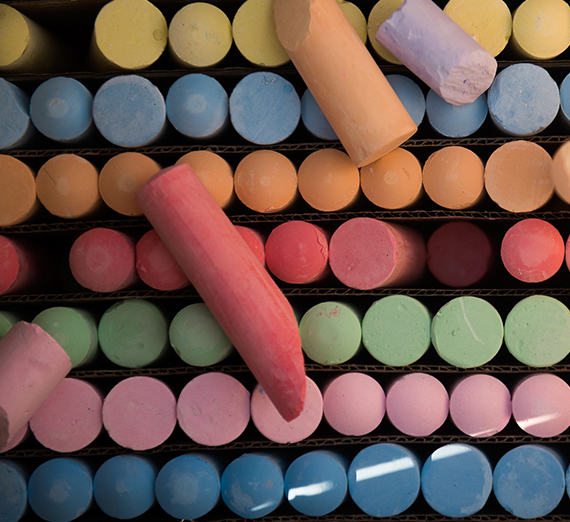 ---
Gonzaga's University Core Curriculum is a four-year program that complements each students' studies, ultimately grounding, extending and enhancing their majors. Bookending the curriculum are a First-Year Seminar, taken by all students in their first or second semester to aid the transition to university academic life, and the Core Integration Seminar, which upper-class students take to assimilate their core experiences with their majors.
Students in most majors are given the latitude to choose core classes that are interesting, relevant and engaging for them.

University Core Director and Psychology Professor Molly Kretchmar-Hendricks encourages students to find a balance between core courses and classes in one's area of study that allows students to "make connections across disciplines and that will exercise different parts of your brain."
Think of the core as courses that really enrich your program of study, not as courses to get out of the way.


So, let's break down the first year of the university core, which focuses on the question: How do we pursue knowledge and cultivate understanding? The core course requirements include classes in First Year Seminar, Writing, Reasoning, Communication and Speech, Math and Scientific Inquiry.

First Year Seminars are taught by faculty across many disciplines, and not necessarily in their academic fields, which gives them room to spread their pedagogical wings. They make classes engaging. Here are just a few course titles to capture your interest:
The Art of Walking: Movement as Meaning
Being Human in a Post Human World
The Time of Your Life
Music-A Human Obsession
A previous First Year Seminar "LOL: Comedy, Humor & Race," with Professor Cassandra Dame-Griff, for example, explored the role and impact of humor in both constructing and resisting racism in the United States.
"The point was to think about how comedy is both used to create racial stereotypes and to perpetuate racism. But on the flip side, the course was looking at how comedians of color, like Hasan Minhaj, Jo Koy and Gabriel Iglesias, essentially use comedy to flip the script about race," Dame-Griff said. Students analyzed comedic acts and looked at how comedians used comedy and laughter to highlight racial stereotypes to expose exactly what they are, ridiculous.
A good example of an attention-grabbing core class is Physics of Sports & Games, which fulfills the scientific inquiry class. Additionally, the knowledge gained from the philosophy class, reasoning has come in handy outside the classroom.

When senior political science and Spanish major Grant Schwall started studying for the LSAT, he quickly realized that he'd already seen most of the material in his first-year philosophy class.

"It definitely helped with the analytical reasoning portion, which are a series of premises and rules," Schwall said. "It was also helpful for the logic part, where at times you have to figure out what assumptions are made in an argument, what the structure of an argument is, and at times why an argument is invalid and why."

The class of 2020 was the first to graduate under the new core. By a student's last year, the goal is that they're experiencing a broad, unified program that enriches what they're doing in their major.
To see all core class options, be sure to look at the University Core Registration Guide.
Note:
The University creates first-semester schedules for all freshmen. Not every course listed is offered every semester, so see Zagweb for semester-specific offerings, schedule and availability.

Students in many majors have quite a bit of latitude in selecting core courses. However, students in high-credit majors, like engineering and nursing, may have very specific programs set out by the departments regarding sequencing, how many credits they take per semester, and when they complete their core courses.