Making Comparisons in Your College Decision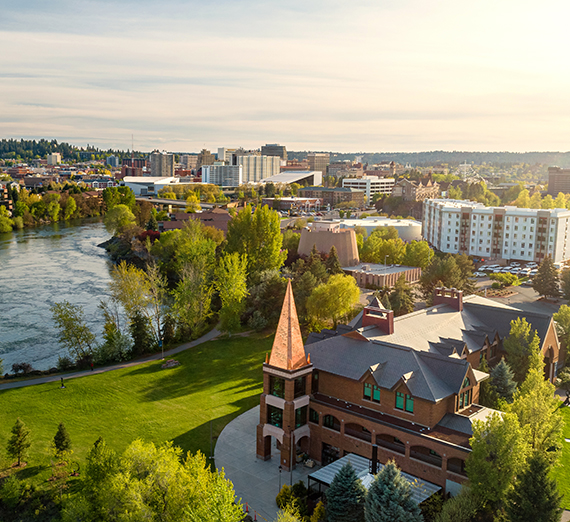 ---
There are a lot of factors to consider when making the decision on where to attend college. Here, Sophia Howe ('22) shares the things she took into consideration and why she ultimately chose to #BeAZag.
Community
When I was looking at schools, I knew I wanted a vibrant and inclusive community, and I found this at Gonzaga.
Academic Majors & Programs
The Gonzaga Core Curriculum was a great way for me to explore the many types of programs that GU offers. The School of Business Administration stood out most to me for its many concentrations offered and for being in the top 100 business school programs in the country.
Gonzaga upholds the values of a Jesuit education, like being men and women for others and advocating for social justice. I love that Gonzaga as part of a larger network of Jesuit universities across the US.
Location & Climate
I secretly love the cold weather in Spokane. I found a special appreciation for how close I am to downtown Spokane while feeling connected to the beautiful greenery that the city has to offer.
Size
I found Gonzaga to be the perfect size for me. I love walking around campus and seeing familiar faces from my dorm or classes, but also not knowing every person I pass by.
School Spirit
While on my campus tour, I felt welcomed by all the students saying, "Go Zags!" It became very apparent that GU students are proud of their school.
If you want to hear more from current students, check out some of our virtual programming options!