The Untold Stories of Black Women in the Suffrage Movement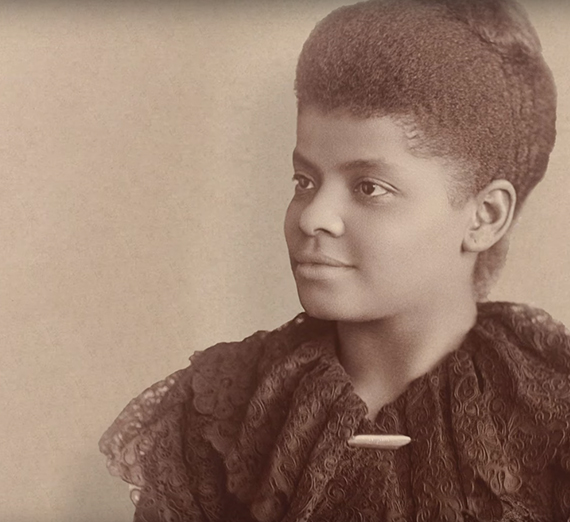 ---
During the Washington State Women's Commission annual meeting at Gonzaga in 2019, attendees viewed "The Untold Stories of Black Women in the Suffrage Movement," produced by the KD Hall Foundation. Central to the story is Ida B. Wells, a leader in the civil rights movement, who was born into slavery in Mississippi and freed when she was six months old? by the Emancipation Proclamation during the Civil War. After losing her parents and brother to Yellow Fever, Wells moved to Tennessee, where she owned a newspaper and wrote on racial segregation. One of her many publications, "Southern Horrors: Lynch Law in all its Phases" drew attention to the horrors of lynching.
As a social reformer, Wells was drawn to the women's suffrage movement. She advocated for issues affecting women and African Americans. Wells also co-founded the NAACP (National Association for the Advancement of Colored People) and the NACWC (National Association of Colored Women's Clubs); both organizations sought to further equal rights for people of color.
The video puts into perspective the viewpoints of women's suffrage leaders, Susan B. Anthony and Elizabeth Cady Stanton. Both are well-known suffrage heroes, who argued that white women should receive the vote before African American men in 1870. Doing so, they contradicted ideas of equality that are central to civil rights movements. Many also forget that in 1913, the women's suffrage parade in Washington, D.C., segregated white participants from African Americans, who were told to walk at the end of the parade. Despite the ratification of woman's suffrage in 1920, some states prevented African Americans from voting, which the Civil Rights Movement fought to correct. Even though activists have worked to equalize voting, we still struggle today with practices like restrictions on early voter registration and required documents for voter identification that target low income earners in the United States.
Recognizing Ida B. Wells and other leaders who are so often left invisible in discussions of women suffrage helps us understand the intersectionality behind the movement. Suffragists of all identities participated in trying to become part of American democracy, and their efforts resulted in our 100-year celebration of women's suffrage. While we must celebrate our triumphs, we also must push for a true equality for all that addresses past and current social injustices that challenge our conceptions about movements for women's rights. Understanding our history helps us see what we can do for our future.
Learn more about how Gonzaga is recognizing the centennial of the 19th Amendment through "19th & Counting: From Suffrage to Solidarity" - gonzaga.edu/womenvote