Feminist Pioneer Sally Roesch Wagner Speaks at Gonzaga Nov. 11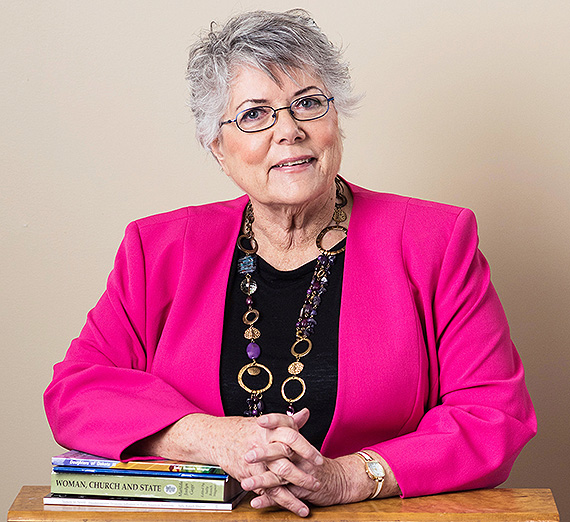 ---
'Women of Suffrage'
SPOKANE, Wash. — Feminist pioneer Sally Roesch Wagner, Ph.D., one of the first women to earn a doctorate in women's studies and a founder of one the first U.S. college women's studies programs (California State University, Sacramento) will discuss "Women of Suffrage" at 6 p.m., Monday, Nov. 11 in Gonzaga University's Hemmingson Center Ballroom.

At the event, which is free and open to the public, Wagner will explore the heroic and often untold stories of the suffrage movement. The event is part of Gonzaga's "19th & Counting" events recognizing the centennial of the 19th Amendment, which granted women the right to vote, and revisiting the history of women's suffrage.

Wagner has taught women's studies courses for 50 years. She edited the intersectional anthology, "The Women's Suffrage Movement" (Penguin Classics, 2019) and serves as an adjunct faculty member in the Renée Crown University honors program, Syracuse University and the St. John Fisher College executive leadership program.

She wrote the faculty guide for "Not for Ourselves Alone," Ken Burns' documentary on Elizabeth Cady Stanton and Susan B. Anthony, and has appeared in that film and numerous other history films and radio programs. Wagner was selected as one of "21 Leaders for the 21st Century" by Women's E-News in 2015. She serves on the New York Suffrage Centennial Commission.

Founder and executive director of the Matilda Joslyn Gage Center for Social Justice Dialogue in Fayetteville, New York, she received the Katherine Coffey Award for outstanding service to museology from the Mid-Atlantic Association of Museums in 2012.

Also at the event, Wagner will sign copies of "The Women's Suffrage Movement" (which will be available for purchase).

For more information, please contact Angela Ruff at (509) 313-3572 or ruff@gonzaga.edu.