Timely Visit: Wagner's Suffrage Book Among Those Hidden at Local Library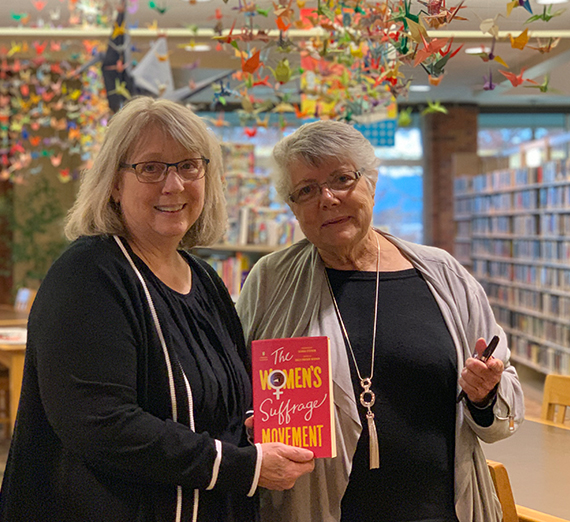 ---
When Gonzaga selected author and women's suffrage expert Sally Roesch Wagner to visit campus as part of the university's "19th & Counting" recognition of the movement's centennial, no one could have known the ways our guest would connect with regional and national headlines.
Wagner's address on campus took place just one day after the Coeur d'Alene Library's story of hidden books headlined in the New York Times ("Whodunit in the Library," Nov. 10). Her anthology, "The Women's Suffrage Movement" was one of several books that staff at the library began finding hidden in obscure places, following a statement by an unknown resident that he or she wanted to "keep propaganda out of the hands of young minds."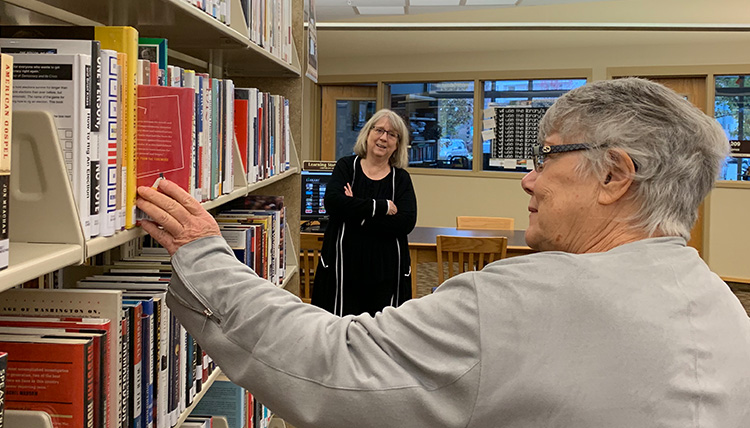 Considering Wagner's favorite influencer in the suffrage movement – Matilda Joslyn Gage – also had authored a book deemed "dangerous," Wagner felt she was in good company.
Gage is a central part of the story Wagner tells when she speaks with audiences like the one gathered at Gonzaga in November. Gage has historically been in the shadows of Susan B. Anthony and Elizabeth Cody Stanton as leaders of the suffrage movement, but it was Gage who sought for equality beyond the confines of gender. She recognized the unique impact of women in Native American tribes long before the European settlers arrived, and also spoke boldly about the treatment of African Americans.
Those themes are strong in Wagner's message as well. "The reason I have dedicated my life to her story and bringing it into the world is that her vision was transformational," Wagner says.
"(Gage) said, 'There will be no peace in this country until there is absolute equality for each group – men and women, black and white, native-born and immigrant, rich and poor."
"It's a vision worth bringing forth today," Wagner adds.

>> Event coordinator Angela Ruff arranged to drive Wagner to the Coeur d'Alene Library to offer an additional copy of "The Women's Suffrage Movement" and to leave a note for the person hiding books. Listen in on this informal interview with Wagner on that trip.